Ensemble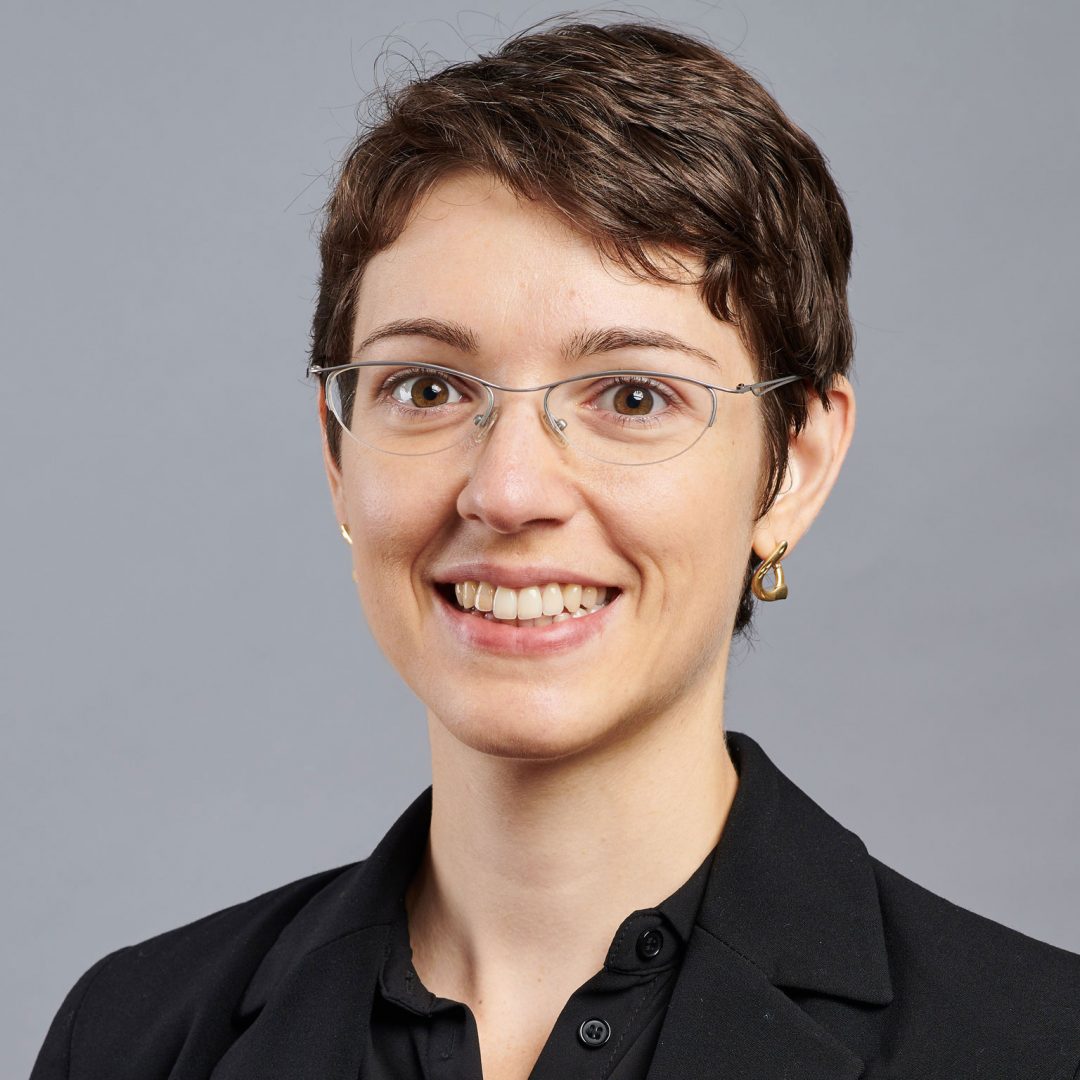 Dr. Ioana B. Jucan is a Romanian artist and scholar. Informed by decolonial and feminist thought and practice, her current research follows several intersecting threads: media epistemologies and mechanisms of knowledge, affect, and value production in the age of "post-truth" and big data; and more just and sustainable alternatives to toxic capitalist models and mindsets as well as aesthetic practices that can help us imagine and enact such alternatives. She leads the Data Fluencies Theatre Project. She is the author of Malicious Deceivers: Thinking Machine and Performative Objects (Stanford University Press, 2023) and of Cosmology of Worlds Apart (O Balthazar Press, 2017). Jucan's artistic work spans multimedia performance, theatre directing, and installation art and has been performed internationally. https://ioanajucan.com/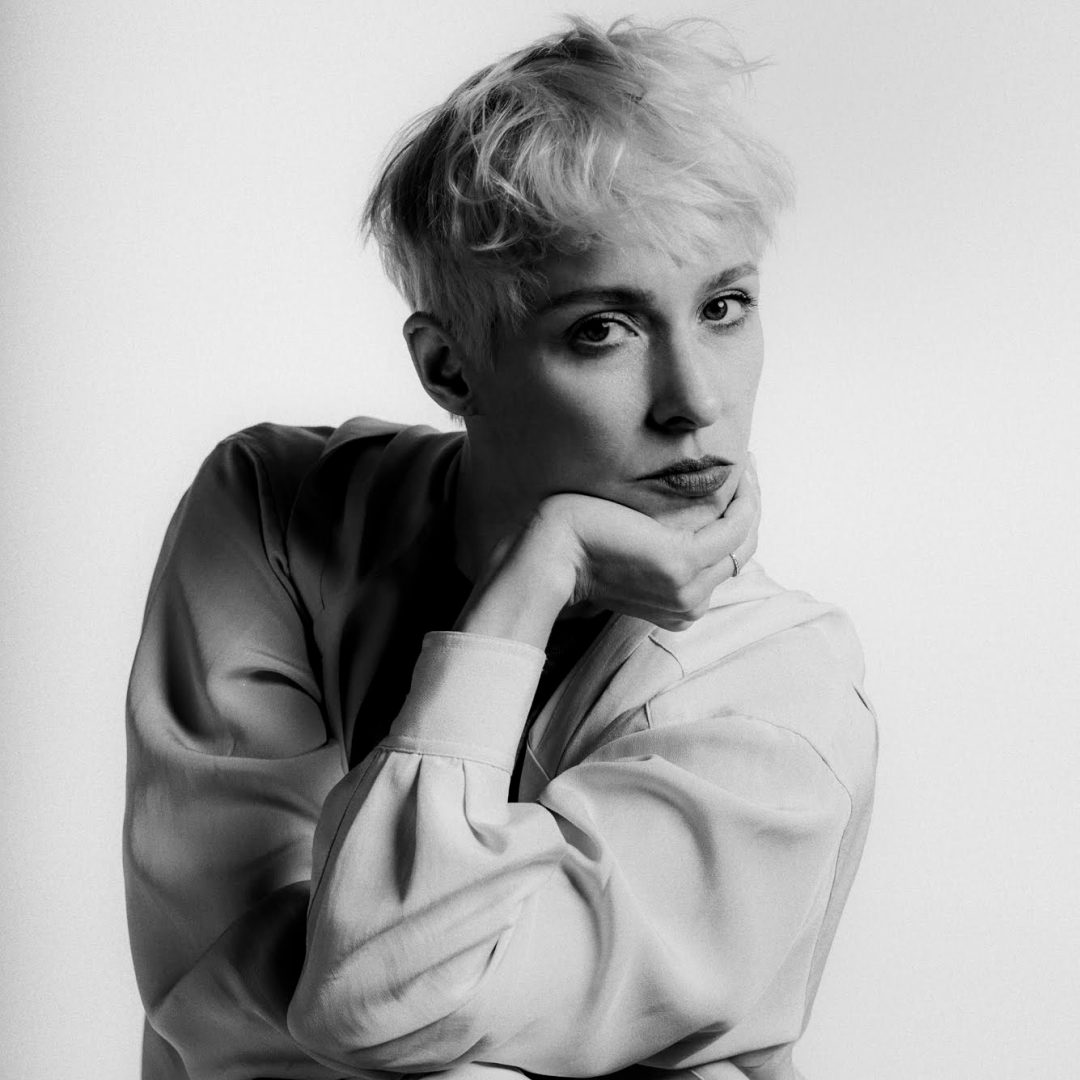 Katherine Helen Fisher is an Emmy Award-nominated director, choreographer, and performer whose work explores the confluence of dance and emerging technology. She is the co-founder of Safety Third Productions, a Los Angeles-based digital media studio focused on creating movement-based digital media and immersive/interactive content. Katherine has directed music videos for Radiohead and Rufus Wainwright, her film CEILING won the award for Best Dance Short at the San Francisco Dance Film Festival. She is also the creator of a participatory performance garment, Le Monstre, which won a Jury Prize for Best Paper at The 21st International Symposium on Wearable Computers. Her work for the stage and screen has been presented and commissioned by prestigious institutions such as Dance Now, Judson Church, Danspace Project, Los Angeles Dance Project, The Lincoln Center Dance Films Association, ADF, The REDCAT, The Music Center, Hermès, and at the Microsoft Global Exchange Conference. In addition to her artistic work, Katherine is committed to supporting the work of marginalized creative communities by advocating for more equitable remuneration for cultural producers. Katherine holds an MFA in dance from Sarah Lawrence College and a BFA from NYU's Tisch School of the Arts. She is currently serving as a Visiting Assistant Professor at NYU's Tisch School of The Arts in the Collaborative Arts Department. http://katherinehelenfisher.com/
[Photo credit Mark Escribano]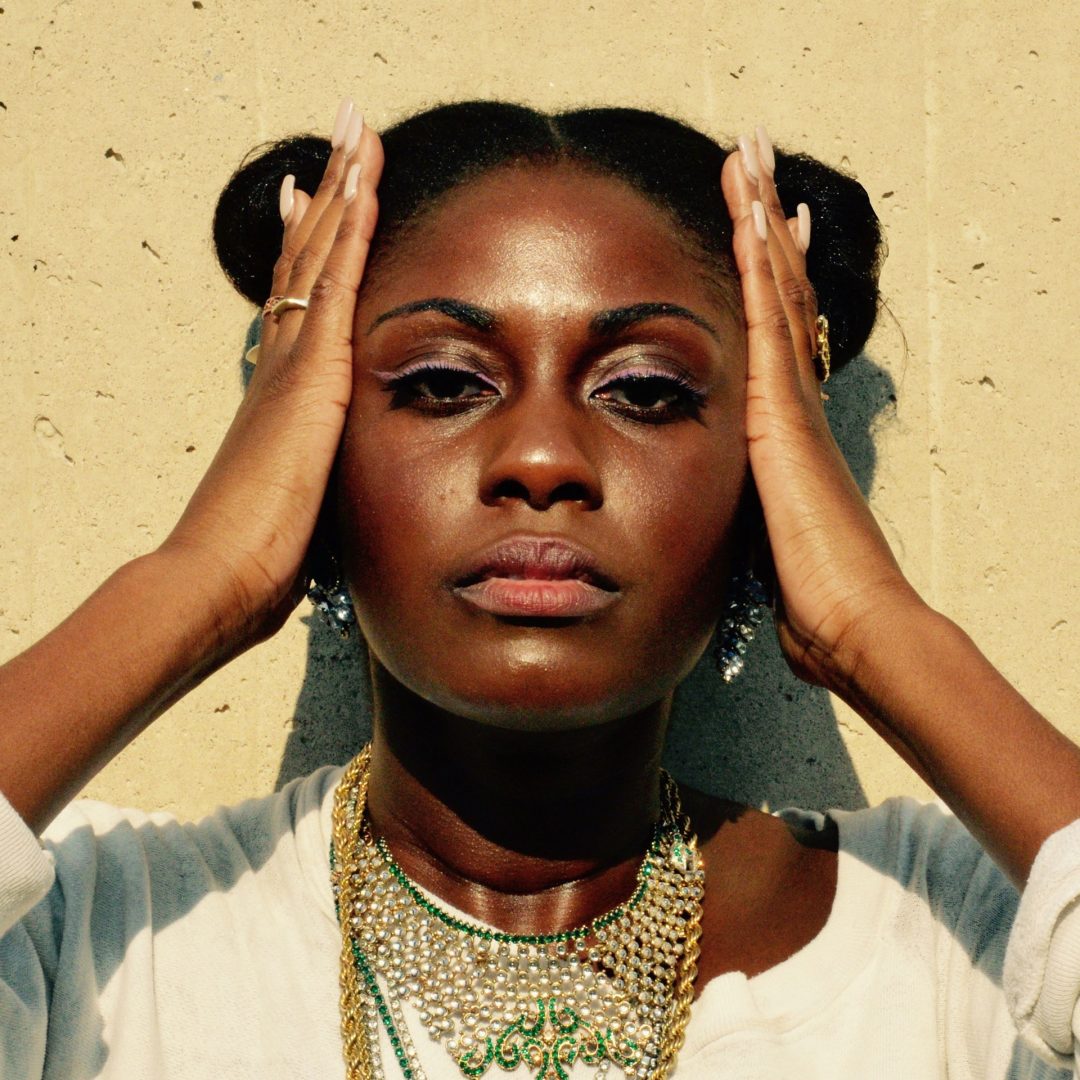 Dr. Enongo Lumumba-Kasongo (SAMMUS) is a black feminist rapper, beatmaker, and scholar from Ithaca, NY with Ivorian and Congolese family roots. She holds a PhD in science and technology studies (STS) from Cornell University and is currently the David S. Josephson assistant professor in music at Brown University. She also works closely with the Brown Arts Institute, the STS steering committee at Brown, Glow Up Games, and The Keepers Hip Hop Collective. Her research explorations include projects about her evolving revision praxis as a songwriter, the discourse surrounding rap performance and AI, and the emergence of a rap subgenre she calls "gamer-rap." https://www.enongo.net/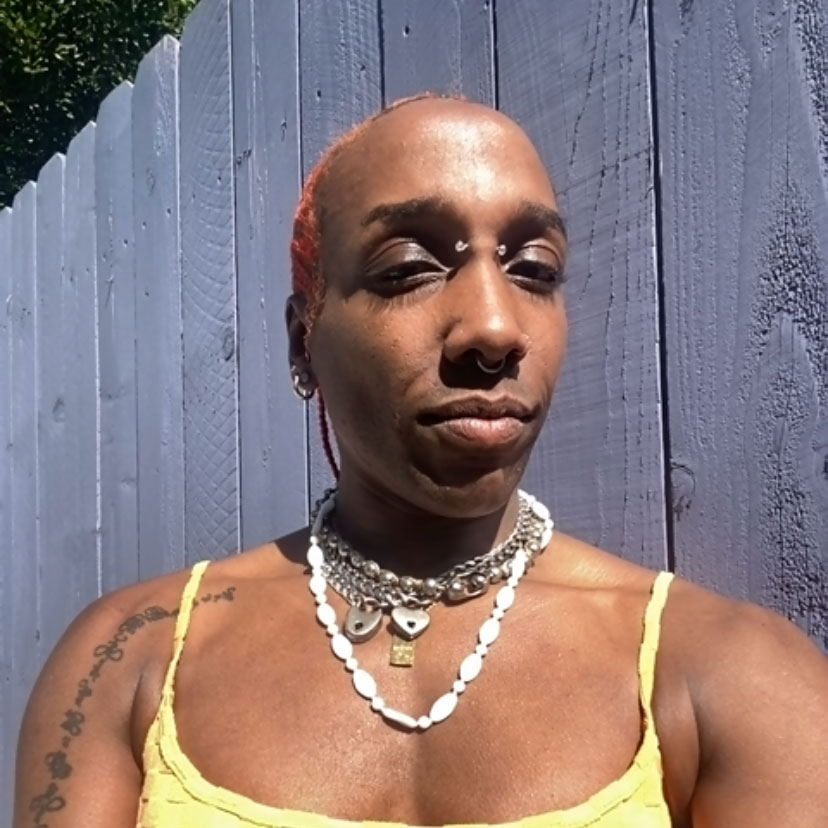 Jae Neal was born and raised in Michigan and received their training from Western Michigan University. There, they performed in professional works such as Strict Love by Doug Varone, Temporal Trance by Frank Chavez and Harrison McEldowney's Dance Sport. When relocating to New York, Jae had the privilege of working with MSA talent agency as well as dancing with SYREN Modern Dance, Christina Noel Reaves and the creature, Catapult Entertainment, and Katherine Helen Fisher Dance. Jae joined A.I.M by Kyle Abraham in 2011 and has since focused their dance intentions primarily in being a collaborator and teacher for the company. Now residing in California, Jae continues their work with A.I.M while simultaneously branching out to more music theatre based projects as they continue to grow their teaching and dancing network on the west coast.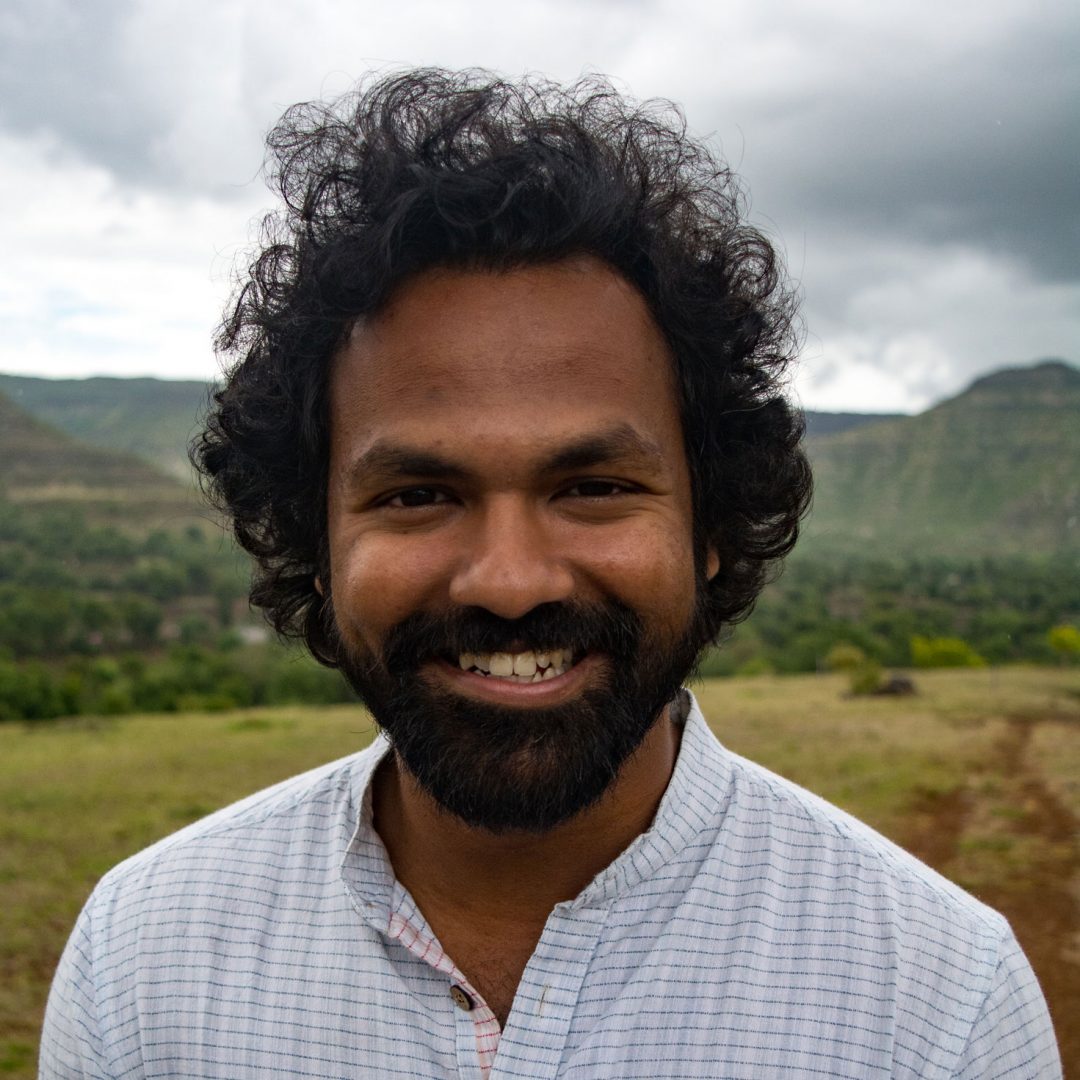 Tushar Matthew is a theatre maker, teacher, and actor from India. Tushar's teaching and creative pursuits often focuses on movement, physical embodiment, storytelling, and our relationship to the environment. He is also deeply interested in how the playing of games acts as a portal towards physical awareness, ensemble building, listening, and understanding dramatic conflict. He is the co-founder of the Otherland Theatre Ensemble, a physical theatre devising company who tell stories of underdogs and outcasts who inhabit outrageous worlds and are moved by universal struggles. Tushar is currently an Assistant Professor in the Performing Arts Department at Emerson College, Boston. www.tusharmathew.com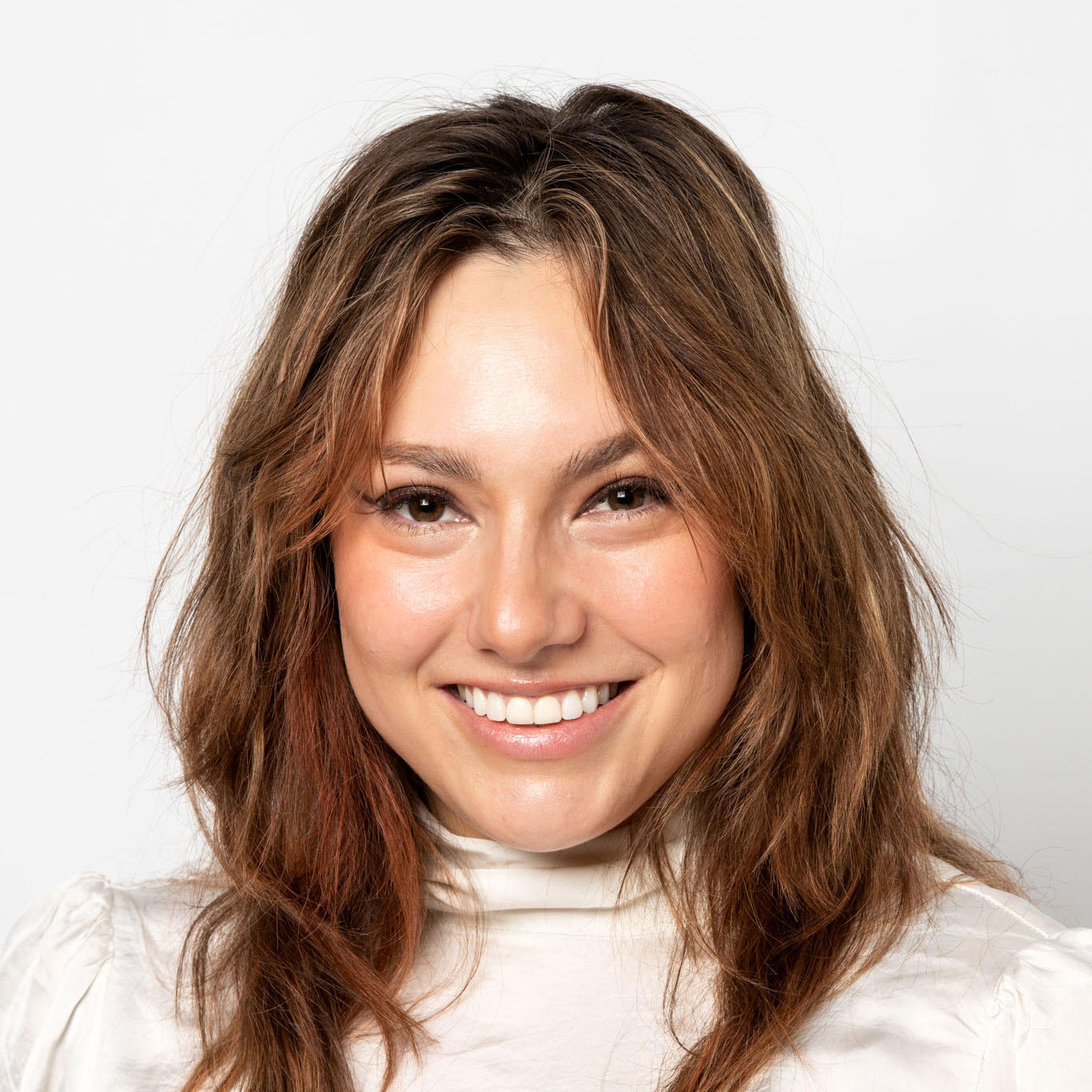 Kite (Dr. Suzanne Kite) is an Oglála Lakȟóta performance artist, visual artist, and composer raised in Southern California, with a BFA from CalArts in music composition,and an MFA from Bard College's Milton Avery Graduate School, and a Ph.D. in Fine Arts from Concordia University, Montreal. Kite's scholarship and practice investigate contemporary Lakȟóta ontologies through research-creation, computational media, and performance, often working in collaboration with family and community members. Recently, Kite has been developing body interfaces for machine learning driven performance and sculptures generated by dreams, and experimental sound and video work. https://www.kitekitekitekite.com/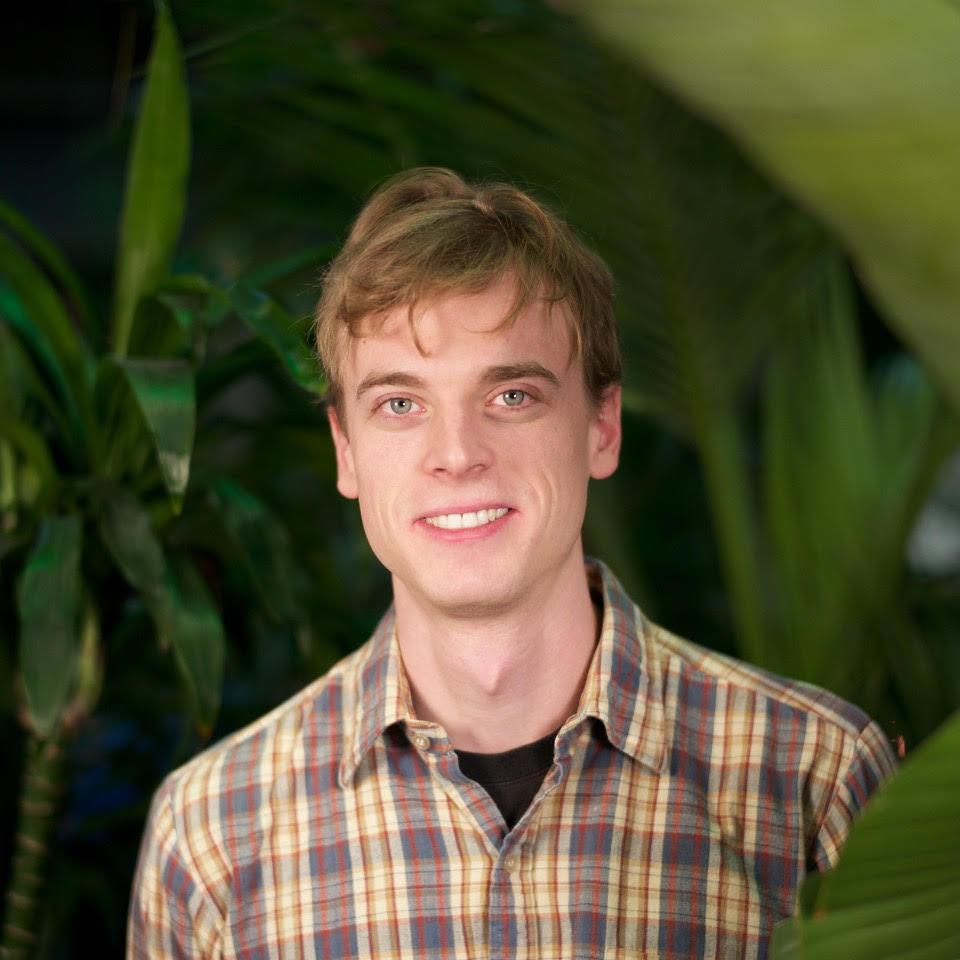 Aidan Nelson is a creative developer and educator working to create more engaging and human ways for people to connect in physical and hybrid arts spaces. He works as a technical director for the Park Avenue Armory, leads a studio creating immersive 3D virtual experiences with museums and cultural organizations, and teaches graduate courses on media technologies at NYU's Interactive Telecommunications Program. https://www.aidanjnelson.com/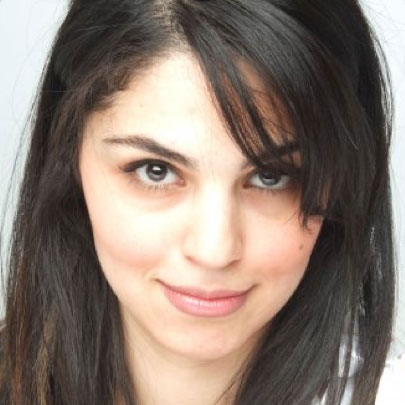 Dr. Sahar Sajadieh is a performance/media artivist (artist + activist) and theorist. She is a UC Chancellor's Postdoctoral Fellow at UC San Diego with a Ph.D. in Media Arts and Technology from UCSB. Her educational background is in Performance Studies (MA @NYU) and Computer Science and Theater (BSc and BA @UBC). Sahar's research lies at the intersection of computational arts, artificial intelligence, social justice-oriented design, and performance/media theory. She is interested in the creative and critical applications of natural language processing, machine learning, extended reality, and robotics as means of storytelling, poetic expression, and social intervention. www.saharsajadieh.com/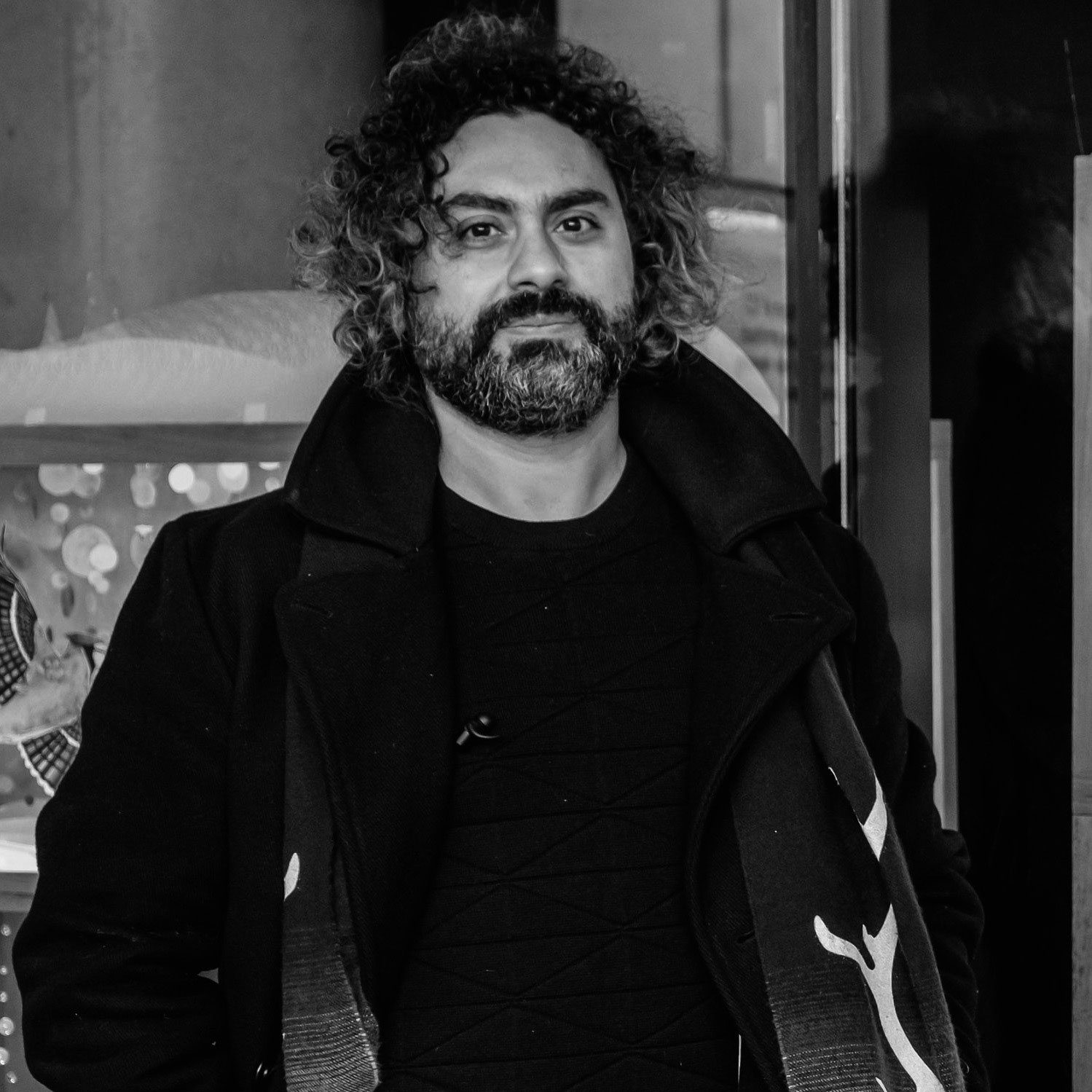 David Mesiha is a Toronto and Vancouver based, award-winning music composer, sound/video designer and co-artistic director of Theatre Conspiracy. While studying music composition at Simon Fraser University, David worked as a research assistant with professor Arne Eigenfeldt in developing AI-Driven generative music systems. As a designer and theatre maker, David's practice centres around examining questions of form in interactive and performance arts. His work has been presented at various national and international venues and festivals including, England, Scotland, Mexico and Argentina. His inter-disciplinary works integrate VR, AR and video game design in imagining new creative spaces that open dialog between visual arts traditions and those of the performing arts. www.davidmesiha.com
Gavan Cheema is a director, writer, producer, dramaturg and co-Artistic Director of Theatre Conspiracy. She is based out of Vancouver: the traditional, unceded, and occupied territories of the Coast Salish peoples of the xʷməθkwəy̓əm (Musqueam), Skwxwú7mesh (Squamish), and Səl̓ílwətaɬ (Tsleil-Waututh) Nations. She is a first generation Canadian, with roots coming from the five rivers of Punjab. She is a recent recipient of the Sam Payne Award for Most Promising Emerging Artist at the Jessie Richardson Awards.Gavan's play Himmat premiered in Vancouver at The Cultch in May 2022 and will be presented at the Surrey Civic Theatres in Spring 2024. She holds a double major from the University of British Columbia in Theatre and History, as well as a high school teaching certification. She has created work and directed for various local, national and international stages and has extensive experience in youth engagement, theatre education and workshop facilitation.
Consultants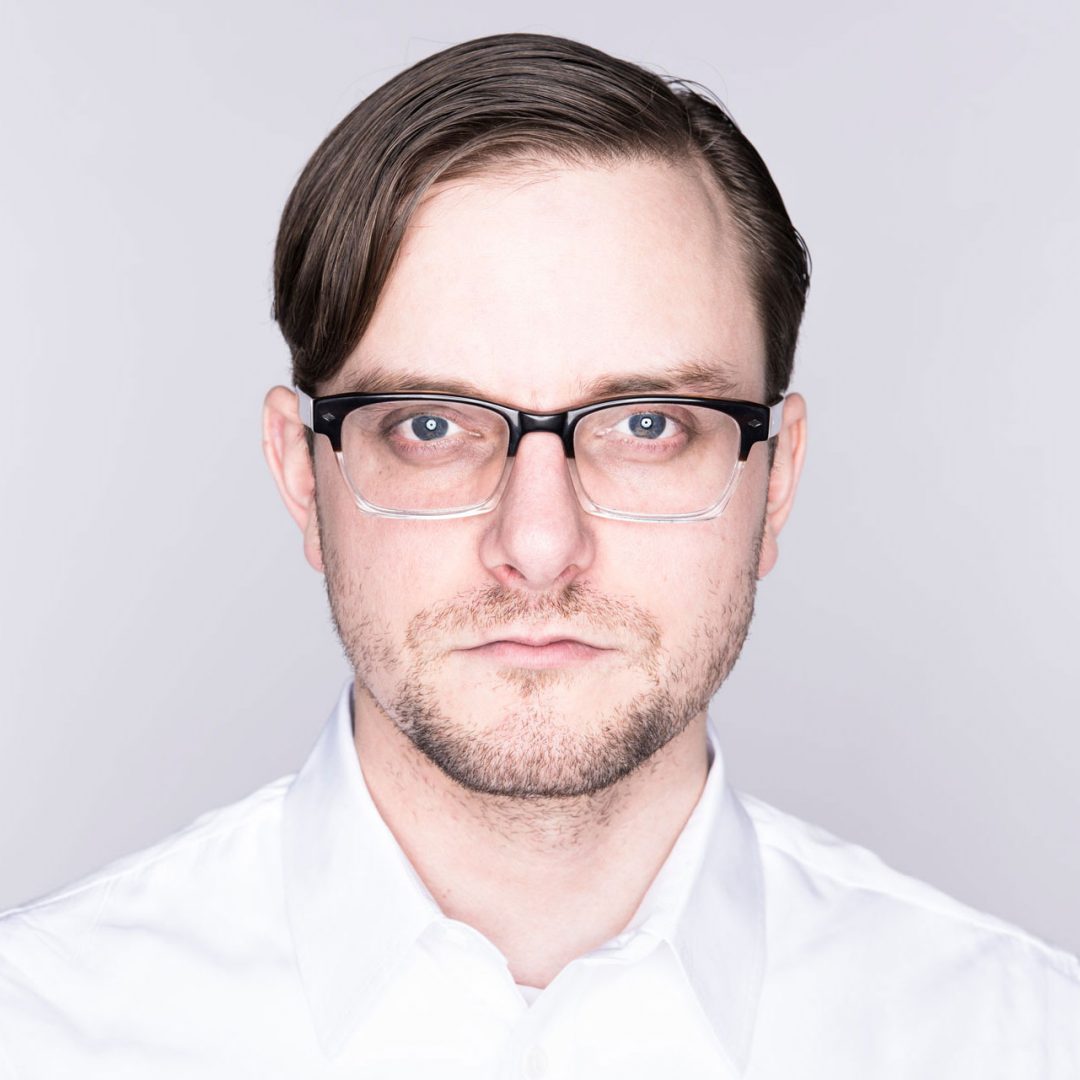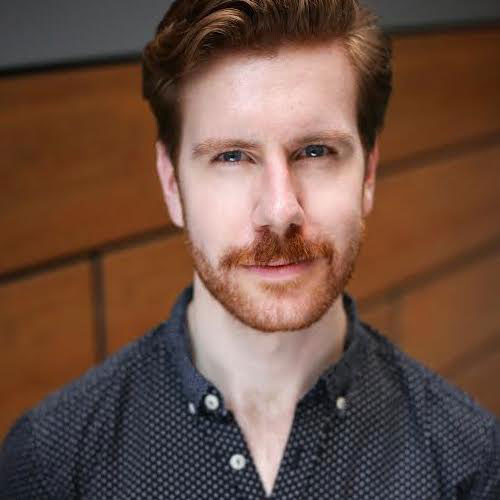 Nicholas Medvescek is a creative producer working across divergent disciplines to upend paradigms and inspire new connections. He has served as the co-director of the MIT Hacking Arts festival and the Director of Projects at A R E A Gallery in Boston. In 2020, he became part of the Harvard Art Lab community of artists and researchers, focused on facilitating the development of joint initiatives between arts and innovation programs. Recently, he developed the Creative Producers Program for the Ars Electronica Festival, gathering a global cohort of creative producers to co-author a manifesto for creative producing. The success of the program has inspired him to expand the community by advancing creative production research and practice through the Partnership for Creative Producing alongside Lizzie Crouch. Currently, he manages a consultancy dedicated to art-thinking practice for innovation and is an affiliate faculty member at Emerson College, teaching in the Business of Creative Enterprises program. His projects have been covered in Take Magazine, The Boston Globe, and The New Yorker. https://www.medvescek.com/
[Photo credit Marc J. Franklin]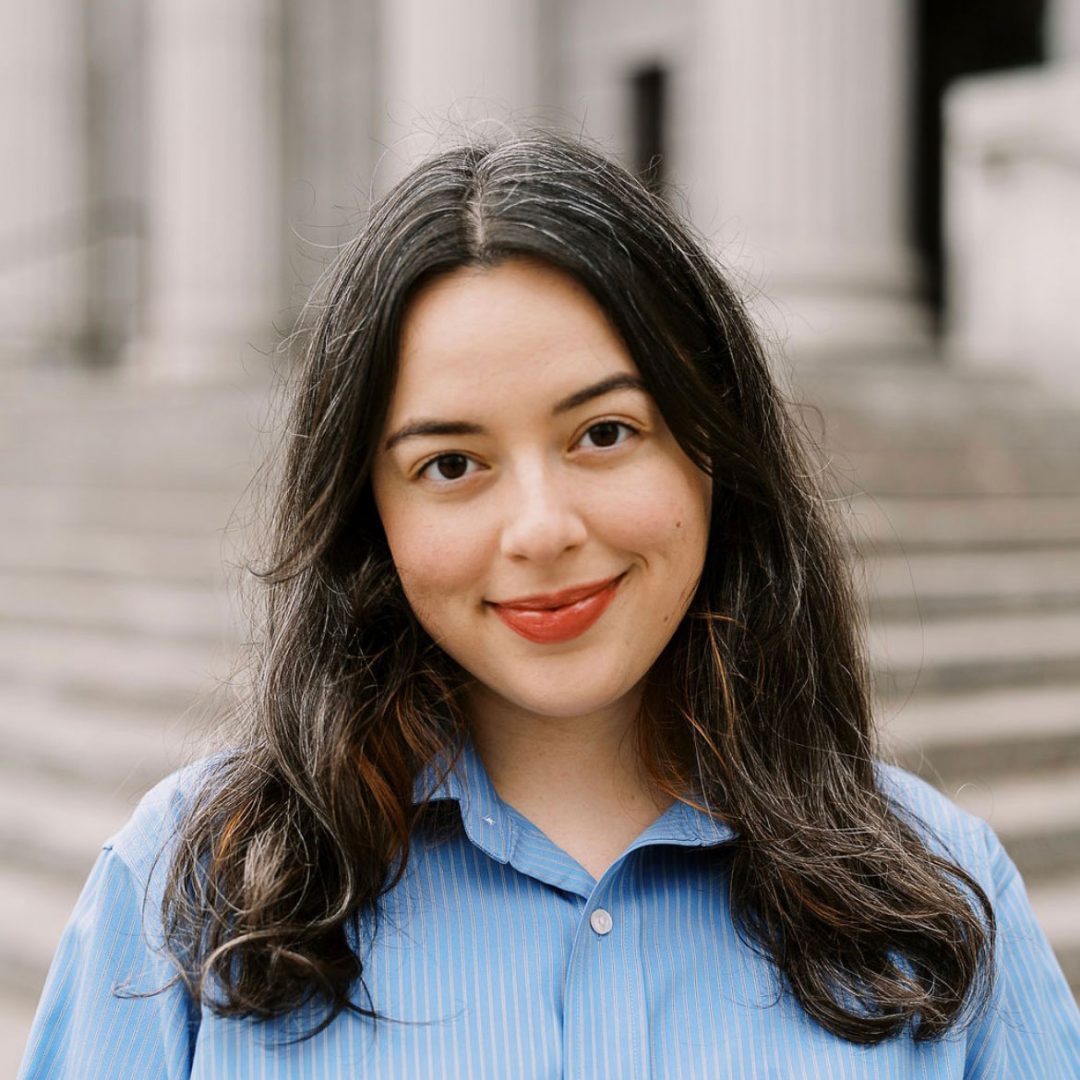 Maya Rubio is an independent curator, after-school teacher, and editor at Boston Art Review. Recent curatorial projects include The Banquet at Horse Room, What's the Secret? at Gallery 263, and Please Let Me In at Boston Center for the Arts.