Thursday, March 9, 2023
Let's Talk About Representation
Panel Discussion
7:00 pm PT/10:00 pm ET
This panel will discuss the importance of representation on screen as well as off screen, especially in decision-making positions. It will also explore the effect of the lack of authentic and varied representations on viewers for both in-group and out-group members. In addition, it will address what true representation looks like.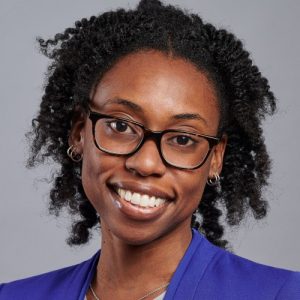 Sharifa Simon-Roberts, Moderator
Sharifa serves as an Assistant Professor in the Department of Communication Studies at Emerson College. She hails from Trinidad and Tobago and brings her unique perspective to teaching and to her research. Sharifa earned her doctorate from Howard University and her work centers on television, new communication technologies, and culture. She places special attention on groups traditionally underrepresented in the media — and society as a whole — such as women, Caribbean immigrants, and Black audiences. With media being an omnipresent force in society, one of Sharifa's goals is to empower individuals to be critical consumers of media and conscientious creators of content.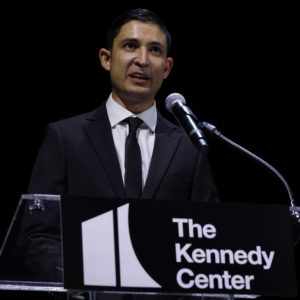 Alex Lo, Panelist
Alex Lo is an award-winning journalist and filmmaker. He is one of the "top 40 Young Journalists in America" as named by the Asian American Journalists Association. Presently, he serves as the National News Assignment Desk Editor for NBC News. He is also the Producer of "SKY BLOSSOM," an uplifting feature-length documentary named by Variety Magazine as a "Top Contender for the 2021 Awards Season." His work on this movie honors his late grandmother, Joan, who suffered from dementia. He is currently producing "UNCONDITIONAL" which highlights mental health and is scheduled to be released in theaters in May 2023.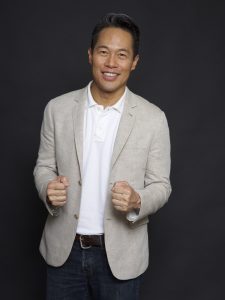 Richard Lui, Panelist
Richard Lui is an award-winning journalist, best-selling author, filmmaker and humanitarian. He currently serves as the Breaking News Anchor for MSNBC. He started his career as a civil right journalist reporting from the streets on Rodney King. He later became the first Asian American male to anchor a daily national news program in 2007. 
He has reported on seminal issues related to Latino, African, Asian, and Native American communities over his 20-year journalism career. He is also the author of "ENOUGH ABOUT ME: The Unexpected Power of Selflessness" which he describes as an instruction manual on how to make bitesize efforts to develop selfless muscle sets. It is part memoir, part "Anti-Self" Self-Help Book. In addition, Richard directed the movie "SKY BLOSSOM," an uplifting feature-length documentary named by Variety Magazine as a "Top Contender for the 2021 Awards Season," and based on Richard's personal experience as a caregiver for his father. His second film, "UNCONDITIONAL," highlights mental health and hits theaters in May 2023.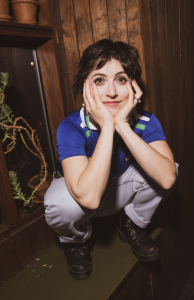 Tallie Medel, Panelist
Tallie Medel (they/them/she/her) is an educator, artist and award-winning actor in New York City. Their recent work includes the role of Becky in A24's "Everything Everywhere All at Once" which received 11 Oscar nominations this year. Tallie's role was also recognized by the Los Angeles Times' "The Envelope" as one of "three small roles with big performances" this awards season. In addition, they are a co-founder of the comedy dance troupe Cocoon Central Dance Team. Tallie was born and raised in Ketchikan, Alaska, and graduated from Emerson College in 2008 with a degree in Acting and Theater Education.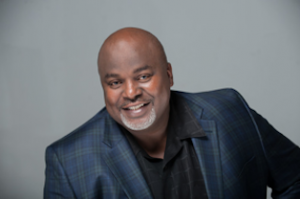 Gil L. Robertson IV, Panelist
Gil L. Robertson IV is co-founder and President of the African American Film Critics Association (AAFCA), the premier body of Black film critics in the world and produces the annual AAFCA Awards, an important event on the Hollywood Awards Calendar. He is also the founder and editor of the nationally syndicated Arts & Lifestyle column "The Robertson Treatment" which boasts a national readership in excess of 2 million. In November 2017, Gil launched Kaleidoscope Reviews, a project to promote diversity among film and television critics. Specifically, Kaleidoscope Reviews serves as a platform to raise awareness of the importance of diverse perspectives from the African American, Hispanic/Latinx, Asian and Native American communities.
Oscar Buzz
Panel Discussion
8:00 pm PT/11:00 pm ET
This panel will feature the perspectives of consultants, journalists, film critics and marketing executives on the strategies and tactics used to generate Oscar buzz. Our panelists will also provide their expert opinions on the current nominees and predict the outcomes for the 95th Annual Academy Awards to be held on Sunday, March 12, 2023.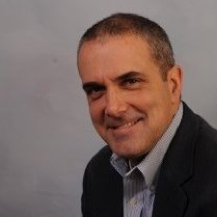 Owen Eagan, Moderator
Owen Eagan serves as a Senior Lecturer in the Department of Communication Studies at Emerson College and as a Senior Vice President for Consensus Strategies. He specializes in measuring and assessing strategic communications in business and political environments. His book, Oscar Buzz and the Influence of Word of Mouth on Movie Success, was published by Palgrave Macmillan in April 2020.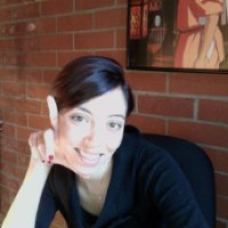 Dana Bseiso Vazquez, Panelist
Dana Bseiso Vazquez is a Vice President at The Angellotti Company where she has worked alongside veteran awards consultant Tony Angellotti for more than 10 years. She has significant experience in planning and executing Oscar campaigns for her studio clients. In 2019, she was invited by the Academy of Motion Picture Arts & Sciences to join the organization as one of the executives who have distinguished themselves by their contributions to theatrical motion pictures.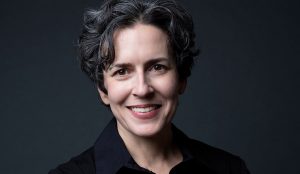 Kymn Goldstein, Panelist
Kymn Goldstein serves as Head of Revenue & Growth for StoryFit, which delivers artificial intelligence insights and machine learning solutions for the book publishing, movie, and television production industries. She most recently served as the Chief Operating Officer of Allied Integrated Marketing, a leading entertainment, culture and lifestyle agency where she transformed the business through expansion of services and capabilities, building strong collaborative client relationships, and engaging consumers through integrated campaigns and immersive experiences. Prior to Allied, she helped launch a first-to-market streaming retail media platform and served as senior vice president at News America Marketing, a division of News Corporation leading sales and account strategy for some of the world's biggest brands. As a key member of the company's corporate executive team, she secured health benefits for employee's same-sex partners before it was commonplace and worked across divisions to integrate new products, including the company's foray into the retail and digital space.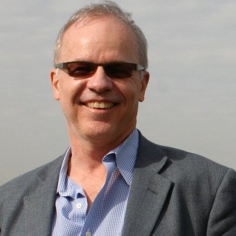 Tim Gray, Panelist
Tim Gray is the Awards Editor and Senior Vice President of Variety. He writes about awards contenders as well as vintage Hollywood (from the Variety Archives). He has overseen such special reports as 2013's 80-page study of Hollywood and violence, marriage equality (2015), and criminal justice reform (2018). He also is the author of the Rizzoli book, Variety: An Illustrated History of the World, about world events and their connection (or disconnect) to entertainment, and Hollywood Dictionary, which defines slanguage terms. In addition, he was co-producer of the HBO documentary Boffo.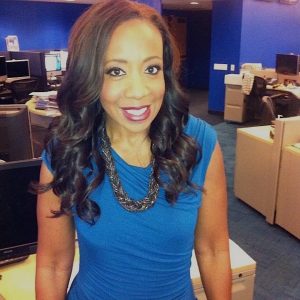 K.J. Matthews, Panelist
K.J. Matthews is a veteran entertainment journalist who has covered Hollywood for more than a decade. She started her career working as a news producer for the CBS-TV affiliate in San Diego. During her two-year stint at the Emmy award-winning station in San Diego, she wrote and produced breaking news stories and general news. After producing, she spent five years reporting and anchoring for ABC-TV and FOX-TV affiliates across the country. After several years, the Los Angeles native returned to LA and became an entertainment journalist for CNN for a decade. While at the network, she reported on the TV, music and film industry. Her work regularly appeared on AC360, The Situation Room, CNN Newsroom, and Outfront with Erin Burnett among others. Her work was not only a staple on CNN, but also on sister networks CNN International and CNN digital. She also created the TV and film digital segment, The Red Carpet Report. During her tenure, she was part of a team that won a Peabody Award and contributed to the Emmy-award winning primetime special CNN Heroes: An All-Star Tribute. Her career as an entertainment journalist eventually led her to work for the Emmy Award-winning show, Extra, for nearly two years. Currently, you can see and hear her entertainment reporting on BBC World TV, BBC World Service Radio, Sky News UK TV, and Germany's DW News English TV. K.J. is also a member of the Golden Globes Awards (AKA the Hollywood Foreign Press Association). She also holds a bachelor's degree from UCLA, and a master's degree in Broadcast Journalism from New York University.