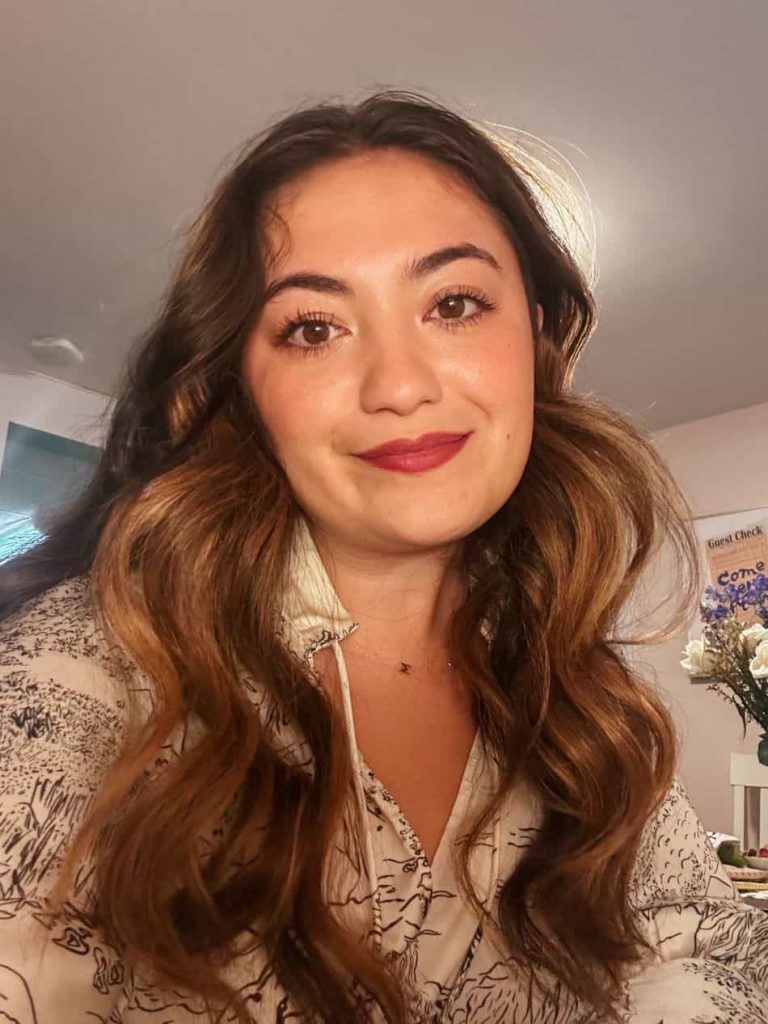 If you're considering a career in publishing, you may be wondering what it's like to work in the industry. Today we're giving you a glimpse of a day in the life of a Literary Assistant. We're spotlighting Natalie Rosselli, a current student in Emerson's online Popular Fiction Writing and Publishing MFA program. She'll tell us all about her current experience in the publishing industry and how her time in the Popular Fiction MFA has helped her in the publishing world. 
How did you land a job in the publishing industry?
"I was originally working in beauty as a content writer," Natalie shares. "The beauty industry is like the publishing industry in that you have to love the work if you're going to last. I didn't love beauty enough, but I knew I loved books enough to last in publishing." When Natalie found an open Literary Assistant position at the Aaron M. Priest Literary Agency, she applied. Natalie was excited to get the position and begin her work in the publishing industry.
What is your typical day as a Literary Assistant?
"I read a lot of queries. I'm kind of like the sieve between the query box and the agent." Each morning, Natalie begins her day by checking BookTok and notes any news or trends that might be important for the agency to know about. Then, she gets to reading submissions.
In addition to reading queries, Natalie writes rejection letters, sends contracts, and manages royalty statements. "I'm an assistant, but I'm also an apprentice," Natalie adds. She says that, in an entry-level publishing position, she receives training across departments so that she can eventually move up in the ranks.
How do you manage working full-time while in graduate school?
"It's not for the faint of heart," Natalie says. She remembers struggling to manage her time and energy when she first started. "It was a big learning curve, and I eventually learned that I just need to set aside one day every weekend for school work. I was too tired at the end of each work day to do homework in the evenings."
Despite her busyness, Natalie has been enjoying her time in publishing. "Working in publishing is fun!" she says. "Everyone has a New Yorker tote bag, it's a nice community, and people usually get promoted together, so you kind of get to stick together throughout the process." As part of her job, Natalie also gets to go to fun publishing events. Most recently, she attended an opening screening of Amazon Prime's adaptation of Harlan Coben's Shelter.
How has the Popular Fiction MFA helped you in your publishing career?
"The first thing that really helped me was taking the publishing class. That gave me a boilerplate contract. Knowing what kinds of things should be in a contract has been unbelievably helpful."
Natalie adds that writing workshops have helped her hone her editorial reading skills. In MFA workshops, Natalie often needs to offer constructive feedback on pieces that she might not typically read on her own time. "The workshops have helped me learn to evaluate work that isn't my taste, and that's helped me when I read queries at work," Natalie explains. Being able to objectively assess a piece of writing, regardless of her own reading preferences, is a skill that has served Natalie well as a Literary Assistant.
How have graduate school and working in the publishing industry impacted the way you write?
"It's affected the way I think about and pitch my work," Natalie says. Taking the marketing class and working in publishing has helped Natalie think about how she talks about her work to others. "I thought I wrote contemporary romance fiction, but the marketing class helped me realize I write upmarket women's fiction. I describe that genre as something that exists between literary and commercial in both style and content."
Understanding what genre her work falls into is important for pitching her manuscript successfully when querying agents. "You can write a great story, but I think it's also important to understand why it's great and who it's for, which will help when it's time to query agents, and later when it comes to selling it to readers," she explains.
What are your hopes for your writing and publishing career?
"I'm very soft and open with my goals." In terms of writing, Natalie would love to get a book deal and publish a book per year. Currently, Natalie is working on a novel for her MFA thesis, and she hopes to publish it in the near future. "It's a book about grief," she adds. "I've been working on it for a long time, and making it my thesis is a good opportunity to finish it."
In her publishing work, Natalie hopes to become a literary agent helping other writers publish their books.
What advice do you have for people considering a career in the publishing industry?
"You have to ask a lot of questions," Natalie says. She explains that not every publishing company will be upfront with all the expectations of a job. As such, she advises people to ask as many specific questions as possible so that they can make more informed decisions when job hunting.
Natalie also adds that you need stamina for publishing. "You have to be willing to put in a lot of work while you're still in entry level positions."
Natalie is excited to graduate from the Popular Fiction Writing and Publishing MFA in December of 2023. She hopes to continue working her way up in the publishing industry while getting her own book published. To keep up with Natalie's work, be sure to follow her on TikTok and Instagram.
For more information about Emerson's Popular Fiction Writing and Publishing MFA, check out the program website or schedule a call with an admissions counselor.