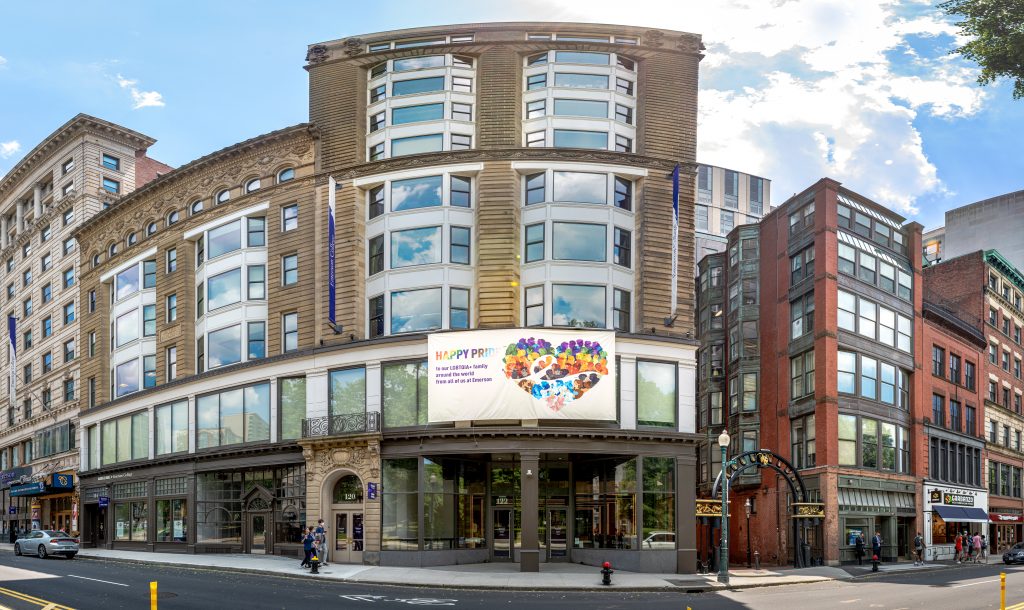 June is LGBTQ+ Pride month, and every year, festivities are celebrated around the world. For graduate students at Emerson, there is never a shortage of Pride events, whether at the College or around the city of Boston. Emerson has long held a spot in the Princeton Review's list of Top 10 Most LGBTQ+ Friendly Colleges, making it a welcoming place for students of all identities and expressions. And Boston, as capital of the first state to recognize gay marriage and home to several bustling LGBTQ+ neighborhoods, has a strong history of LGBTQ+ struggle and celebration.
The first Boston Pride March was held on June 26, 1971, two years after Black and brown trans women fought for their rights during the Stonewall Riots. A political event first and foremost, this inaugural Pride included stops at the Boston Police Headquarters and the State House, where marchers presented a series of demands to establish permanent rights for LGBTQ+ people. Since then, Pride has been a fixture in the city, with a wide range of events to serve the diverse LGBTQ+ community. However you celebrate Pride, there's a place for you – here are some of our favorites!
Attend an Emerson Pride Event
Throughout the month of June, Emerson provides its students and alumni with several opportunities to celebrate Pride with their fellow Emersonians. Events have included in-person meetups at both the Boston and LA campuses, film screenings, virtual panels and presentations about different aspects of queerness, and even a drag bingo event hosted by Emerson alum and drag queen Patty Bourrée! Not to mention, every June the College opens donations to the Emerson Pride Fund, which "aids the people, programs, and organizations that support Emerson's LGBTQIA+ community."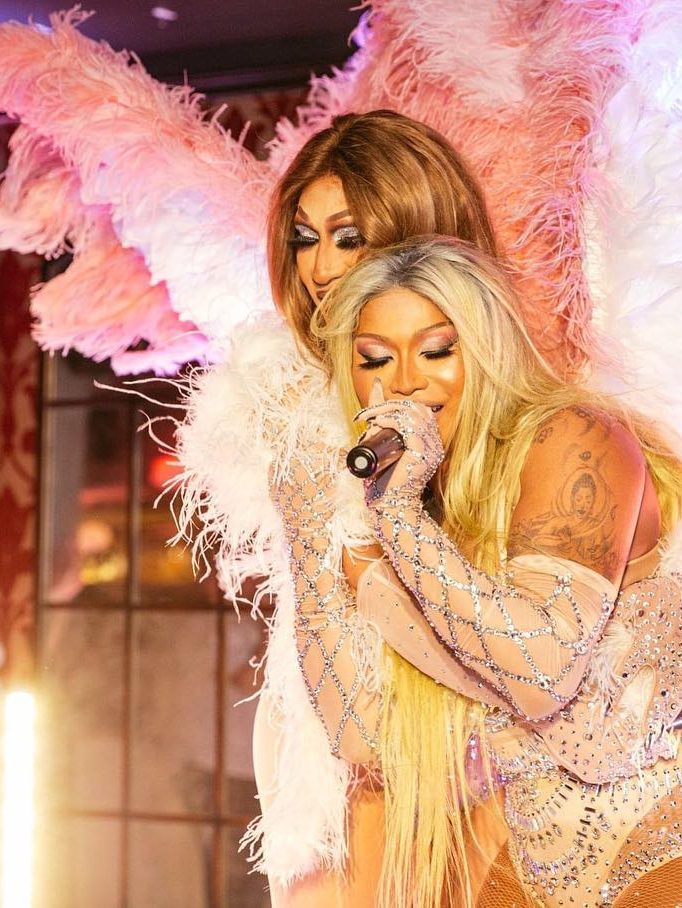 Grab a Drag Brunch at the Carrie Nation Cocktail Club
While downtown restaurant and bar Carrie Nation holds its Sunday "Drag Me to Brunch" event year-round, June is an especially great time to get in on the fun. This interactive drag show is hosted by local queens Destiny Boston and Dee Dee de Ray and features a slew of guest performances, along with the added bonus of a delicious brunch buffet. You'll experience a Boston staple while getting to know the area's best drag performers.
Celebrate LGBTQ+ Women and Gender Expansive People at the Boston Dyke March
The Boston Dyke March holds a yearly festival in June that focuses on the experiences of LGBTQ+ women and gender expansive folks. The organization is rooted in anti-capitalist, intersectional gender liberation and prioritizes accessibility in its events. Along with a march around the Boston Common, the program includes performances and speeches by local bands, poets, and activists. Notable in 2022 were indie pop band shallow pools and Michael Cox, executive director of Black and Pink Massachusetts, an organization focused on ending the disproportionate impacts of the prison system on LGBTQ+ people.
Take the Ferry to Provincetown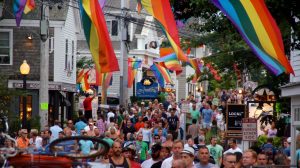 Provincetown, or P-Town for short, is a Cape Cod resort town and artist hub that's known as a vacation destination for the LGBTQ+ community. You'll find streets lined with rainbow flags and advertisements for drag shows year round, but June is when Provincetown really comes to life. The town's Pride Weekend is a must-visit event, with events, parties, and programming over the three-day celebration. Provincetown also hosts themed weekends throughout the summer for different members of the LGBTQ+ community, including women and people of color. And the best part? No need to worry about the long drive to the tip of Cape Cod – a 90-minute ferry ride will take you from Boston Harbor to Provincetown every day of the week!
Get Back to the Roots of Pride with the Trans Resistance March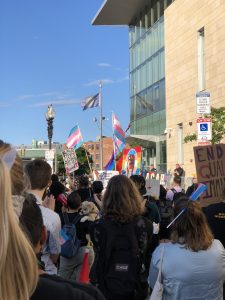 Over the past few years, as attacks on queer and trans rights have increased, many LGBTQ+ activists have called on Pride to return to its political roots. Founded in June 2020 by Athena Vaughn, Chastity Bowick, and others, the Trans Resistance March set out to achieve exactly that. Their work builds on a long history of activism by Black and brown trans people in Boston, including the Transgender Day of Remembrance, a now-global commemoration in November inspired by protests by the Boston LGBTQ+ community in 1998 after the murder of Black trans woman Rita Hester. The Trans Resistance March holds its yearly Pride event in June. After a chant-filled march through the diverse Boston neighborhoods of Roxbury and Dorchester, attendees end up in Franklin Park for a festival featuring speakers, performances, and booths by local non-profit organizations.
As a graduate student at Emerson, there are many ways to celebrate LGBTQ+ Pride at the College and in the vibrant city of Boston. Whether you want to march, dance, or enjoy a drag performance, you're sure to find the perfect event for you. At Emerson, we're proud to celebrate our LGBTQ+ students, alumni, and the greater Boston community. All of us at the GradLife Blog wish you a Happy Pride in June and all year long!