Attending graduate school at Emerson is full of perks, from a high-quality arts and communication education, to opportunities for networking and industry experience, to a vibrant location in the heart of downtown Boston! But that's just the tip of the iceberg. Students at Emerson and throughout Boston have access to a slew of discounts and freebies across the city. As a current grad student, I understand the challenges and limitations of a student budget, so I put together this guide to the deals you can get with your student ID.
Catch a Show
If you're looking to study at Emerson, you may already know that the campus is located in Boston's theatre district, within walking distance of a bunch of performance venues. Looking for something to do on a weekend night? Take advantage of student deals to check out a new show!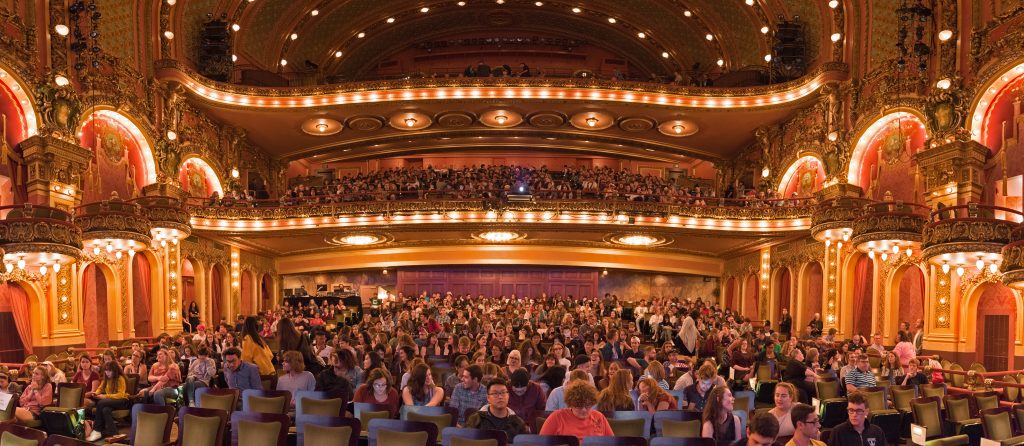 At Emerson's own theatres, the Paramount and the Cutler Majestic, Emerson students can get free rush tickets, meaning you must show your ID on the day of the show to secure your spot. If you prefer to reserve in advance, tickets are $10 each, for up to two. For all other Boston-area students, tickets are $10 at the door with a valid ID and $20 when reserved in advance.
Apart from theatre, Boston students can get discounted rush tickets to the Boston Ballet, as well as a College Card from the Boston Symphony Orchestra – cardholders can attend performances all season long for just $30!
Explore Boston's Museums
If a day at the museum is more your speed, you're in luck! Emerson students are university members at the Museum of Fine Arts (MFA), the Institute of Contemporary Arts (ICA), and the Isabella Stewart Gardner Museum. At the MFA, free tickets are available at the time of your visit, with discounts on special exhibitions. The ICA and Isabella Student Gardner Museum allow students to reserve in advance, the ICA by following Emerson's link on their university membership page, and the Gardner Museum with the code EMERSON entered at check-out.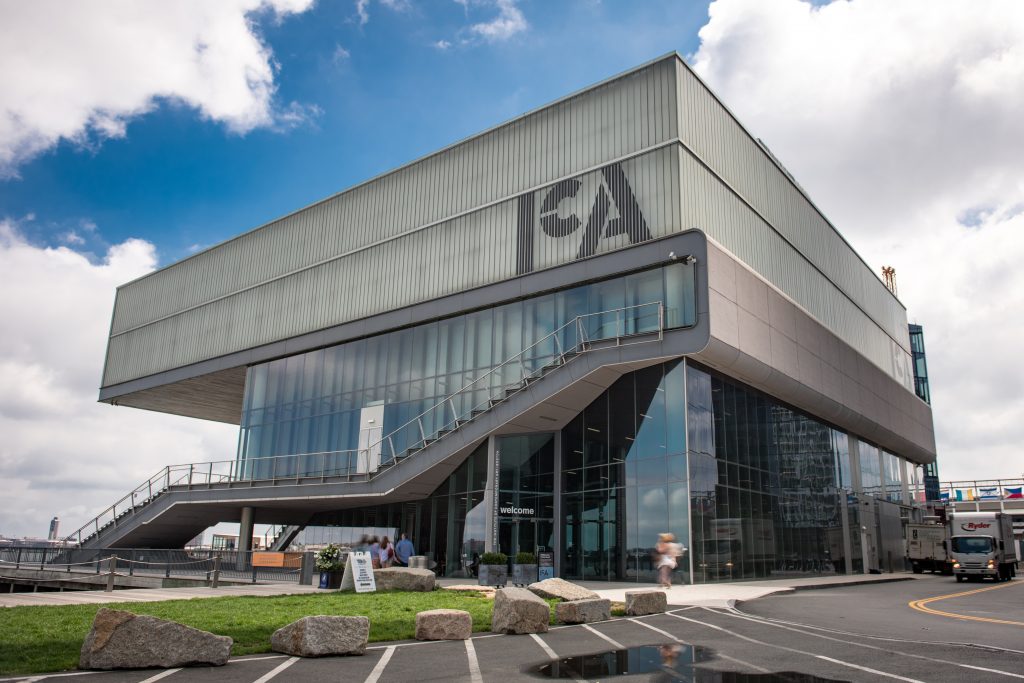 And these museums aren't the only ones with discounts available to Emerson students: two of the Harvard Museums of Science and Culture are free to all visitors, and the other two have a $10 entry free for students. Plus, Harvard's art museums are now all free to the public, so you can bring family and friends!
Take the T
While affordable entertainment is a great way to balance out the hard work of grad school, there are also logistics to take into consideration – for example, how are you getting to class? Especially for Emerson graduate students, who live all around the Greater Boston Area, transportation is an important detail to figure out. Most students in Boston commute via the Massachusetts Bay Transit Authority, or MBTA, whose buses and trains connect different neighborhoods with the center of Boston. Emerson students can take advantage of a discounted semester pass, which is $320 dollars for unlimited MBTA use during the semester. If you plan on regularly traveling to campus and around Boston using public transportation, this pass is probably a good idea; a non-student MBTA pass for the same amount of time is $360.
Install New Software
Now that you've found your way to campus, it's time to start thinking about the things you need while you're there. As Emerson students, we're creative people who are writing, designing, and envisioning the future – and the College gives us the tools we need to support our visions. If you're anything like me, you've looked at the price of Adobe Creative Cloud subscriptions and immediately closed the tab in horror. During your time at Emerson, though, you have access to Adobe's full suite of programs for free on up to two devices. All you have to do is follow the instructions from Emerson's IT department and you'll have the Cloud up and running in no time!
The same student deal applies for Microsoft Office, which, while extremely useful, is cost-prohibitive for a lot of students. Office 365 is available to all Emerson students free of charge, again through the IT department. Also free or discounted for students are Autodesk, Sketchup Pro, Final Draft, and more!
Need a new laptop for all these programs? You're in luck, because Apple offers education discounts on their Macs and iPads for current students!
Grab a Bite
And finally, my favorite topic: food. Who doesn't love a fun dinner out with friends before a show or a hearty meal after a ($9 student-discount ticketed) Red Sox game? I know I love trying the cuisine around Boston with my classmates, but of course, Boston is still a major city, and with all the perks of city life come high costs for food and drinks. Thankfully, there are plenty of dining discounts that you can get in Boston simply by flashing your Emerson ID!
Newly opened, Hobgoblin is a multi-level gastropub in downtown Boston. Their drinks include magical-themed potions and a rotating list of 20 local and international beers. .Just show your Emerson ID for 10% off lunch at Hobgoblin, where chefs curate some delicious Thai fusion dishes! Fire+Ice, a build-your-own meal restaurant with several locations throughout the northeast, offers $16.99 all-you-can-eat student deals for dinner on Monday nights, compared to their usual $24.99 dinner price. Just across the river, Tasty Burger in Harvard Square sells $12 student meals that include a burger, fries, and a beer.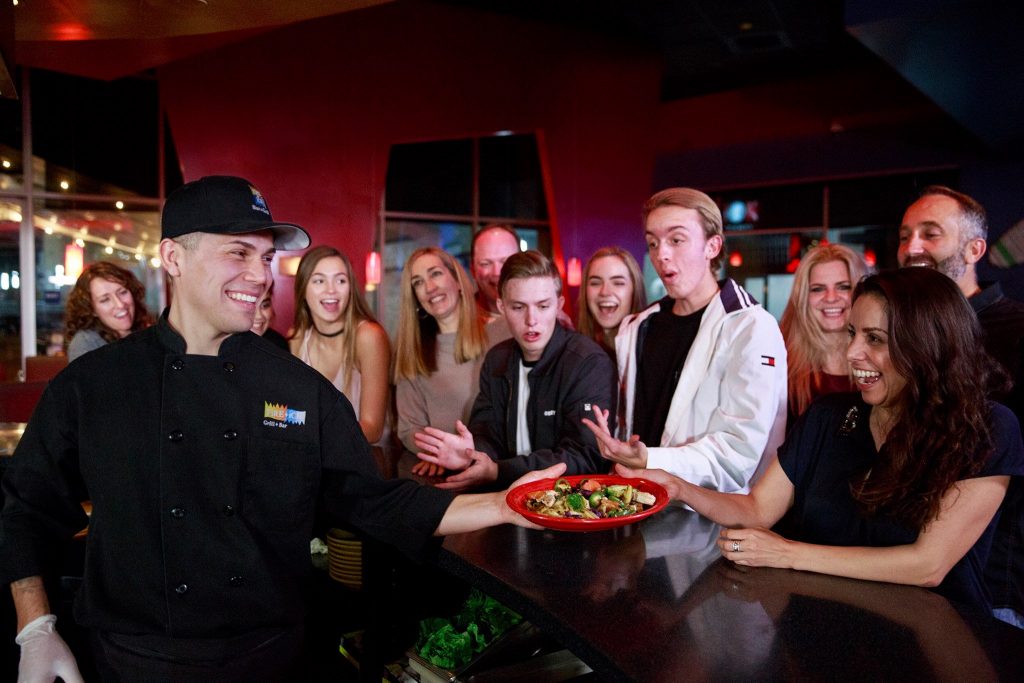 Despite the financial pressure of graduate school, it's more than possible to enjoy your time in Boston as an Emerson student! I hope this guide will help you plan your next outing, explore another Boston neighborhood, and create work you love. So get ready to take advantage of all the student deals the College and the city have to offer – just don't forget your Emerson ID!