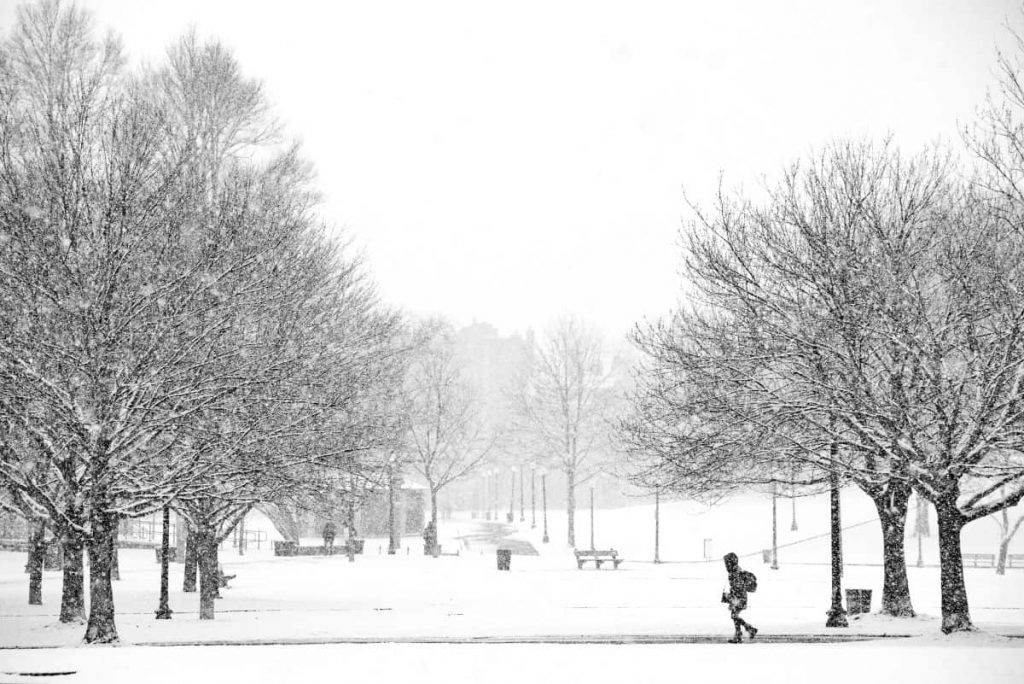 Whether you're planning fun adventures for winter break or looking for a study break before the finals rush, there are lots of fun winter activities in Boston! Layer up and beat those winter blues by braving the outdoors and exploring what the city has to offer.
Ice Skating
Whether you're an ice skating expert or a novice looking to learn, there are several outdoor ice rinks open throughout Boston.
Take the opportunity to get outside and enjoy the fresh air at the Boston Common's Frog Pond or Kendall Square Rink in Cambridge. Maybe even stop by the Rink at 401 Park between Trillium Brewing and Time Out Market (both great spots to check out too!).
All the city's outdoor rinks offer pricing for visitors with their own skates, as well as rental rates. Many offer student discounts, so be sure to bring your Emerson ID along with you.
Holiday Lights
No matter what holidays you're celebrating over winter break, everyone can enjoy the vast array of light displays across the city. The light shows we list here are free and up through the New Year, so you'll still have time to see the lights after finals are over. Below are some highlights of the city's many light shows:
Copley Square
Boston Common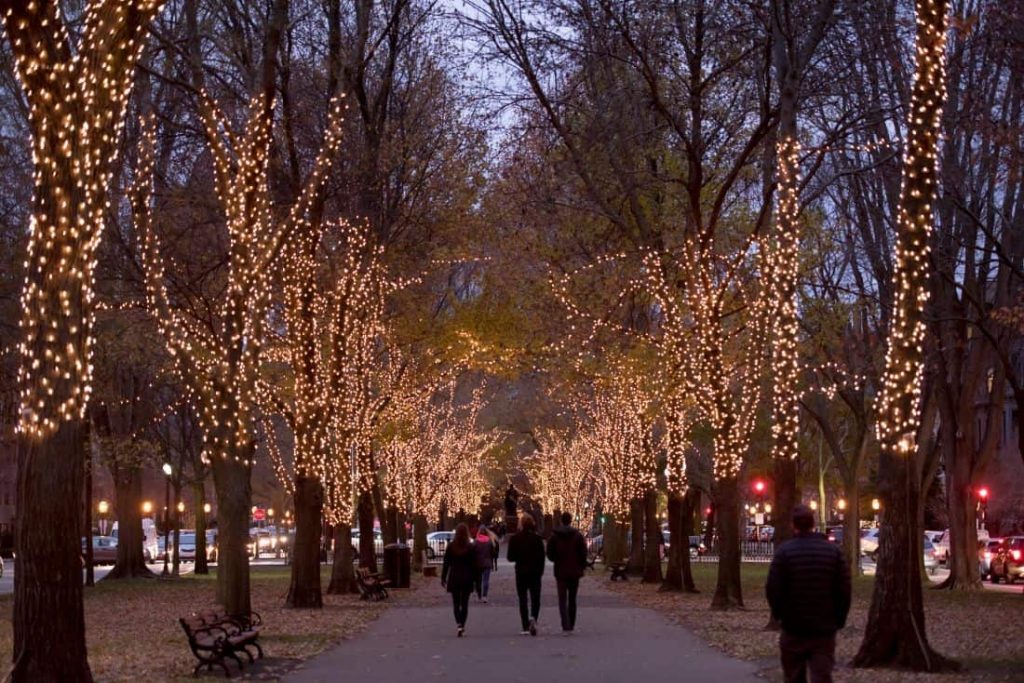 Winter Markets
You can always take a study break to shop at one of Boston's many holiday markets! Some markets are only open for a limited time, such as Plymouth's one-day holiday market on December 4. Make your way over to see over 80 local vendors selling their handmade goods. You might also take the Red Line to Harvard Square, where there will be holiday fairs from December 9-11 and 16-18.
There are also some great markets that are open for longer. The Boston Women's Market is open every weekend from November 13 to December 18 and supports small, women-funded businesses! Open through January 2nd, you also won't want to miss the European-style Holiday Market at Seaport, featuring more than sixty small businesses, a tree market, and a festive menu from Tuscan Kitchen.
Museums
Too cold for another outdoor activity? Stop by one of Boston's many excellent museums! My personal favorite is the Museum of Fine Arts (MFA), where Emerson students are admitted for free. Great for a study break or winter date, the MFA is only 20 minutes from Emerson via the Green Line!
The Institute of Contemporary Art (ICA) is also free to Emerson students. Located in the Fenway-Kenmore area, the ICA is in the perfect location to grab a bite and do some holiday shopping after touring the museum.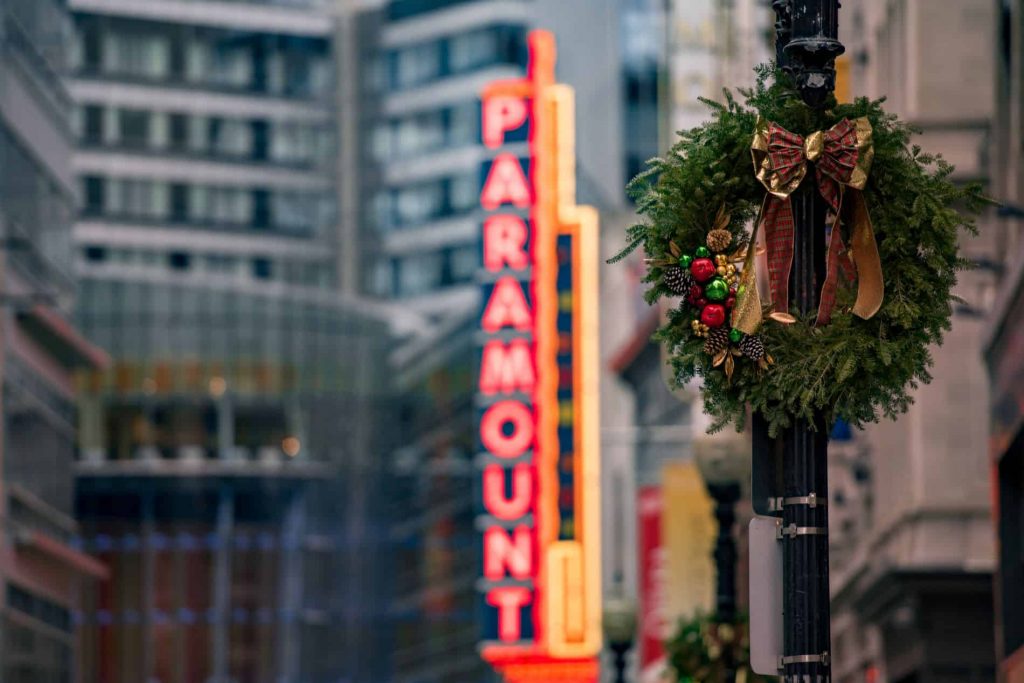 Catch a Show
If you don't want to travel far for fun, Emerson has plenty of shows downtown. There are great options at the Paramount and Cutler Majestic theaters, where Emerson students get free tickets day-of or can reserve tickets in advance for $10.
Campus Events
For more indoor activities, there are always fun things to do on campus. The Healing & Advocacy Collective offers weekly yoga sessions, along with different event series workshops. In the past they've hosted collaging, pottery, and self-care workshops. Keep an eye on their events page to see what they offer next.
You should also keep events from Intercultural Student Affairs on your radar. Among other events, they offer weekly yoga classes on Thursdays that are focused on body and gender inclusivity.
To keep up with other campus happenings, be sure to check out EmConnect, the one-stop-shop for events and news at Emerson.
New Year's Eve & Day
There's no shortage of events for ringing in the New Year in Boston. You might kick off your New Year's Eve celebrations with the First Night Boston ice sculpture competition. This year's theme is "Wonders of the Frozen Ocean," and artists will display their work in Copley Square.
After taking in the sculptures, you can catch the Celebrate Boston Procession, which starts at 6:00 and runs from Copley Square to Boston Common. Be sure to make a stop at the Frog Pond to see Skating Spectacular, performed by the Skating Club of Boston. Afterward, stick around the Common to see family fireworks at 7:00 pm.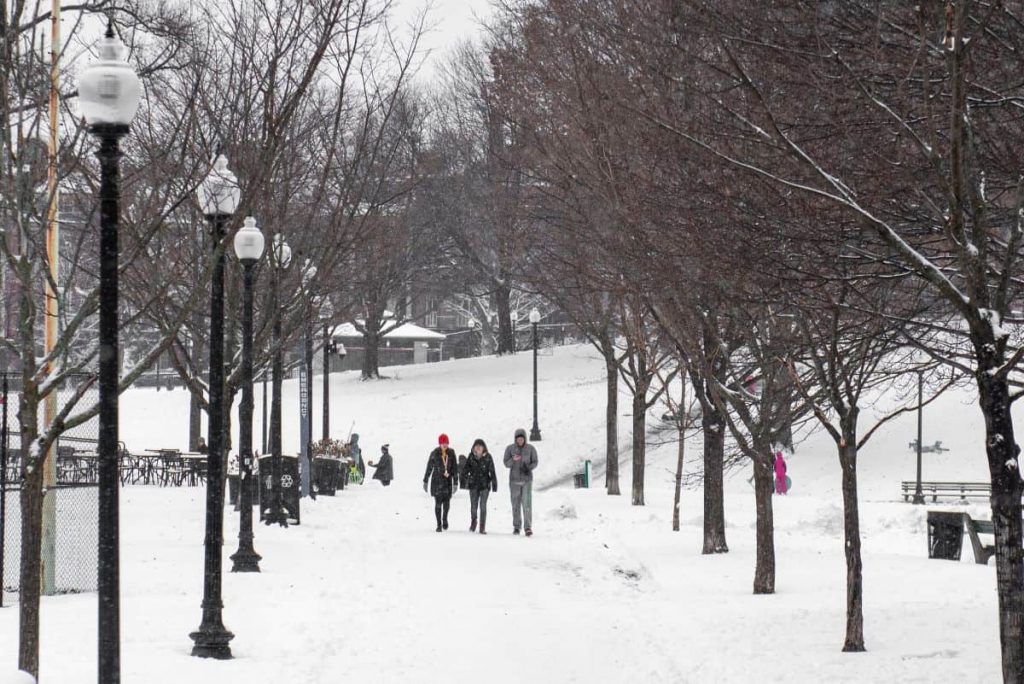 Though winter in New England can be cold, there are lots of fun winter activities in Boston! Whether you need to take a study break or are making plans for winter break, we hope you find some good ideas here. For more information about things to do in Boston as a grad student, follow us on social media and keep an eye out for upcoming events and updates.