Pursuing a graduate degree in the creative arts can present a unique set of challenges. While the stakes may feel a bit lower by comparison to more traditional fields, it can still be difficult to generate creative work under the pressure of deadlines and grading. With so many of Emerson's grad programs devoted to the arts, we want to offer these helpful tips to keep you energized and organized as you take on your degree.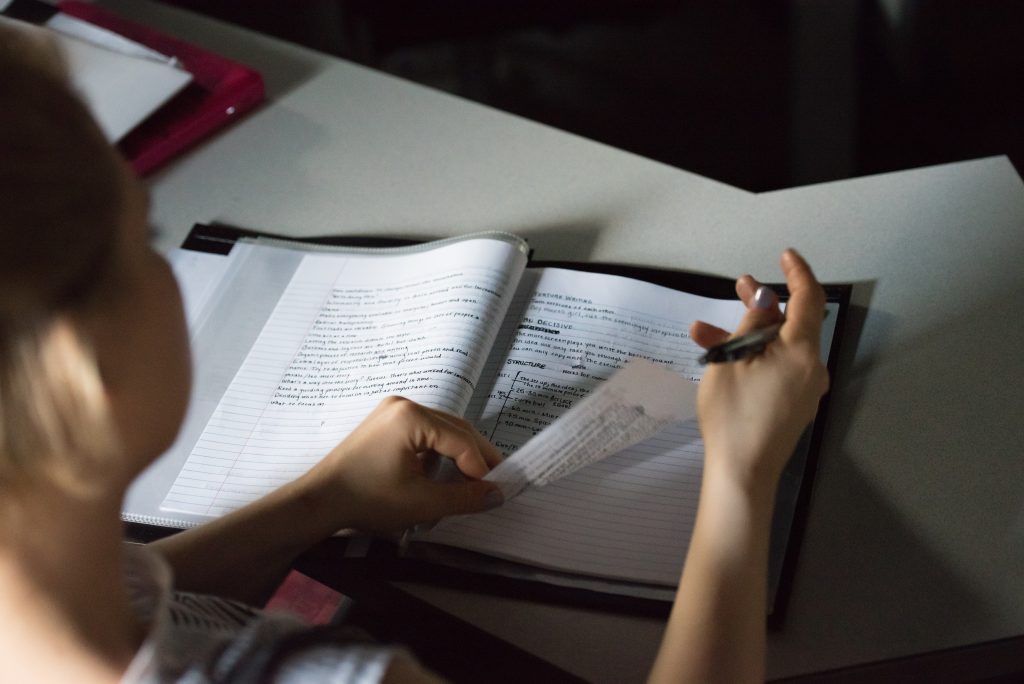 Maintain a Work/Life Balance
Waiting to relax until things are "done" is simply not a reasonable expectation when your to-do list is never-ending. Because most creative disciplines require a lot of individual work, you'll likely have several ongoing assignments or projects at once during grad school. The idea that you can only relax when your work is "finished" will quickly lead to exhaustion. Schedule times to relax and really commit to putting your work away. Remember that you are more than your work, and it takes creative input to generate creative output.
It may be challenging to separate from your work – many of us creatives identify so closely with it and view creativity as part of our identity – but this is important to do, so that you can continue to practice your art sustainably. Though you may have long practiced your creative pursuits as a hobby, now that you're in grad school, it may be more helpful to really consider it as your future career! The time you take to build good habits now is an investment in your long-term work/life balance.
Avoid Creative Burnout: Take Breaks
Burnout is a fairly common term these days, usually in reference to feeling overwhelmed, apathetic, and emotionally and physically exhausted by your job. For those of us whose job is to create, it can be particularly easy to become burned out if you feel creatively exhausted too. In a world that values constant production – and in the midst of grad program deadlines – it's hard to remember that sometimes, taking a break is the best way to keep working.
Like the old adage goes, if you love it, let it go – and then you can come back to it! Any time you begin to feel tired of a specific assignment or project, or like you aren't sure what to do next, it can help to step away from it. Especially as you begin to narrow your focus to concentrate on a major project (like your thesis!), it can be easy to feel like your passion or motivation has waned in comparison to when you started. Before you know it, you can feel totally stuck.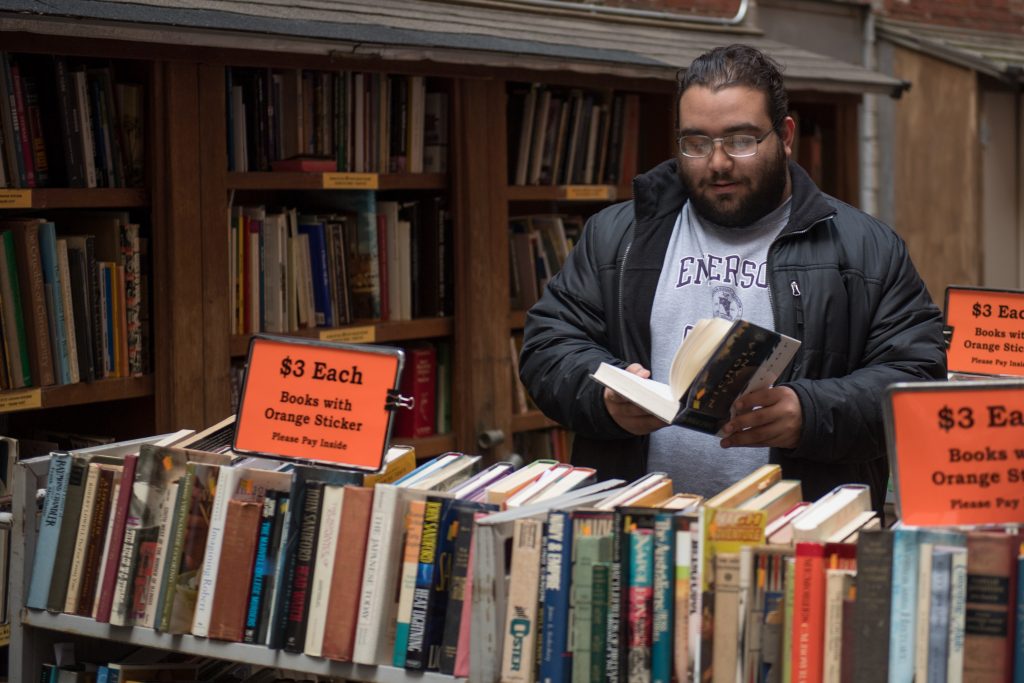 Sometimes getting "un-stuck" is as simple as switching between tasks, like working on a different assignment, doing some household chores, or any activity that's less dependent on your own creation. Other times, it can feel like you've somehow shed the last creative bone from your body – but I promise, that's just the burnout lying to you.
Some of the best advice I've ever received as a creative was to give yourself time to do "nothing." So much of the creative process happens in the subconscious. Find time to take a walk, sit on a park bench, or simply be alone with your thoughts – there's a reason inspiration usually sparks when you least expect it!
Routinize Your Practice
Unfortunately, grad school due dates and deadlines aren't always conducive to waiting for inspiration to strike. For that reason, it's a good idea to keep some sort of consistent routine to your creative practice, which will both help prevent burnout and get you through it if it happens.
The first step to routinizing your creative practice is to determine how it best fits into your day-to-day schedule. While you might have squeezed in your creative time around all the other obligations of your day in the past, I'd recommend making it your top priority now that it's a permanent part of your career! If you don't yet have a clear picture of your day-to-day schedule, check out our post about preparing for the upcoming semester to get started.
Once you've established your schedule and budgeted your creative practice time, stick to it! The trick is to pick an amount of time (or whatever measure is most useful to your art) that will allow you to be productive, but not overwork yourself. If you find yourself dissatisfied with your progress at the end of your time, don't force yourself to keep going. You'll be able to pick it up again tomorrow, after you have the chance to take a break and enjoy the rest of your day.
Make sure that whatever your routine is, it allows for more in your day than just work, class, or time spent on assignments. You'll want to make time for physical movement, spending time with your loved ones, or other hobbies that don't involve as much "intellectualizing," to give your brain a much-needed break.
Rely on Your Resources
Spending a lot of time working on your art can start to feel a bit isolating at times, especially when you add in the demands of other classes and coursework. Remember to reach out to your support network, whether that's your friends and family, fellow classmates, or creatives. One of the best things about grad school is the opportunity to connect with like-minded peers in your discipline, who are all going through similar growing pains and creative hurdles! Set up a get-together to vent about some of the stresses you're feeling or share what helps keep you moving in your process.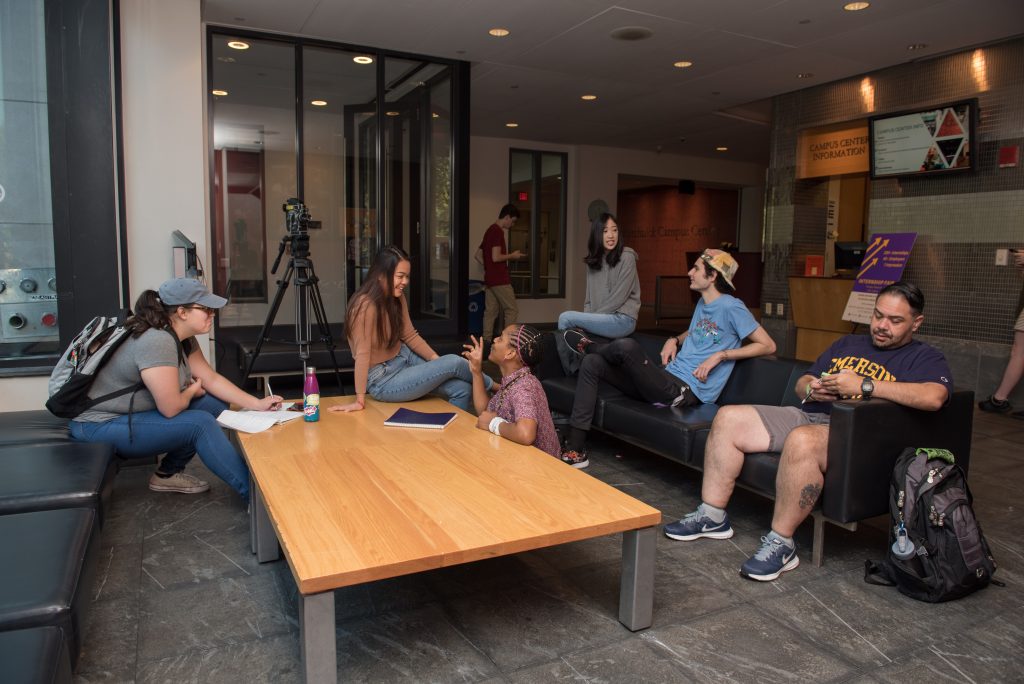 Personally, my favorite resources are the tools I've picked up from these types of gatherings or conversations with other writers and friends. Of course, there's also an entire genre of self-help books devoted to unlocking your creativity, like the ever-popular The Artist's Way. That said, don't get caught up in comparing your process, volume of work, or stage in your career to others in your field. You can use the tools that work best for you without expecting the same results as another artist.
Finally, make sure you're aware of any resources your grad school has available to you! At Emerson, the Office of Student Success can connect you with a variety of services to best help your situation, and you can even set up a one-on-one appointment just to speak with someone. And speaking from experience, your faculty and professors are a great resource too, so don't forget to take advantage of their office hours if you have questions or could use some guidance.
No matter where you are in your process, remember that you're never alone in the creative community. We wish you the best of luck in practicing your art and completing your graduate degree!