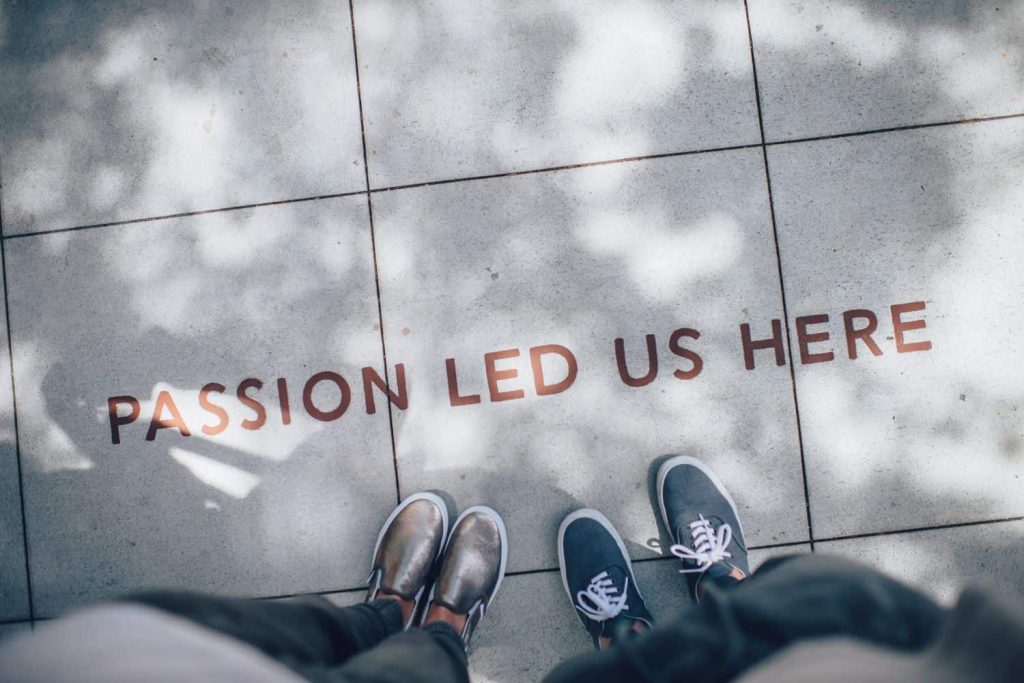 Since the start of the pandemic, many of us have shifted our priorities. After weathering uncertain times during COVID-19, people are reevaluating their relationship with work and leaving jobs that fail to satisfy them. Some are deciding to pursue their creative passion full time, rather than stay in their office position. If you're one of the many people wanting to chase your passion professionally, today's blog is for you. We're going to talk about some benefits of pursuing your passion full time, as well as some tips for how to do so successfully.
Pursuing Your Passion is Scary–and That's Okay!
Deciding to pursue your passion full time can be scary. It can require a lot of time, energy, and financial investment. Often people are passionate about something creative, such as creative writing or filmmaking, which might not be as predictable a source of income as your 9-to-5. This can make leaving a steady job for a creative dream feel overwhelming.
However, just because something is frightening doesn't mean it's the wrong decision. Sometimes the best results come from making a difficult, scary decision. If you keep coming back to the idea of pursuing your creative passion, it might be time to give your dreams a chance. If this sounds like you, keep reading to learn some benefits of pursuing your passion, as well as some tips for turning your passion into a career.
Benefits of Chasing Your Passion
There are a number of reasons that pursuing your passion could be the right decision for you. First, chasing your passion could increase your overall happiness. Intrinsic passion has been associated with psychological well-being and job satisfaction. While research hasn't shown a direct correlation between passion and happiness, many people report that pursuing their passion makes them feel more fulfilled.
In addition to feeling more purposeful, pursuing your passion may also help you be more productive. If your work is bland and uninspiring, you're more likely to drag your feet, get distracted, and generally not be as efficient. However, if you are excited about the work you do, you'll probably be more focused and productive. The more productive and excited you are about your work, the more likely you are to get promoted or recognized for your work. In this way, following your passion might also help you become more successful in the workplace.
How to Pursue Your Passion Full Time in Three Steps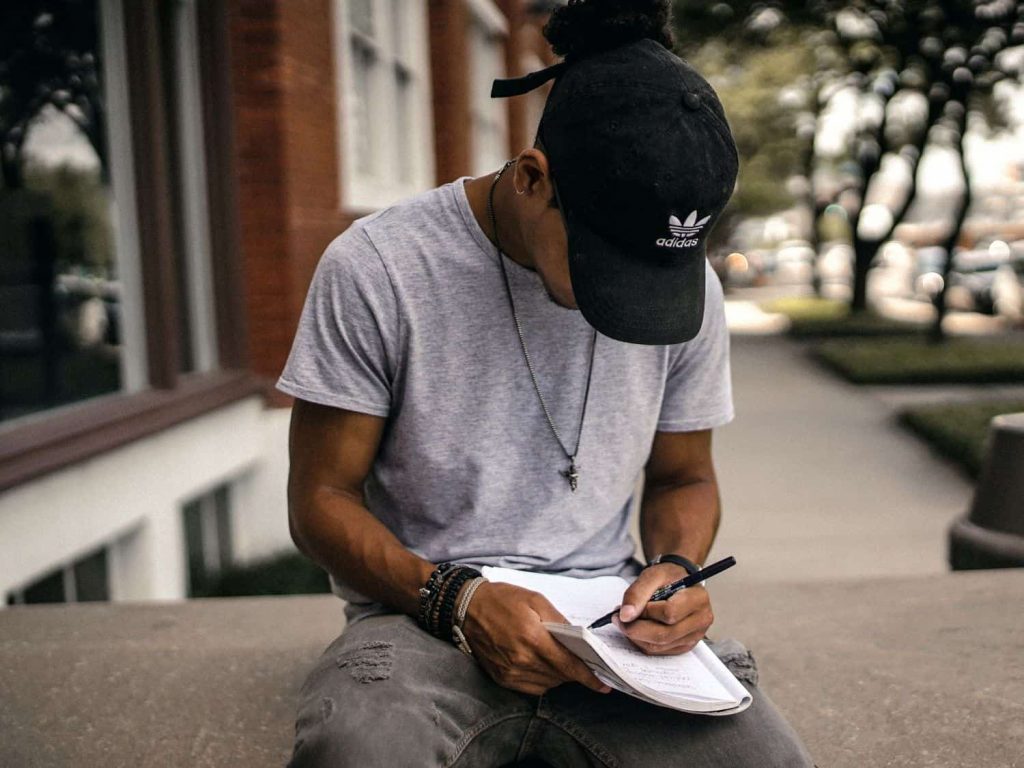 Step 1: Know Your Passion
If you want to pursue your passion, you first need to know what you're passionate about. Forbes suggests that you've found your passion when you think and feel strongly about a certain activity. What are some activities that you get excited to learn more about? Is there something you do in your free time that leaves you feeling energized? For example, maybe you love writing poetry and sending your work to publishers is exciting rather than draining. Creative writing might just be your passion!
If you're not sure what you think and feel passionately about, this quiz is a fun way to start thinking about what your passion might be.
Step 2: Do Something You Value
Many people have more than one passion. Once you identify the things you're passionate about, you'll need to decide which passion you want to pursue.
Harvard Business Review suggests that, in addition to enjoying what you're passionate about, you should also consider your personal values. For example, you might enjoy both visual design and writing but put a lot of value on making a difference in the world. In this case, you might choose to pursue writing instead of design so you can make a difference as a journalist.
Making sure your work aligns with your values will help when you face challenges. No matter how much you enjoy your passion, you're going to face difficulties when you turn your passion into a career. If your passion aligns with your personal values, you're more likely to be resilient when you hit a rough patch. If you only chose to pursue your passion because it's fun, you may not be as perseverant.
Step 3: Grow Your Skills
Every creative person suffers from imposter syndrome, fearing they aren't good enough to make it as a professional creative. Don't let fear keep you from pursuing your passion, though. Like any career, success comes from practice, so before giving up on your dreams, try to build up your skills.
The key is to grow competence in the field you're passionate about. If you feel driven to become a professional filmmaker, you'll need to make sure you have all the necessary skills, connections, and portfolio to make it in the creative world. Emerson is a perfect place to start building your skills to chase your passion.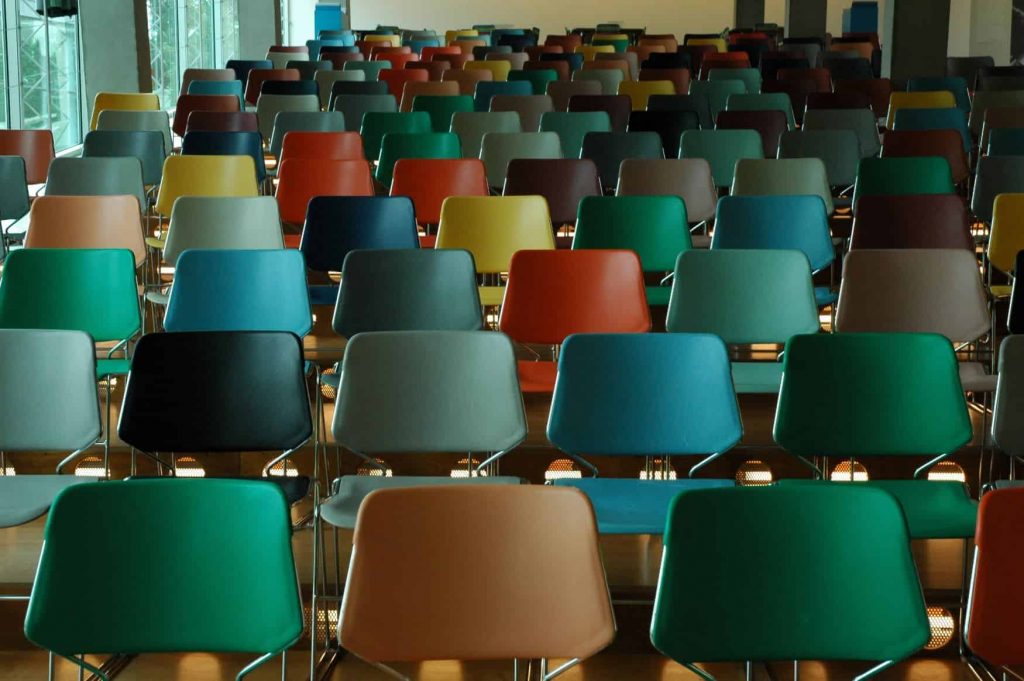 A leader in communication and the arts, Emerson welcomes students from all backgrounds to create a vibrant creative community. Between our 16 graduate programs and 8 graduate certificate programs, students in each program gain a high quality education and network with key professionals in their field. Whether your passion is business, fine arts, or something in between, you can cultivate your skills at Emerson so you're ready to pursue your passion.
To learn more about Emerson's graduate programs, be sure to request information from graduate admissions or attend an admissions event.
While it can be scary to chase your passion, there are numerous benefits. Emerson values passion and creativity, welcoming students of all ages and backgrounds. No matter what you want to do, Emerson is here to help you make your dream a reality. Pursuing your passion full time can be a big leap of faith, but it might just be the right decision for you!