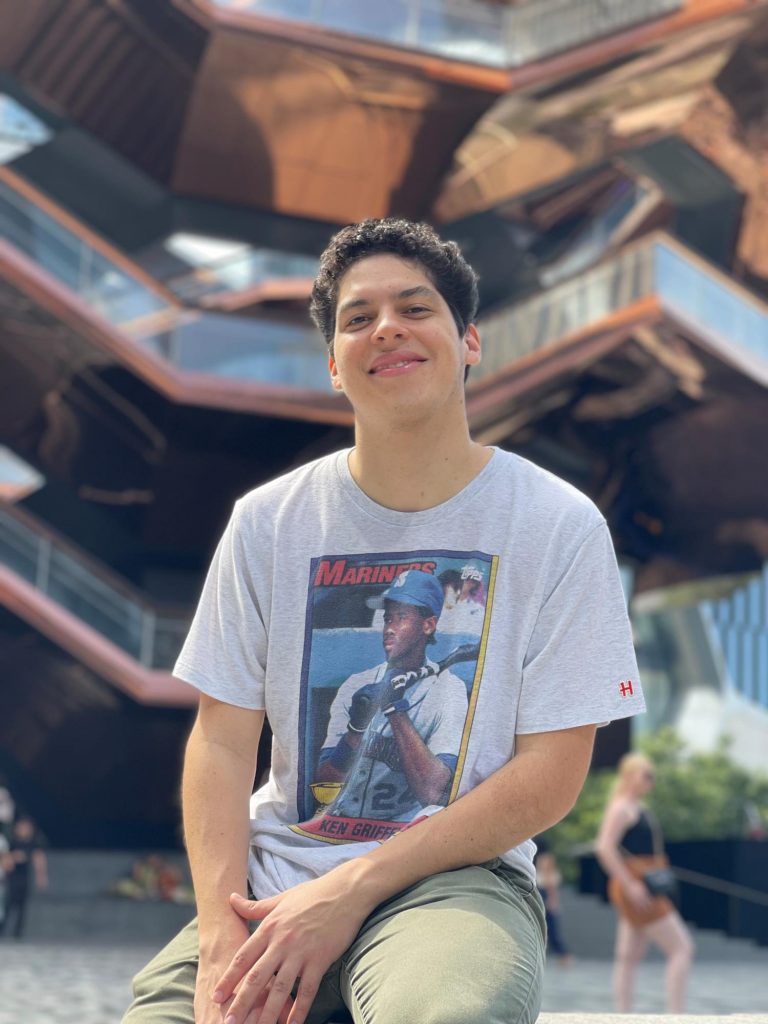 Do you have big dreams for public relations in sports, or maybe sports journalism, but don't know how to get started? You're in luck! Today we're interviewing Andrés Hernandez, a current student in Emerson's Sports Communication (MA) graduate program. You'll get a taste of how Andrés utilizes Emerson's connections and resources to follow his passion for sports.
What is Sports Communication?
Sports communication is a broad field that combines sports knowledge with some form of communication, such as public relations, marketing, or journalism. The field encompasses careers from event planning to sports brand management and everything in between.
How did you decide to study Sports Communication?
"I started out thinking I wanted to go into sports journalism," Andrés explains. After studying Social Communication and Journalism at Universidad del Norte near his hometown in Colombia, Andrés gained great experience hosting sports shows for a regional TV station and covering sports for Diario AS, a daily sports paper.
While Andrés appreciates the experience he gained in sports journalism, his time working for a soccer club in Cartagena made him realize he was more interested in sports communication.
"That changed a lot of my perspective. Working for a sports team gave me experience with public relations in sports, which I loved," Andrés says. He realized that sports journalism was a narrower field than sports communication, and he liked the variety of experiences he could gain in sports communication.
Why Emerson?
"I decided to study in the States because I had heard from my work colleagues that it's difficult to get employment in Europe after studying sports communication [in Europe]," Andrés explains. Andrés also knew that demand is growing for bilingual employees in the U.S., especially in sports communication, which is an international industry. Because Andrés himself is bilingual in Spanish and English, he knew he could fill this need.
"As far as Emerson specifically, a couple things made it stand out," Andrés explains. First, Emerson's Sports Communication program places heavy emphasis on the global context of sports, training students to consider the sports industries around the world, not just in the U.S. Andrés appreciated this international approach to sports communication.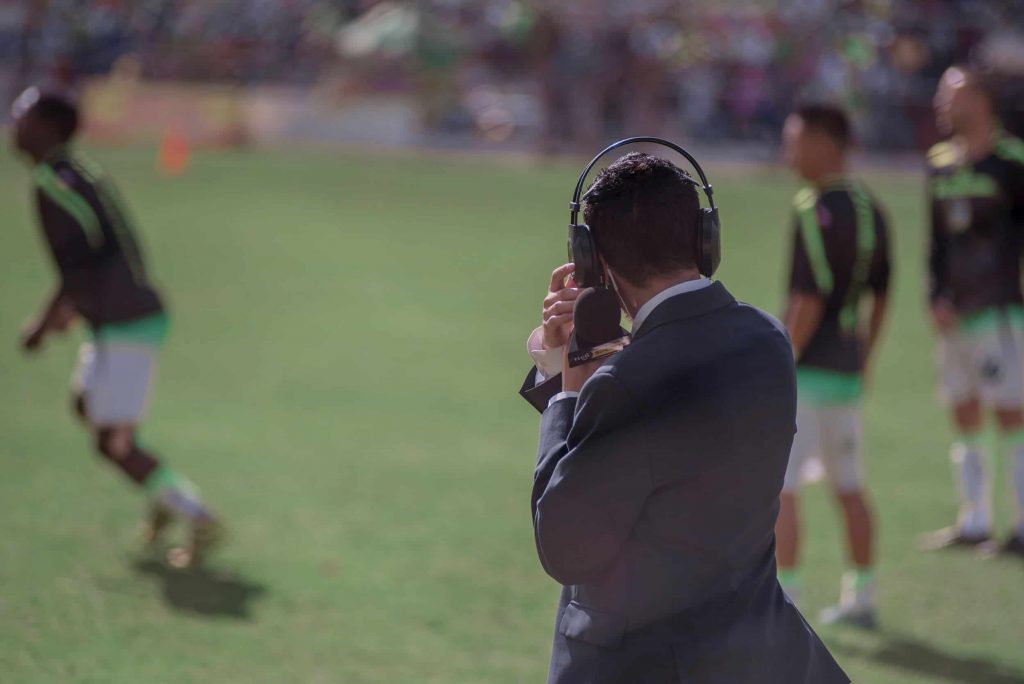 Andrés also notes how helpful Emerson's scholarship offerings were. He received more scholarships from Emerson than he did from any other program he applied to, which helped Andrés feel more comfortable investing in graduate school.
What is a typical day in your life?
"I usually wake up at 8:00 a.m. so I have time to exercise, eat breakfast, and shower before work," Andrés says. He currently works two part time jobs. From 10 a.m. to 12 p.m. Andrés works remotely for his Reporting Assistant position at Emerson, where he helps with Google Analytics.
"After lunch, I always head to campus, whether I have class or not," he adds. Andrés's favorite study spot is the Grad Student Lounge, located on the 12th floor of the Ansin building. Here, he will work on his assignments until 6 p.m., when he either goes to class or heads home.
One of Andrés's favorite things about being on campus is the connections he has made, both with peers and his professors. "Sports Communication is a smaller program, so all of us students are very close and the environment is very collaborative." Andrés recalls feeling reserved his first few weeks on campus, but soon found that he got along well with everyone in his program. Now a highlight of his week is going out for a drink with classmates at the end of the week.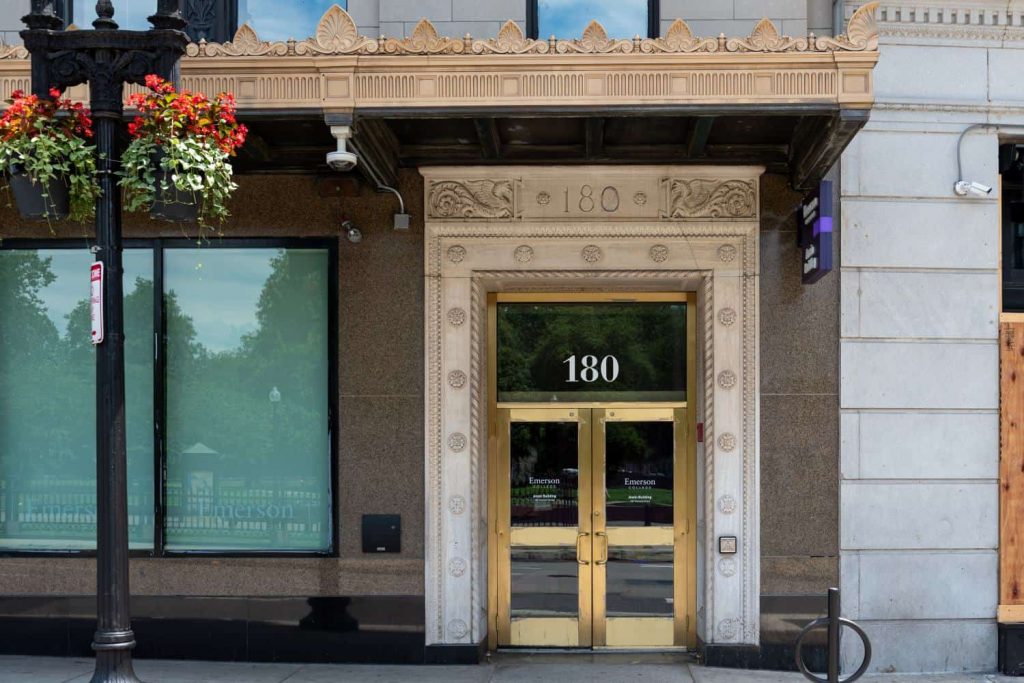 "I also feel that the professors in my program are very interested in helping us succeed," Andrés adds. He explains how professors encourage students to ask questions and often send out reminders about assignment due dates.
What advice would you give prospective students?
Andrés's biggest piece of advice is to ask plenty of questions. "I've been looking for masters programs for the past two years, and I feel I've been coming up short by not asking enough questions," he explains. "Emerson was so transparent that it encouraged me to keep asking more questions. My admission counselor always helped me find answers."
What's next for you?
"I would love to stay in the States to work for a sports team or sports company," Andrés says. He enjoys the sports culture of the U.S. and is excited for the wide career opportunities he will have with his degree. However, if he needs to move back to Colombia, Andrés would be happy to work there as well. "I can help develop the sports communication field there," he explains.
Andrés is excited to continue Emerson's Sports Communication program and would recommend it to any prospective students. For more information about the program, visit the Sports Communication website, or schedule a call with someone from our admissions team!