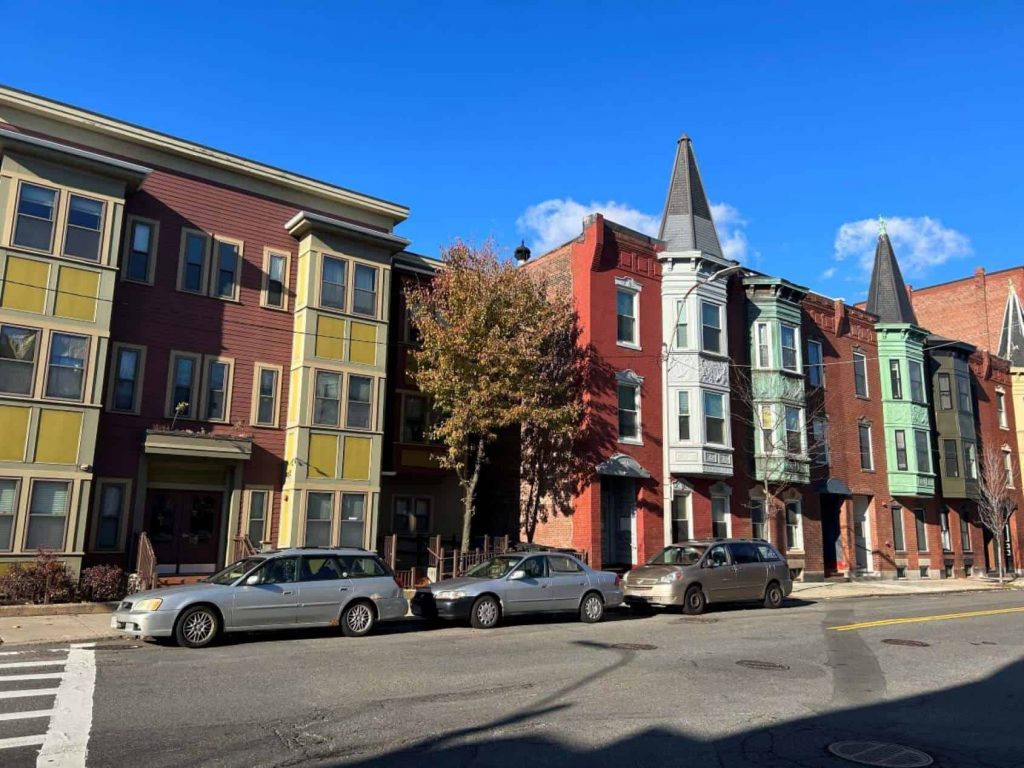 If you're considering graduate school in Boston, you might be wondering where you'll live. Not to worry! Boston has plenty of neighborhoods with apartment options and easy transportation downtown. Today we want to highlight East Boston, known to locals as Eastie. We'll talk about everything Eastie, from rent to seafood, so you can get a feel for this area of Boston!
Rent and Transportation in East Boston
Like everywhere in the city, rent in East Boston has been on the rise, but remains more affordable than many other areas. The average rent for a 2-bedroom apartment in Eastie is $2,200. If you're looking for a 3-bedroom, you can usually find a good place for $2,400-$2,600.
For transportation in East Boston, you'll be using the Blue Line, the branch of the Boston subway that stretches from Revere, MA to downtown Boston. The Blue Line is known for its reliability, with trains coming every 7-10 minutes during the week. An easy ride on the Blue Line and a short connection on the Green Line at Government Center will get you to the heart of downtown and Emerson's campus!
You're also close to the airport in East Boston. The Boston Logan Airport is the neighborhood's most well-known feature, and it's just an easy bus or subway ride away. If you're a transplant like me, and Boston is far from home, it's convenient living so close to the airport, especially during the holiday rush when roads are hectic.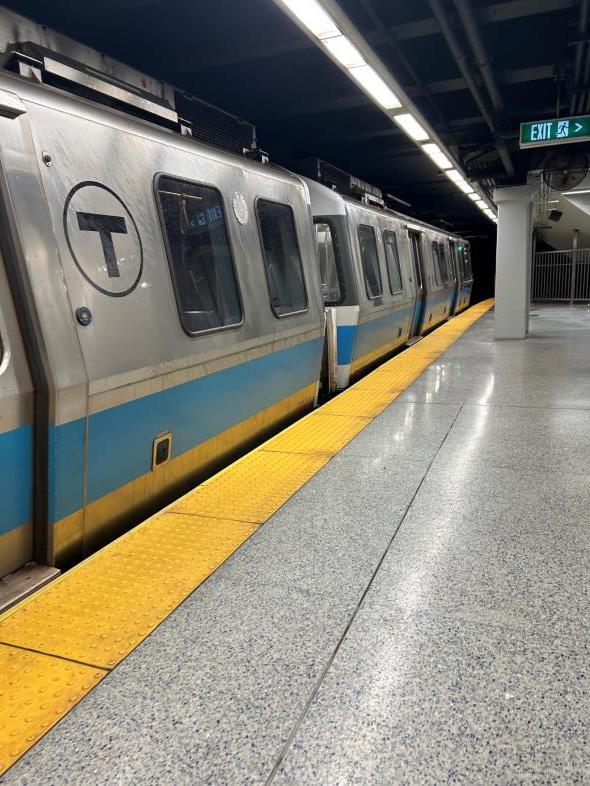 Outdoors in East Boston
With plenty of dog parks, playgrounds, and cozy courtyards, East Boston has outdoor fun for everyone! One of my personal favorites is Bremen St. Park, which has a lovely open field, some nice seating, and a dog park!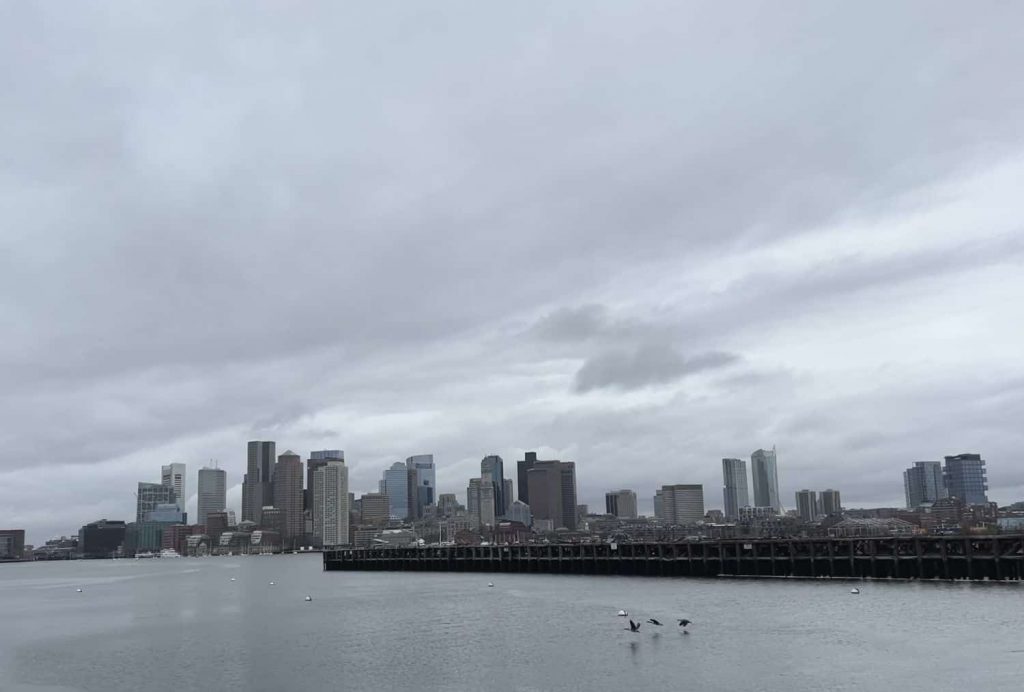 Connecting Constitution Beach and Piers Park is the lovely East Boston Greenway. Spanning nearly three miles, the Greenway is a walking path that builds green space into the urban landscape. Great for a stroll, bike ride, or some quiet time, the Greenway passes through a number of community parks open until sunset.
East Boston Art Scene
Perfect for an Emerson arts student, East Boston has a number of community art galleries. One great attraction is the Institute of Contemporary Art (ICA) Watershed. Formerly a condemned copper pipe facility, the ICA Watershed is a great place to take in some art. Open every summer with a new exhibition, the Watershed is free to the public!
Another great place to visit for outdoor fun is Constitution Beach. A hidden gem of the area, Constitution Beach offers swimming, a picnic area, a playground, basketball courts, and athletic fields! There's something for everyone here, and it's only a 10 minute walk from the Blue Line.
Piers Park is also a lovely destination in Eastie. Located right on the harbor, Piers Park has a great view of the Boston skyline and a 600-foot promenade along the water. You can find an amphitheater, outdoor exercise equipment, and a large playground.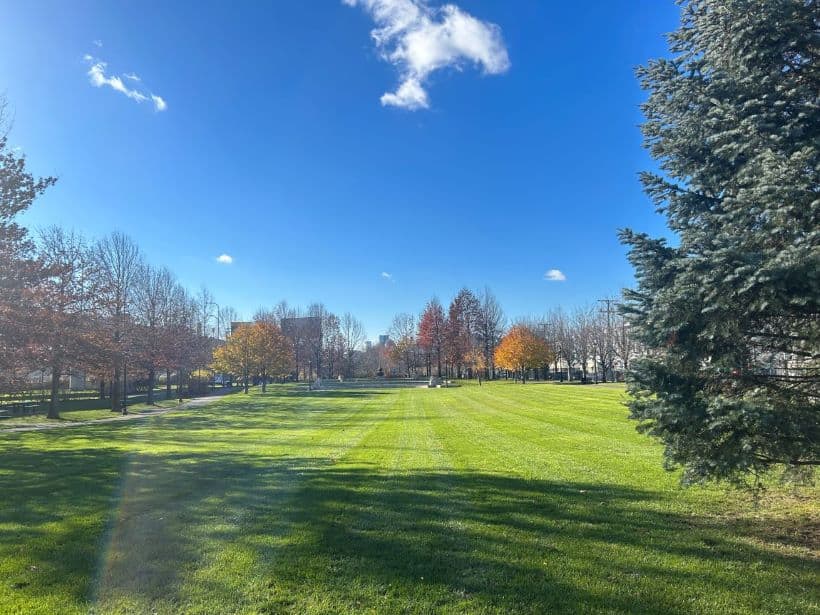 There's also a number of other community art locations in Eastie. You'll definitely want to check out the Atlantic Works Gallery, which is housed in a repurposed warehouse and displays the works of local artists. The Shipyard Gallery by HarborArts is another must-see, creating a space for culturally diverse visual, literary, and performing arts. A final artistic staple of East Boston is Zumix, a community arts center.
Food and Drink in Eastie
In addition to decent housing prices and great local attractions, East Boston has some amazing food.
East Boston is home to a number of great Mexican restaurants. For award-winning traditional Poblana cuisine, look no further than Angela's Cafe. Angela's is open for breakfast, lunch, and dinner and has the best mole in town! Another great Mexican option is Taqueria Jalesco, located on Bennington street. Open for dine-in, takeout, and delivery, Taqueria Jalesco has amazing seafood, soups, tacos, and delicious fresh guacamole.
Eastie also has you covered when it comes to Italian food. Easily one of the best pizza joints in Boston, Santarpio's is in the heart of East Boston on Chelsea street. If you're looking for a sit-down Italian restaurant, Rino's Place is where you want to be. Featured on Food Network's Diners, Drive-Ins, and Dives, Rino's Place is a family-run business with amazing food at affordable prices.
If you're in the mood for Southeast Asian cuisine, be sure to stop by Saigon Hut on Meridian street. With an extensive menu and small cozy atmosphere, this is a great place to frequent!
East Boston doesn't just have great food–they've also got a nice variety of bars and coffee shops! If you're looking for a casual, divey bar, try Renegade's, Kelley's Square Pub, or Eddie C's. For a more cozy feel, you might try The Quiet Few, which specializes in whiskey. If you need a caffeine buzz before class, stop by Eagle Hill Cafe, Brasil Brazil, or one of the many other cozy coffee joints around the neighborhood.
If you're looking for a place to live in Boston, Eastie is a great place to check out. Between the great parks, delicious food, and vibrant art scene, East Boston is a perfect area for grad students. For more suggestions on where to live in Boston, be sure to check out our Where to Live in Boston blog series and take our online quiz to find out which neighborhood is a good fit for you!