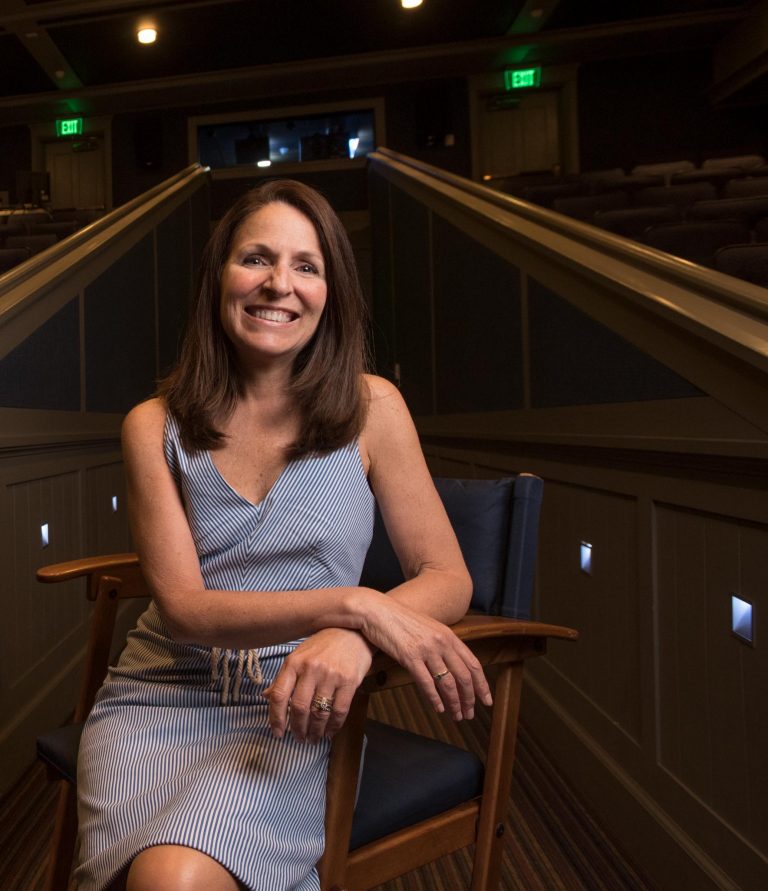 Emerson prides itself on its extensive network of successful alumni. One such alum is Laura Gallagher Byrne, Director of Theatre and Education at Nantucket Dreamland Foundation and an elected member of the Nantucket School Committee. Today we're highlighting Laura's professional success and how her experience as an Emerson alum has helped get her where she is today.
The Emerson Experience… Twice!
Laura holds two graduate degrees from Emerson. She first graduated with an MA in Theatre Education in 2017 and more recently graduated from Emerson's Applied Theatre MFA in the summer of 2021. 
Why Emerson?
Prior to her time at Emerson, Laura had been the director of the middle school theater program of Nantucket Public Schools, where she also directed many of the high school plays. However, Laura wanted to earn her license as a theater teacher, so she decided to go back to school to meet licensing requirements.
While she was accepted to multiple theater graduate programs, Laura chose Emerson for its flexibility. A new mother at the time, Laura was concerned about managing graduate school, parenting, and working at the same time. Many theater programs were intensive and full-time, so when Laura learned that she could complete Emerson's MA program as a part-time student, she was thrilled. Having the flexibility to complete a high-caliber graduate program while working and raising her son sold Laura on Emerson.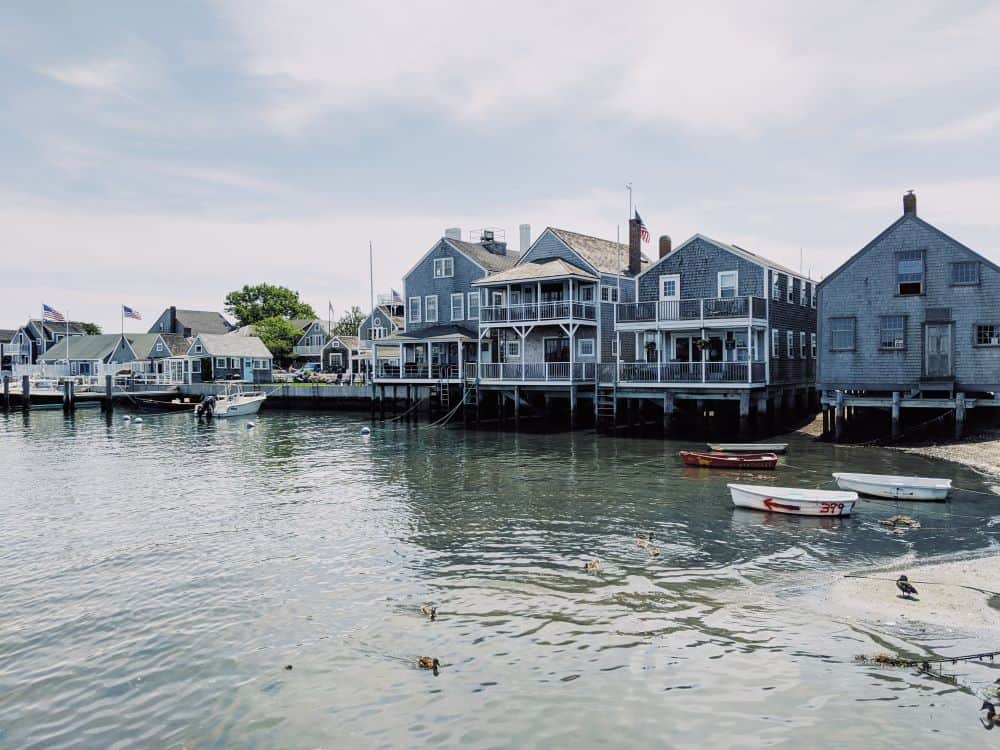 A few years after earning her MA in Theatre Education, Laura started thinking about pursuing an MFA to further her professional development. When Laura ran into a fellow Emerson alum at a theater event and heard that Emerson had recently started offering an MFA Theatre program, she decided to apply. "It was a great opportunity, and I admire so many of the professors at Emerson that it made sense to get my MFA at Emerson," she says.
How has your time at Emerson influenced your career?
"Certainly the education focus of my MA has allowed me to have a lot more access to working in schools," Laura says. "Beyond this, having a terminal degree in your field gives you more currency in the marketplace. People see 'MFA' in your signature and it automatically opens doors for you."
Indeed, Laura's career in theater has been vibrant and successful. Laura is currently the Director of Theatre and Education at Nantucket Dreamland Foundation. During her time at Dreamland, she also founded the Dreamland Stage Company, where she works as the Artistic Director. Additionally, Laura is serving her first term as a member of the School Committee of Nantucket Public Schools.
Laura feels that much of this success traces back to her education at Emerson. Specifically, the research Laura completed for her MFA thesis was a major factor in her decision to run for school board. In 2020, Laura directed a production of 13 the Musical, working with public health officials to ensure that the production followed COVID-19 guidelines and kept her young actors safe. She used this experience as data for her MFA thesis, which examined the effect of COVID-19 restrictions on young people. Laura explains, "The research started as an adjacent interest and is now integral to my practice. It ignited an interest in social justice and led me to run for School Council to represent our young people in the schools."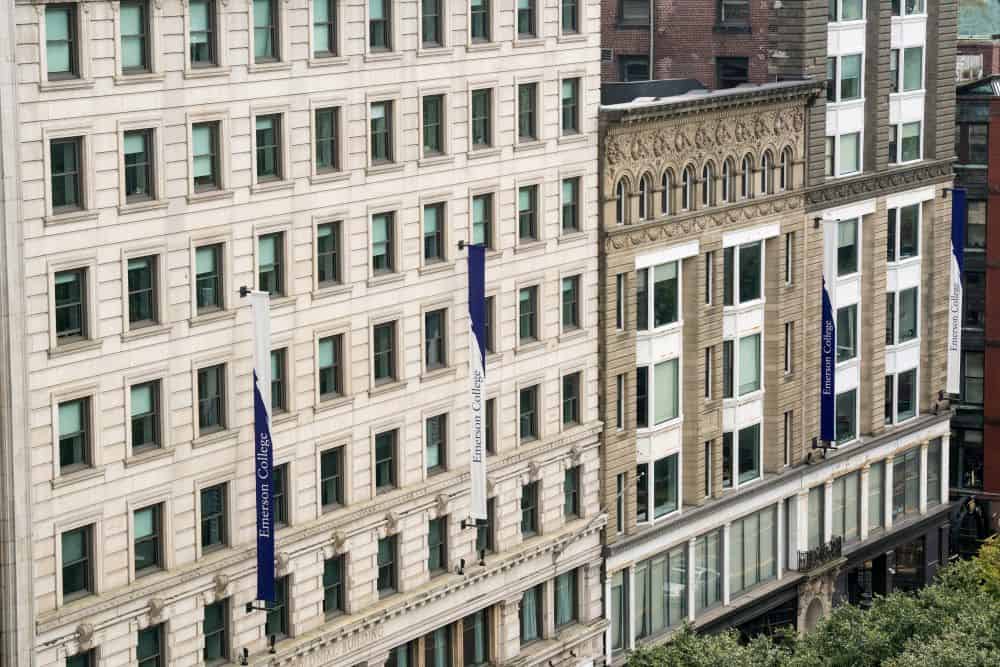 What was a challenge you overcame in your graduate journey?
"Commuting to Boston from Nantucket was an adventure," Laura says. While pursuing her first graduate degree at Emerson, all of Laura's classes were in person, which made living on an island challenging.
She explains how she would work in Nantucket's middle school during the first half of the day, run from work to the airport, and catch an airplane to Boston just in time to get to class. Depending on her semester schedule, Laura would stay in the city for a few days to attend classes, then rush back home to see her family and go back to work.  
"Some people would find it a nightmare, but I found it incredibly exhilarating," Laura says. She was so passionate about the education she was getting from Emerson that making this commute each week was worth it.
How do you stay connected to the Emerson community?
One way Laura stays connected with Emerson is through Emerge, the college's professional networking platform for students and alumni.
"Emerge is great!" she says, adding that she uses the platform as a way to network with fellow Emersonians and find professional opportunities. 
In addition to Emerge, Laura looks for Emerson alumni on other networking platforms, such as Actors Access. Having the common experience of studying at Emerson makes connecting with other professionals easier, plus she trusts the professional quality of Emerson alumni. 
Laura adds, "In terms of hiring, if I see Emerson on someone's resume, I know I can expect high-quality work from them. I've hired Emerson people from other programs too, and it's been a great experience."
What advice would you give prospective Emerson graduate students?
"Take advantage of all the offerings at Emerson and in the greater community of Boston. There is so much that Boston has to offer, so avail yourself of all the theaters and museums in the city." Laura adds that Boston has been influential in the history of theater, so studying in the city is an amazing opportunity.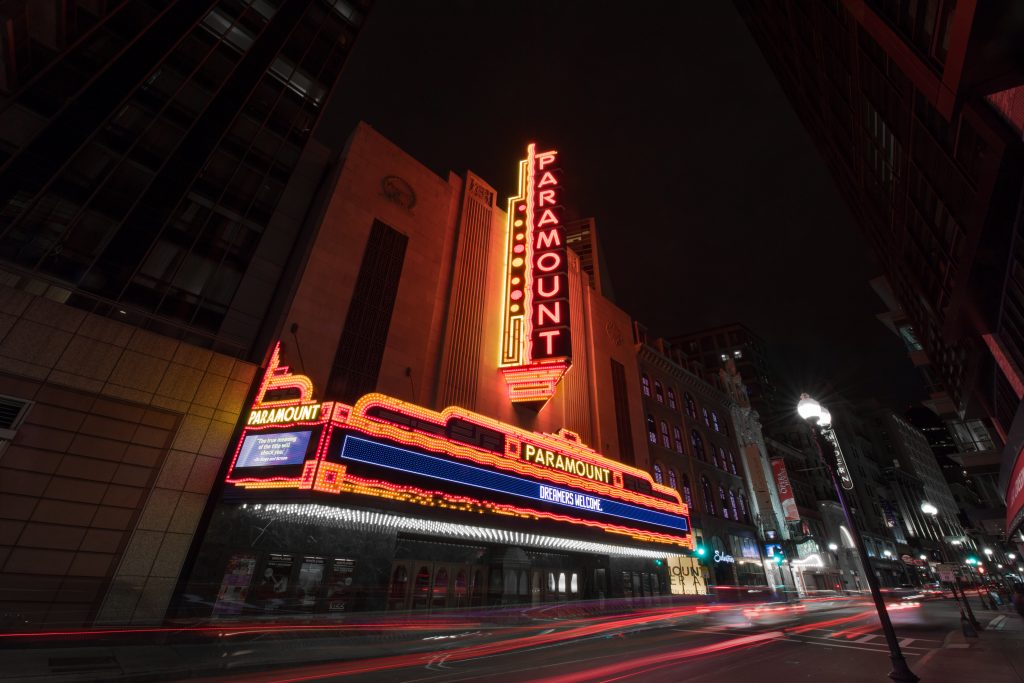 Laura Gallagher Byrne is one of the many successful alumni in the Emerson community. To learn more about Emerson's Theatre Education & Applied Theatre MA/MFA program, be sure to schedule a call with the program's admissions counselor. For more information about how Emerson prepares its graduates for success, check out our other alumni spotlight blogs.