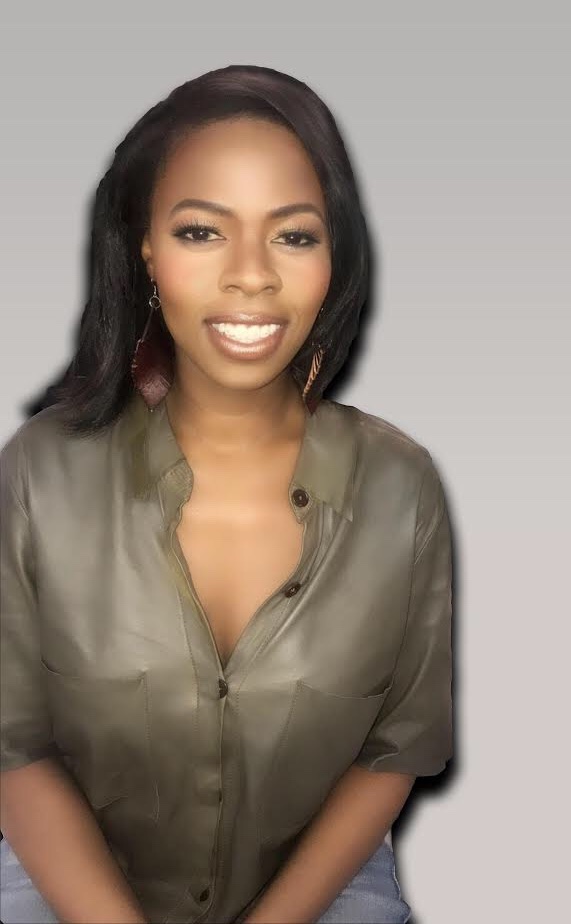 In our Alumni spotlight series, we've been highlighting Emerson alumni and their success stories. This week, we're featuring Emerson alum Georgette Pierre. Georgette is a graduate from Emerson's Integrated Marketing Communication graduate program, now called Strategic Marketing Communication. Read on to hear about Georgette's successes, struggles, and dreams in her professional journey.
Why Integrated Marketing Communication?
Georgette graduated from Norfolk State University in 2006 with a BA in Entrepreneurship. "I wanted to be a businesswoman, but I felt like I needed more," Georgette explains.
As she was researching graduate programs, Georgette recalls Emerson's Integrated Marketing Communication program seemed to be the perfect combination of her interests. "When I stumbled across Emerson, I didn't know what integrated communication was," she says, "but the program stood out to me because it combined mass communication with business, which I hadn't seen before. Emerson just seemed like a really comprehensive program."
While she applied to other graduate programs, Georgette decided on Emerson because of the atmosphere. She explains, "When I visited it had a really quaint feeling. It felt like home right away and was so welcoming. It was the energy and spirit of Emerson that really drew me in."
What was your graduate experience like?
Although Georgette was disappointed not to be accepted to Emerson after her first application, she didn't let that disappointment get in the way of pursuing her dreams. She worked for a year before applying to Emerson again. The second time around, she got accepted and was excited to make the move to Boston.
One of Georgette's favorite parts of studying at Emerson was the community of students in her cohort. "I felt really connected, and that helped me stay inspired to do the work." During her time at Emerson, she also had the space to explore her passion for radio broadcasting through Emerson's WERS radio studio. "I practically lived at E-R-S," she recalls.
How did you get to where you are today?
After graduating from Emerson, Georgette had another obstacle to overcome. "I was ensconced with radio so I had a rude awakening when I left Emerson and couldn't find work. I was also very egoic about it, wanting to land a commercial radio job in New York after leaving college radio in Boston." Instead of letting this derail her professional development, Georgette pivoted and began working in TV production.
Georgette fell in love with TV production because of her passion for storytelling. For a number of years, Georgette worked her way up in the industry, working as a Writer for MTV, Production Assistant and Production Coordinator at VH1, and eventually a Production Manager at Nickelodeon, where she won an Emmy for her work.
After such success in the corporate TV industry, Georgette decided to transition into freelance work, producing her own projects. "I wanted to tell Black stories, especially about my nuanced experience as a Black woman," she explains. Some of Georgette's projects include her Black + Nuanced podcast, her first interview series, #DearGeorgette, and After Dark with Georgette Pierre, her most recent interview series.
In 2020, while she was working for a publishing company as a Development Producer, Georgette realized that she wanted to re-enter the TV industry focusing on content creation. "That experience made me realize that I need to get back into TV but also keep some flexibility in my schedule to work on the projects I'm passionate about," she adds.
Today, Georgette is back at Paramount working as a Production Coordinator for their branded content arm, Paramount Brand Studio. A similar position to what she was doing 10 years ago, Georgette's current role is a transitional position. While at Paramount, she plans to build some more connections in the industry and bring in the income she needs to continue creating her own art.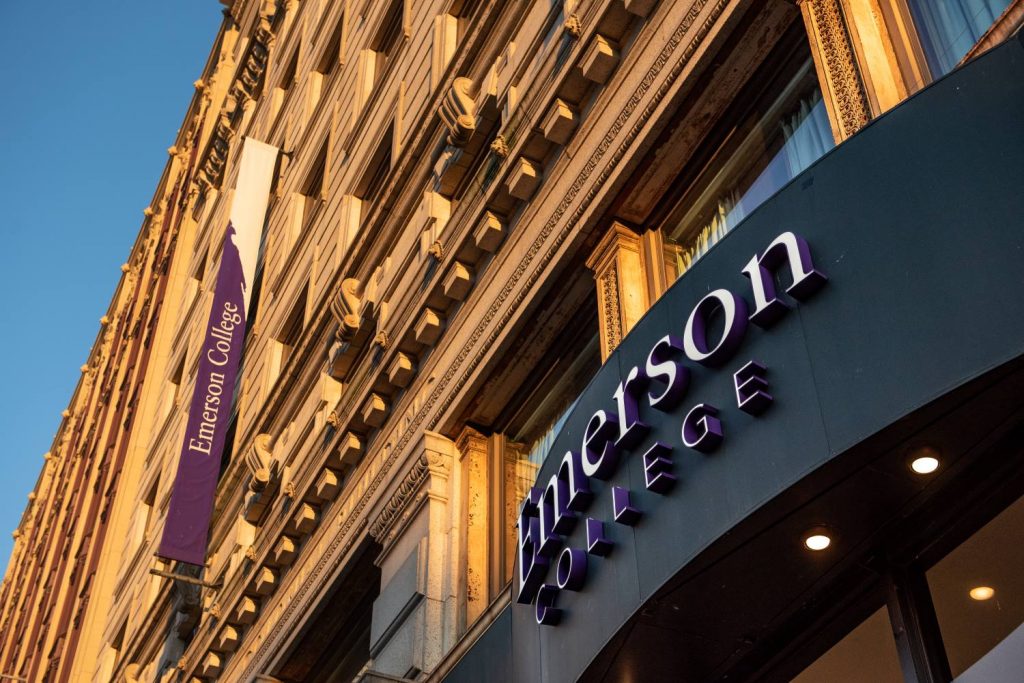 Do you still feel connected to Emerson?
"I really do feel connected to Emerson still. That doesn't go away." As an Emerson alum, Georgette has access to Emerson's vast professional network. She mentions the extensive network of Emersonians in the film and television industry, as well as the opportunities available through Emerge, Emerson's professional networking platform. She adds that being from Emerson makes it a bit easier to get into professional spaces. "If one person can't help, they'll point you to someone else who might have a connection to get you in somewhere."
This connection to the school is not one-sided, either. In January 2022, Emerson's Making it Big in 30 Minutes podcast asked Georgette to be a host for the show. As the former host, Georgette interviewed a new Emerson alum each episode, hearing about their success stories and challenges along the way. She remembers when she received the request to be a host, she felt seen and valued within the Emerson community.
Do you have any advice for prospective students?
"Don't be in a rush, and fully immerse yourself in what your program has to offer." Georgette says she wishes she had been more involved with graduate student organizations while at Emerson. While she built a fulfilling community of peers in graduate school, Georgette wishes she had known about clubs like EBONI, Emerson's organization dedicated to supporting students of African descent. She advises potential students, "Find ways to plug in with as many communities as possible because you don't know where those connections will lead you."
With a solid foundation in the Emerson community and many great professional experiences under her belt, Georgette is excited to see where the future takes her. To keep up with Georgette and her work, be sure to check out her website and follow her on Instagram and Twitter.
For more information about Emerson's Strategic Marketing Communication program, schedule a call with an admissions counselor today. If you're curious about other Emerson alum success stories, visit our Alumni blog series!