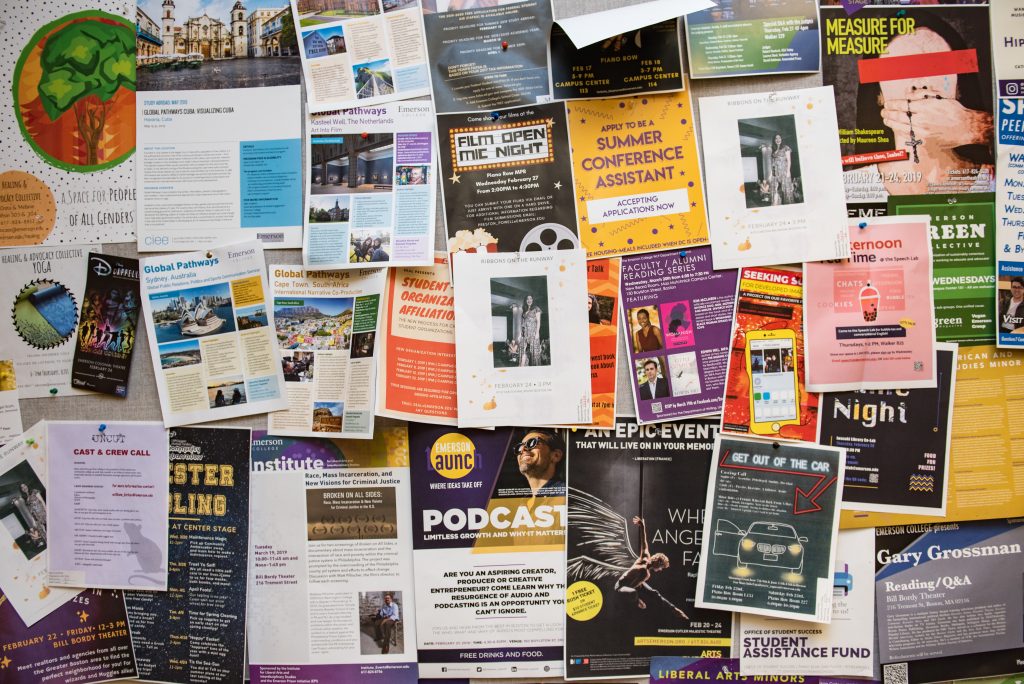 One of the most exciting things about grad school is the customizability of your experience. Even within a single program, there are endless options for you to pursue exactly the niche you're looking for. Whatever your post-graduation goals might be, strengthen your in-class learning with extracurriculars like internships, volunteer organizations, or any number of other professional experiences.
Of course, it helps to have a little bit of know-how before jumping into a new field, especially as a grad student. Take a class or two in the industry you're interested in before looking to gain hands-on experience. Meet with an advisor, program director, or even a professor who works in the field to get an idea of what might be the best path for both your goals and a cumulative learning experience.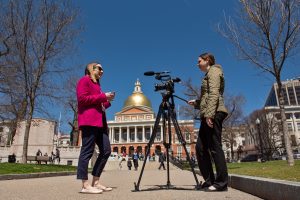 The best time to take on an internship, as with most things in grad school, depends on your program and your goals. For example: Emerson's Journalism MA students are required to finish out their program with an internship, while the Public Relations MA allows working professionals to receive credit for their current experience, as well as the flexibility of online or evening classes to better accommodate nine-to-five professional opportunities.
In fact, almost all of Emerson's grad programs offer multiple credit opportunities for professional internships at any time, so there's really no wrong answer to when you should take on an internship. The biggest factor you should consider is how you'll balance your time between classes, homework, and an internship, not to mention any other employment, volunteering, or personal responsibilities you may already have.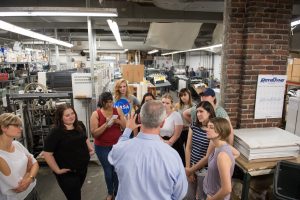 For many students, this is what makes the summer months the most ideal time to pursue professional experience, whether it's a paid position or for academic credit. It's important to note, however, that an internship must offer you either academic credit or minimum wage compensation, unless you are specifically designated as a volunteer or "trainee." You'll also need to coordinate your internship credits with your school. Typically this includes submitting an internship proposal for approval before the internship/semester begins, so bear that in mind when creating a timeline for your applications.
At the end of the day, or even the end of your degree, extracurriculars are just that – extra! – don't feel pressured to take on more than you're able to, or something you know you won't be interested in. Now is not the time to worry about padding your resume with dozens of experiences you don't enjoy or learn much from, because chances are, they won't magically lead you to your dream job. Instead, focus on completing one or two really valuable internships or professional opportunities during your time in grad school that will actually better prepare you for the specific field you're entering.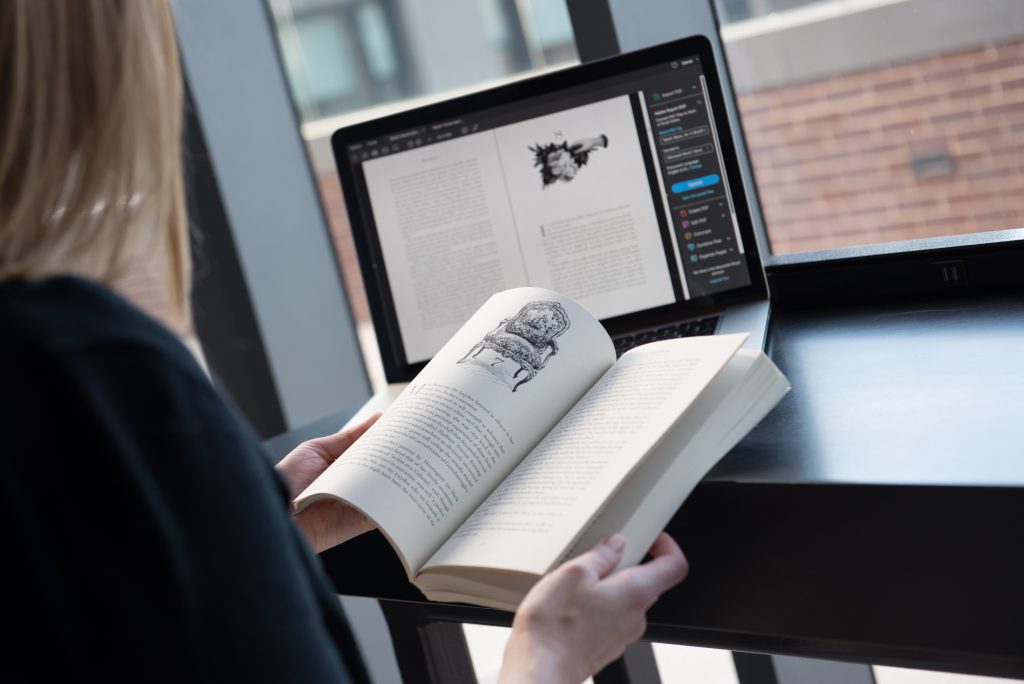 Internships are also a great way to explore post-grad opportunities and gain real-world experience. Most school's Career Development Centers offer a range of experiential learning opportunities that they may be able to help you in pursuing. You can also set up a profile on Handshake, a platform designed specifically to connect you with employers who are interested in hiring current students with a variety of experience levels.
Emerson students should also take a look at the resources available on Careerbuzz: your one-stop-shop for all things career-oriented at Emerson. Once you create your Handshake profile, you can also access Emerson's list of featured internships, updated regularly with opportunities from companies and orgs that fit well with our grad programs. You can also keep up with any upcoming career-related events on Handshake, like virtual career cafés, internship-preparedness workshops, or employer-specific opportunities. And of course, the staff at our Career Development Center is always happy to answer your questions. Email their office directly, or set up an appointment with one of our career counselors via Handshake.