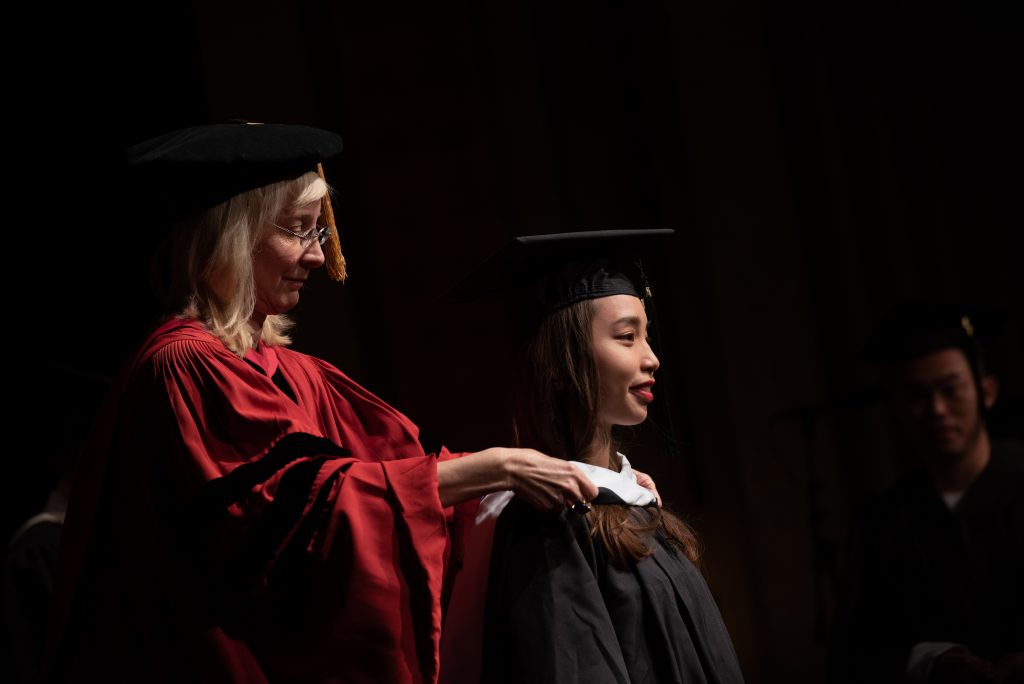 Whether you're a new college grad, transitioning to a new field, or simply looking to land one last credential, grad school is often marketed as the best next step in furthering your professional career. According to a 2013 Pew Research study, 69% of workers with a master's degree report being "very satisfied" with their job, compared to 55% of college graduates, and just 40% of non-graduates. So, is grad school worth it?
We'll explore some of the reasons behind those post-grad numbers, but it's important to keep in mind that while job satisfaction, potential earnings, and even debt are helpful metrics when considering the value of grad school, they aren't the only (or even most significant!) ones. Earning your "return on investment" in grad school is about your goals for attending, and what type of career (and program) you're interested in pursuing.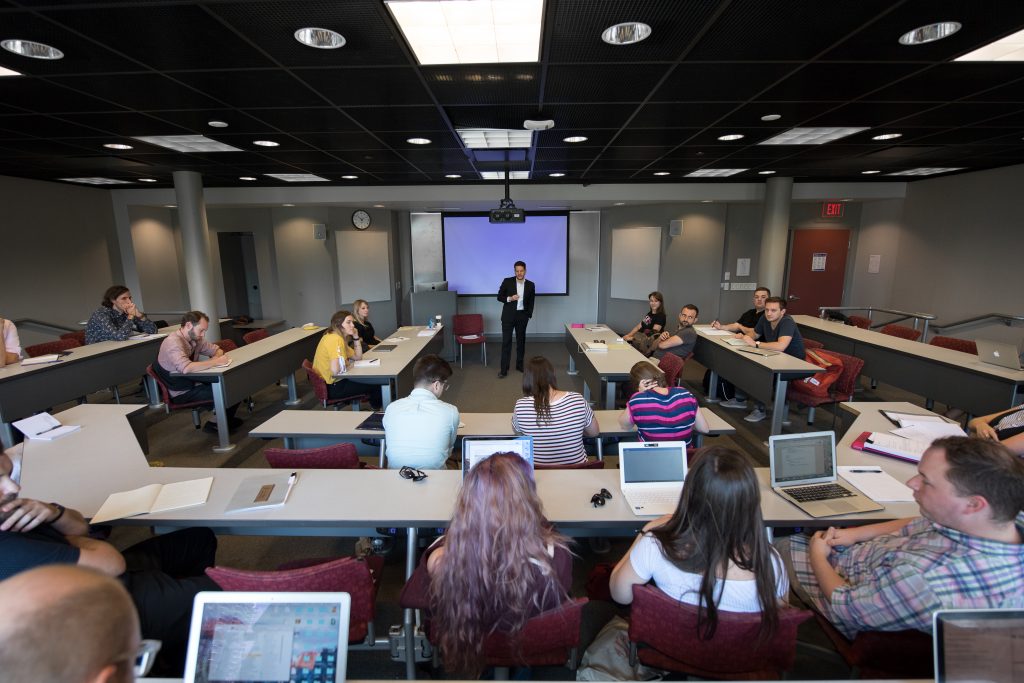 During undergrad, you're required to take a lot of prerequisite courses outside of your interests or major. Most of your knowledge is gained in the classroom, where you're "downloading" information from the instructor. In grad school, you'll still be learning in the classroom, but classes are tightly focused within your field of study, and much of your time outside class is dedicated to participating in or creating your own contributions to the field. Your undergrad is a great time to explore your potential interests, whereas grad school is the time to dig deep.
You've done your time as an undergrad and you're confident about your career path or industry. But how can you be certain the time and money you're about to devote to grad school will be worth it? Let's look at some of those metrics: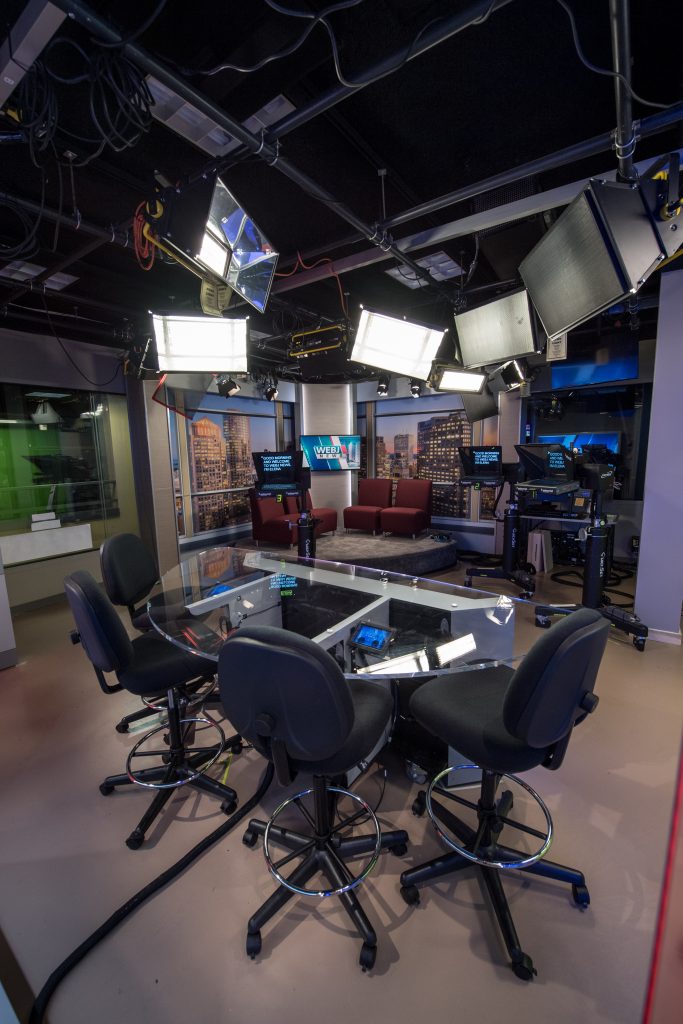 Employment Rates & Job Satisfaction
Out of 171 respondents to Emerson's Career Development Center survey, 74% of the class of 2020 graduate students stated that they were satisfied with their current employment status and position – a bit higher than the 69% of satisfied graduates from Pew Research's 2013 national study – with 68% reporting that they were employed immediately after graduation, close to the overall 71% employment rate of those with advanced degrees, according to the Bureau of Labor Statistics' (BLS) 2021 data.
Higher job satisfaction could also be the result of increased job security for those with advanced degrees. BLS reports a 2.4% unemployment rate for those with an advanced degree (higher than a bachelor's). Compare that to the 3.5% unemployment rate for those with only a bachelor's degree. A study from 2010 speculated the impact of higher education on overall happiness. The study also cited a strong 0.68 correlation between "human capital," (the share of the population with a bachelor's degree or higher) and happiness.
Prospective Earnings Post Grad School 
Overall earnings for those with a graduate degree are also higher. BLS reports an annual salary around $88K for those with a master's degree. Compare that to approximately $75K for those with a bachelor's. 
Debt & Financial Aid
Your earnings may be in your favor, but consider the cost of attending grad school, and any earnings you may be forfeiting if you don't work while you're enrolled. Many students take out loans, 60% of master's students in 2016 had federal student loan debt, with an average loan balance of $66K. In many cases, students are coming to grad programs with loans from their undergrad institutions already in tow, compounding the cost. Of those grad students with federal loans in 2016, 78% also have undergrad debt.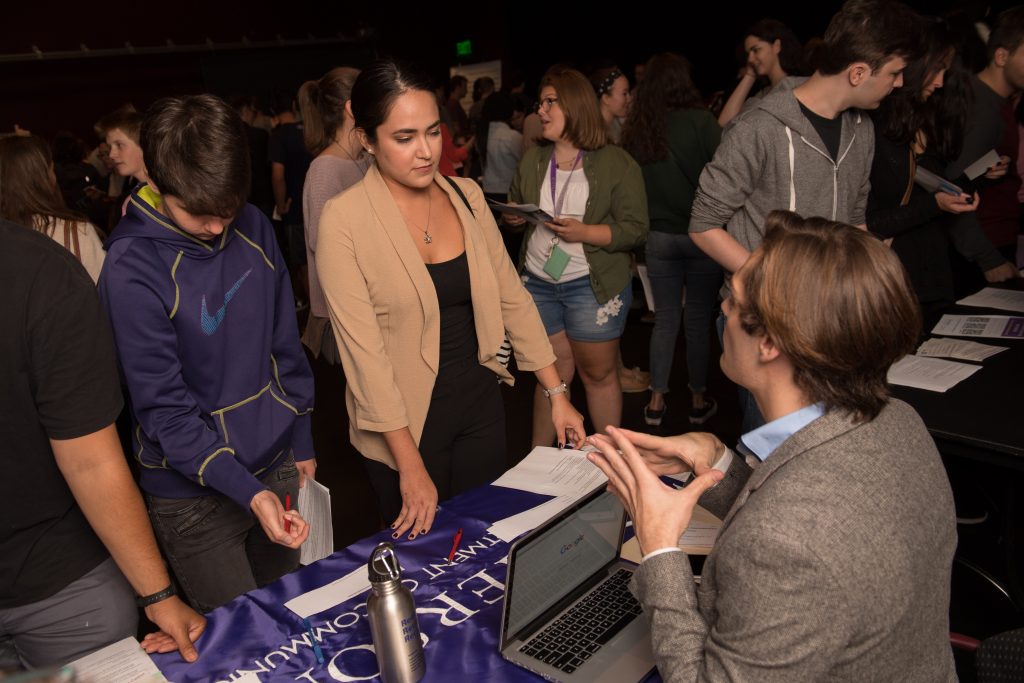 But don't panic just yet – borrowing lump sums isn't your only option for paying for grad school. According to the National Center for Education Statistics, 58% of grad students receive some form of financial aid from their institution, while 26% receive grants averaging $10,400 per student, and 3% of grad students get assistantships or another type of fellowship that contributes to their cost of attendance, all of which they're eligible to receive simply by filling out the FAFSA, or Free Application for Federal Student Aid.
Aside from scholarships, grants, and other aid, there's always the option to find a program that allows you to complete your degree while working, too. Before you decide to make the leap, check with your current employer about the potential for funding opportunities. Some companies (and even public sector jobs) will cover the cost of your education as long as you're able to complete it while working. 
Extracurricular Opportunities & Connections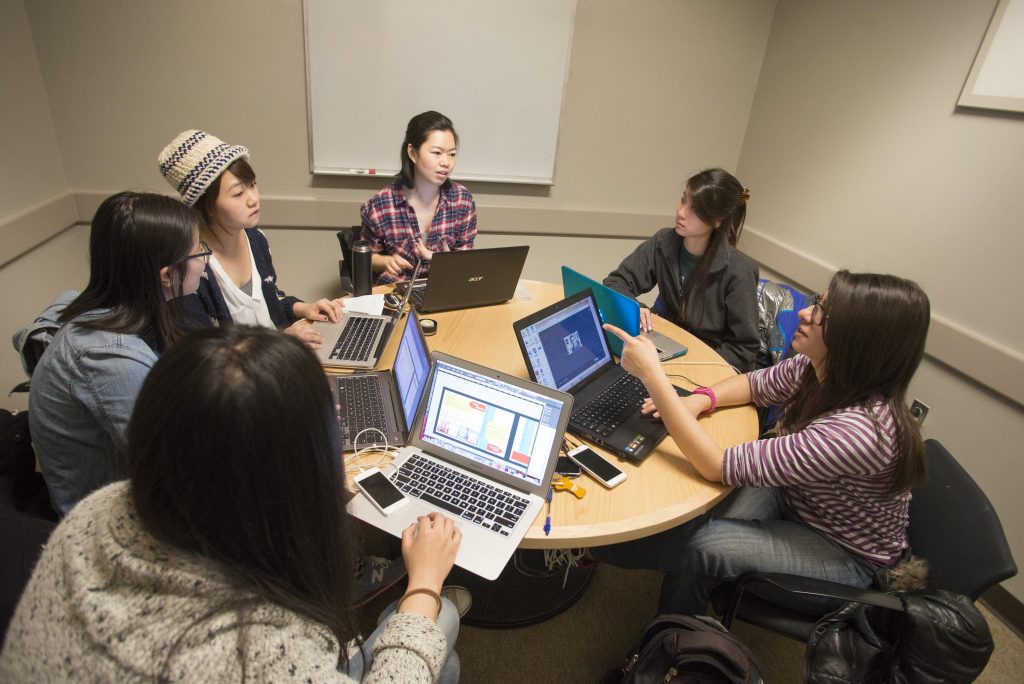 One of the biggest benefits of grad school is the network of peers, professionals, and professors you'll have access to. In addition to their work with Emerson's exceptional faculty and staff, 6 out of 10 Class of 2020 Emerson grad students completed an internship, and on average they completed 2 internships during their time at Emerson.
Your connections stick with you, even after grad school. Emerson's graduating class of 2020 reported 43% found employment via networking and 26% were employed through referrals. When you're looking to break into an industry, who you know can be just as important as what you know. Here's where it gets tricky to put a value on the friendships and connections graduate school has to offer. In Grad school, you'll find a community of similarly passionate peers to learn from and share new ideas with.
---
But back to our question: is grad school worth it? Simply put, grad school is all about what you make of it. Grad programs are designed to give students the opportunity to take part in an academic community. Students can work on a specific project independently, relying on professors as mentors and knowledgeable resources, while also having the opportunity to work with peers and professionals in their field. Part of that freedom of exploration is also what makes it a bit nerve-wracking – no one else can do that work for you!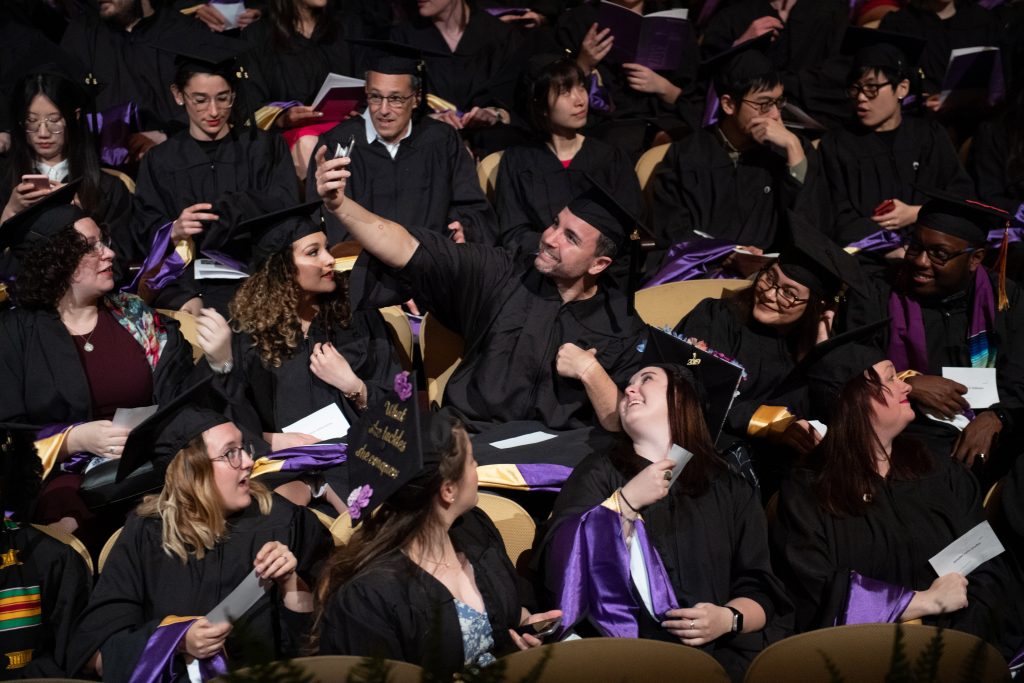 If you're ready to put in the work and excited to take the next step in your academic journey, check out our other post about selecting the right grad program, and definitely peruse Emerson's variety of graduate degree options for master's, master's of fine arts, and certificate programs. Our admissions team is always happy to answer questions about our programs or the application process. Fill out our contact form or schedule a call to get in touch!