Grad school is more than the classes offered. When you're making the big decision where to attend graduate school, you also consider things like student organizations, research opportunities, and campus atmosphere. One of the great things about Emerson is our variety of grad student organizations. Today, we want to highlight three clubs that make grad life at Emerson even better.
Club 1: International Graduate Student Organization
The International Graduate Student Organization (IGSO) is one of the many great clubs at Emerson. Established in 2012, the goal of IGSO is to provide a space where international graduate students can find connection and community.
I talked to the organization's current president, Kate Dubovikova, about IGSO. Kate herself is an international student and recalls that the first event she attended at Emerson was an IGSO picnic. Meeting people at IGSO helped Kate feel more at home in Boston and find people who understood her experience as an international student. Kate's positive experience within the organization inspired her to become a leader in IGSO.
IGSO hosts monthly events for students to connect. This semester, they've hosted a welcome picnic with the Office of International Student Affairs (OISA) and a bowling night. These events are always fun and open to all Emerson grad students–not just international. In fact, Kate encourages non-international students to attend events so they can learn more about the international experience.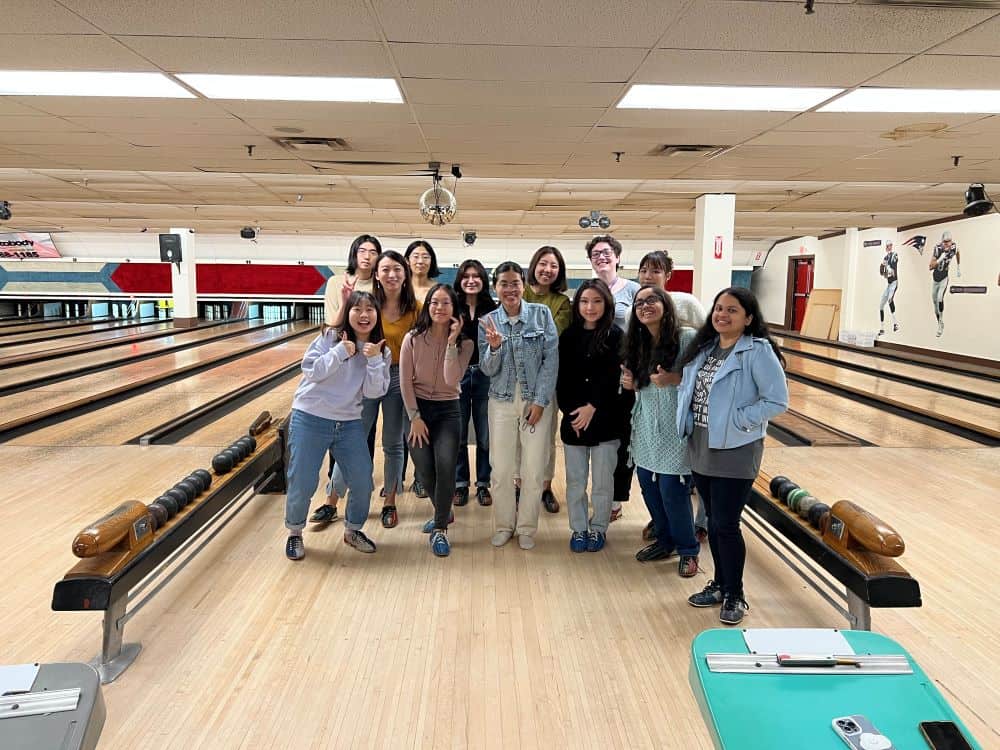 For more information about IGSO, be sure to follow them on Instagram and keep an eye out for their events!
Club 2: BLLING-Emerson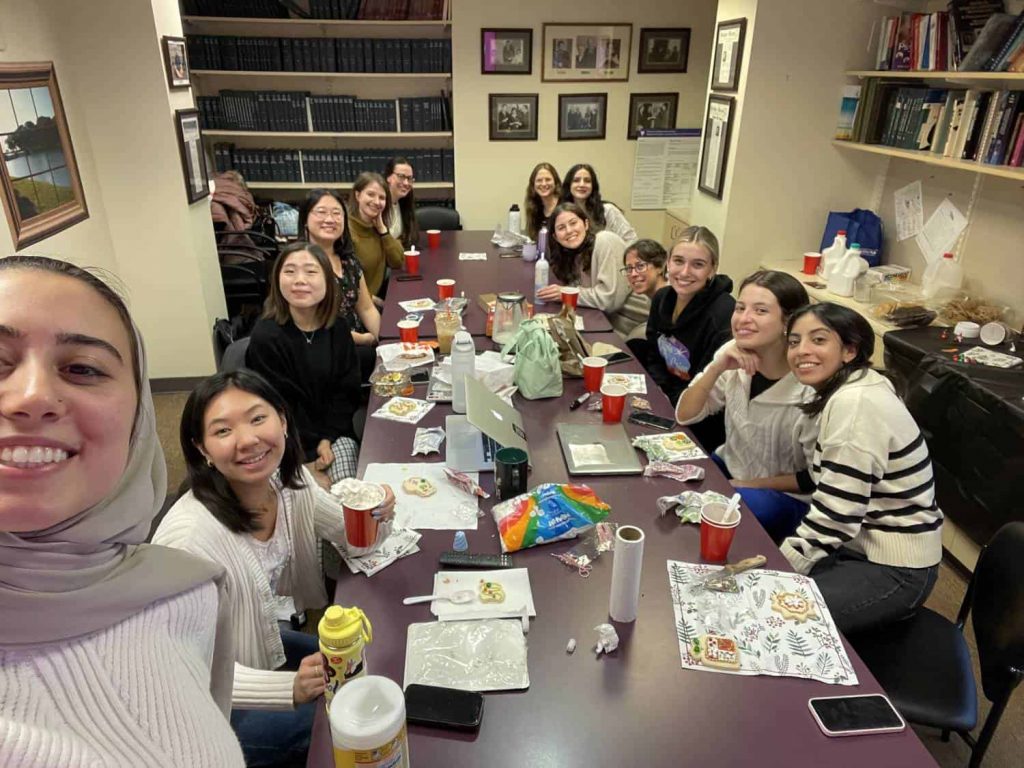 The Bilingual Language and Literacy Investigative and Networking Group (BLLING) is a club within the Communication Sciences and Disorders department at Emerson. The organization was founded in 2012 by Maria Rosa Brea-Spahn at the University of South Florida. Through her professional connection with Brea-Spahn, Emerson's associate professor Robin Danzak helped bring BLLING to Emerson's Communication Disorders program in 2019.
I spoke with Alisha Lai, the club's Vice President, and Lamyaa Hussein, club Secretary, about BLLING at Emerson. Alisha and Lamyaa are second year students in Emerson's Communication Disorders (CD) graduate program, and they explained that BLLING is a space to increase awareness and research around bilingualism in the field of communication disorders. While the club is open to all CD students, it's a great space for bilingual CD students to find community.
Currently, the club tries to host two to three events per semester, with a balance of social and academic events. This semester, BLLING hosted Mariam Abdelaziz, an Assistant Professor at NC Central University. Abdelaziz spoke about her professional experience as a bilingual school-based speech pathologist. For their social events, BLLING hosted an ice cream social and a hot chocolate social for CD students to come and relax.
Alisha and Lamyaa are excited that BLLING is planning to visit local high schools with high bilingual populations. Hopefully beginning in the spring 2023 semester, these school visits will increase awareness of speech-language pathology and hopefully inspire more bilingual students to consider the field.
BLLING is open to any Communication Disorders student at Emerson, including undergraduate students and students who aren't bilingual. To keep up with BLLING, be sure to follow them on Instagram and EmConnect. To become a member, either email BLLING or send them a direct message on Instagram!
Club 3: Redivider Magazine
Our last spotlight goes to Redivider Magazine, Emerson's national literary magazine. Staffed and led by Emerson graduate students, Redivider publishes literary fiction, poetry, nonfiction, and graphic narratives twice a year. They accept work from anyone and everyone, as long as they aren't currently an Emerson student.
I talked with Christopher Wilson, the Managing Editor of Redivider and incoming Editor in Chief, about the magazine. One of the things Christopher is most excited about for Redivider is their return to print issues. In the 2017-18 school year, the magazine switched to an entirely online publication, and the organization is working to reintroduce print issues in fall 2023. This means students working with Redivider get great hands-on experience with publishing a traditional literary magazine, which is a perfect experience to put on your resume.
Another goal of the magazine is to bring back professional development events, such as sending staff members to AWP, the main event for writers and publishers in the U.S. The magazine is also hoping to reinstate regular staff gatherings, where members of the magazine can socialize and make professional connections. Networking is essential in Writing and Publishing fields, and Redivider's social events are great opportunities for students to build their professional connections.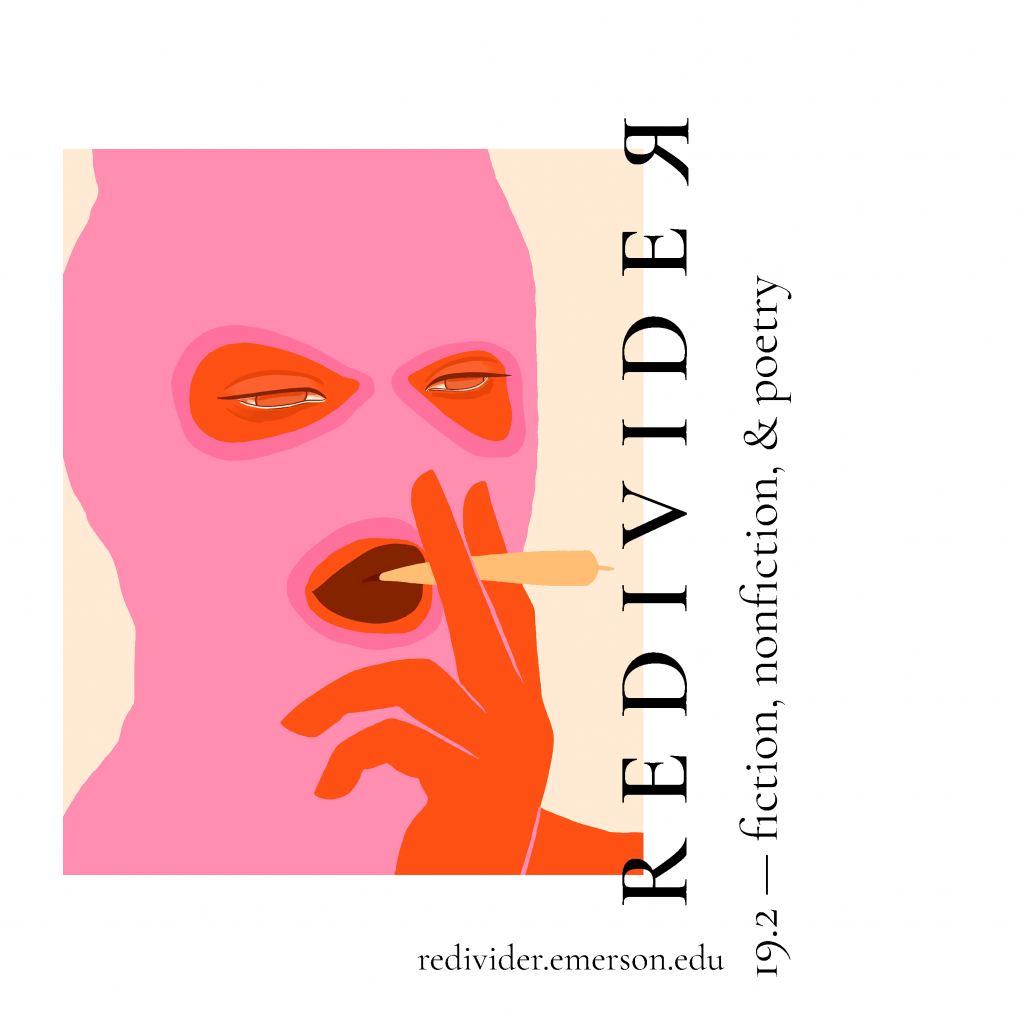 If you are interested in keeping up with Redivider, check out their website. To learn more about working for Redivider, you can email them at redivider@emerson.edu.
Of course, these three clubs are not the only graduate student organizations offered through Emerson. We hope this blog gives you a taste of the unique and diverse set of organizations our students lead. If you're looking for a graduate school with lots of opportunity for student involvement, Emerson is the place for you!