Moving, whether it's across the country or just a few minutes away, can be a really daunting process. Throw in the added factor of starting your graduate degree, or returning to school after many years, and it can quickly become overwhelming. Luckily, those of us who have done it ourselves can offer a few tips to help you get a hand on the many moving parts of making the move to Boston!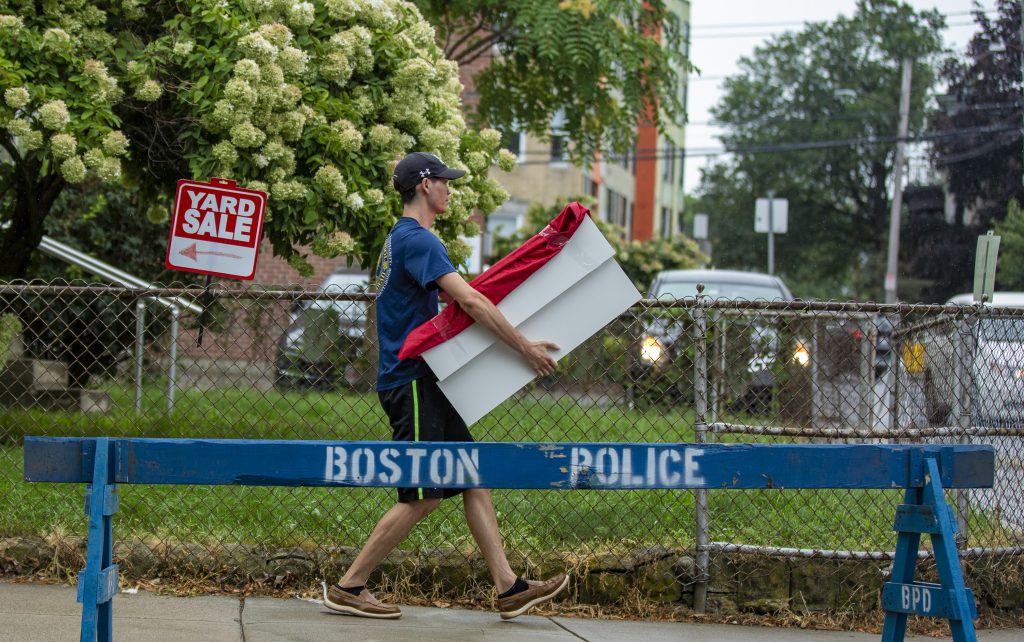 When to Start Looking
It's almost never too early to start looking into the housing/rental market as you consider the different programs or schools you want to apply to. That way, you'll have some time to get acquainted with the regional market and what's realistic to expect within your budget, location, and timing of the move.
Ideally, you'll receive your notice of acceptance into a grad program with plenty of time to consider all the logistics of moving – usually sometime in late March or early April if you're starting in the fall semester. As soon as you put down your tuition deposit, it's time to really start looking! Boston is known for its concentration of great universities, so it's a very heavily student-populated city. This means that many leases tend to open up for new tenants to move in around August-September, but it also makes the rental market incredibly competitive, especially as you get closer to the end of the summer.
For that reason, and to avoid moving on Boston's busiest move-in weekend (more on that below!), it's probably best to secure your lease sometime in May or June, with a move-in date at least a week before classes begin. That way you will have plenty of time to coordinate the details of moving in before you need to worry about your school work – especially if you're going to be juggling full- or part-time work, too!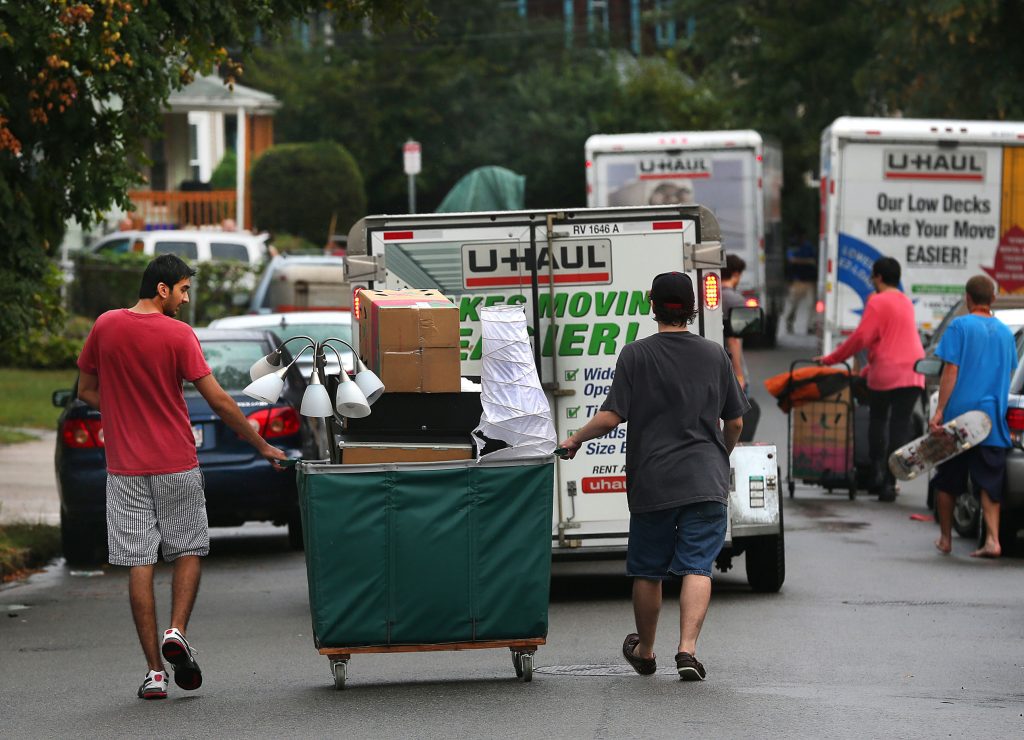 What to Look For
For many students, the move to grad school has a few more considerations than the move to undergrad. You may be moving farther away, with family in tow, or starting over in a new field, while also trying to support yourself in a new environment. For some, the adjustment to city life (and prices) can be tough, so you want to be honest with yourself about what you need, versus what you want, from your living situation.
Consider first any hard limitations you might have, like how much money you can spend and when you can actually move in. Those will be the two major limiting factors on the rental units that are available to you. Keep in mind that Boston's rental market can have a lot of up-front costs. As someone who made the move from a relatively inexpensive and easy-to-rent area of the Midwest, it was a little shocking to learn that between broker's fees, security deposits, and landlords requiring first and last months' rent, the initial cost of moving to Boston can be several times the monthly rent.
All that said, there are certainly landlords who are willing to negotiate on some of these costs or waive certain requirements based on your application, which includes information like your credit score and rental history. You can always look for units that don't require a deposit, or where the landlord is willing to accept only the first month's rent rather than first and last. Beware though, if the price sounds too good to be true, it probably is! Rental scams are an unfortunate reality of many online rental listing sites, so keep an eye out for signs that a listing is fake.
Where to Look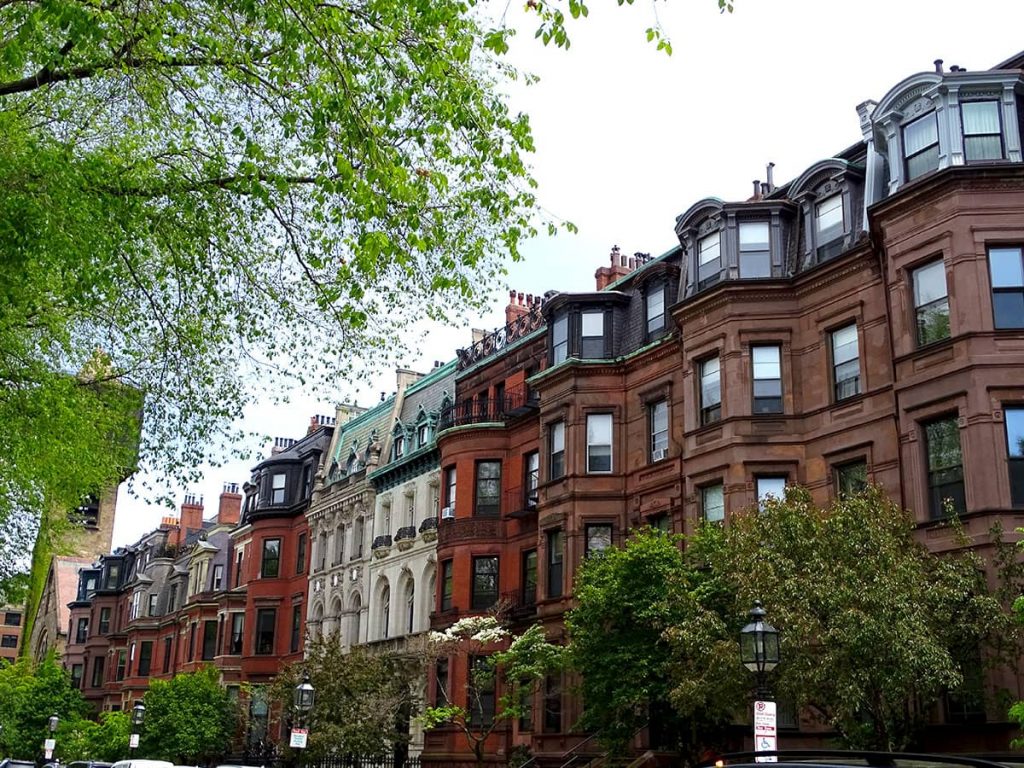 Aside from the financial considerations of moving to Boston, you'll want to think about any other day-to-day logistics that come into play. Think about where you'll need to be: Are you commuting to work and then school? Will you have a car, or rely on public transportation? Are you willing to sacrifice the square footage of the suburbs for the convenience of the city? If so, how far are you willing to walk, and what kind of access will you have to the MBTA? If not, do you plan to take the Commuter Line into the city, or find parking near Boston Common? Of course, all of these elements have varying costs associated with them, but it will be easier to compare between neighborhoods once you've narrowed your search by the rentals that are available to you, rather than starting with a neighborhood in mind.
An insider tip after a year of living in the city: Boston feels much bigger than it is! If you're worried about the cost of the MBTA subway (known locally as "the T") or bus fares, you should know that in the city center, anywhere within a two to three-three stop radius is usually no farther than a fifteen-minute walk. And while there's nothing better than taking in the city on a beautiful day as you walk to Emerson's campus through the Boston Common, it is pretty cold for several months of the year, so living close to a bus or T station is likely in your best interests.
If you're looking for somewhere commutable from outside the city (where rent can be a bit lower), you'll want to stick close to the commuter rail routes, though you may still need to drive or walk to the station. The T's Green Line, Red Line, and Orange Line all converge within a five-minute walk of Emerson's campus, so you can't go wrong living in any nearby neighborhood. Though, as a regular Green Line rider, I will say that the Orange and Red lines tend to make up for what they lack in historical value with slightly more reliability and speed.
To learn more about where many of our grad students live, check out our "Where to Live in Boston" series, featuring popular neighborhoods like Allston, Jamaica Plain, and Somerville.
Finding Housing Help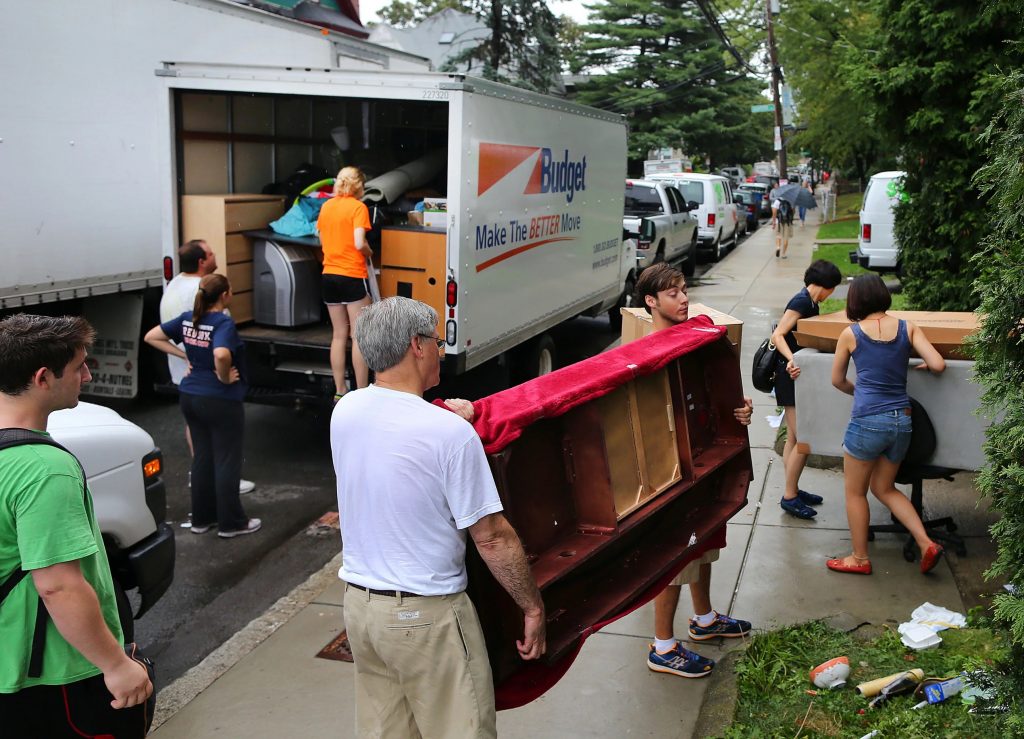 If you're looking for an apartment on your own, you're probably already familiar with popular online platforms like Zillow or Apartments.com. These are great places to start, but, as mentioned earlier, it's always a good idea to verify that the listing is legitimate before you give anyone your personal information, sign a lease, or pay a deposit. You can check that the listing matches the actual licensing of a property here, or use this database to make sure that a realtor's license is valid before you decide to work with them.
Though it will cost you added money in fees, working with a broker or real estate agent is probably the easiest way to find a unit that meets your needs, is in your budget, and isn't a scam. Not only will they be able to find apartments and schedule showings on your behalf, they can also help you navigate the application process, credit check, and leasing paperwork. In Boston, it's very common for landlords to work with their own brokerage service, so even if you find an apartment on your own, you may be asked to pay a brokerage fee to the agency that manages the apartment's leasing, without having really benefited from their service. All the more reason to find your own broker who can advocate for your needs!
If you're an incoming grad student at Emerson, Off Campus Student Services has a great online portal with a variety of resources to help you find an apartment, roommates, or even list your own apartment when the time comes. There are also several Facebook groups (like this one) for those looking for roommates or housing in specific neighborhoods.
Making the Move!
Regardless of when or where you move, you'll need to determine the timing of a few things about your move several weeks in advance, like picking up your keys from the rental agency, whether you or the landlord is responsible for any pre-arrival cleaning, and where you'll park your moving truck or van.
Again, a large part of Boston's rental market revolves around an academic calendar. Referred to as "Allston Christmas" by locals (whose sidewalks are left lined with discarded furniture), the last weekend of August/first day of September is known as the city's biggest move-in day of the year, which often leads to a number of unfortunate setbacks for everyone (just Google "Storrowing" for an idea of the traffic jam you might encounter). To avoid getting caught up in the city-wide pandemonium, I would recommend scheduling your move sometime early or mid-August at the latest, especially if you're an incoming Emerson student. Graduate orientation and classes typically begin the last week of August, and speaking from experience, the last thing you'll want to be doing that weekend is moving.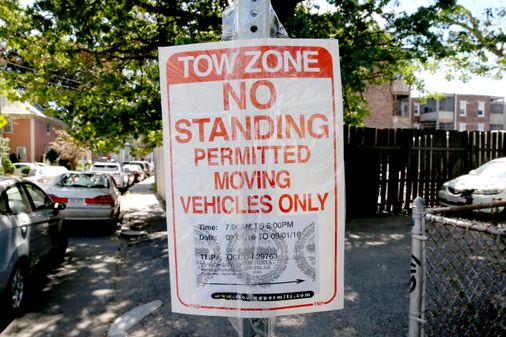 To ensure that you have parking near your building on the day of, you'll also want to check online with the city you're moving to (Boston and Cambridge have varying rules!) to see if there are any existing street occupancy permits, and if not, purchase your own. While these parking permits are not required, it's worth the $50 to guarantee that you won't have to drag your sofa half a mile – the flights of stairs and tight corners you're likely to face in these old buildings will be challenging enough!
Daunting though it may seem, moving to Boston and starting your graduate degree is a really exciting time! Emerson's Off Campus Student Services has several resources – beyond just apartment listings – to help make your move as smooth as possible. You can also check out these tips from the City of Boston for links to more information about parking, where to donate discarded furniture, and other useful contacts to help with your moving process. We look forward to welcoming you home to Boston!