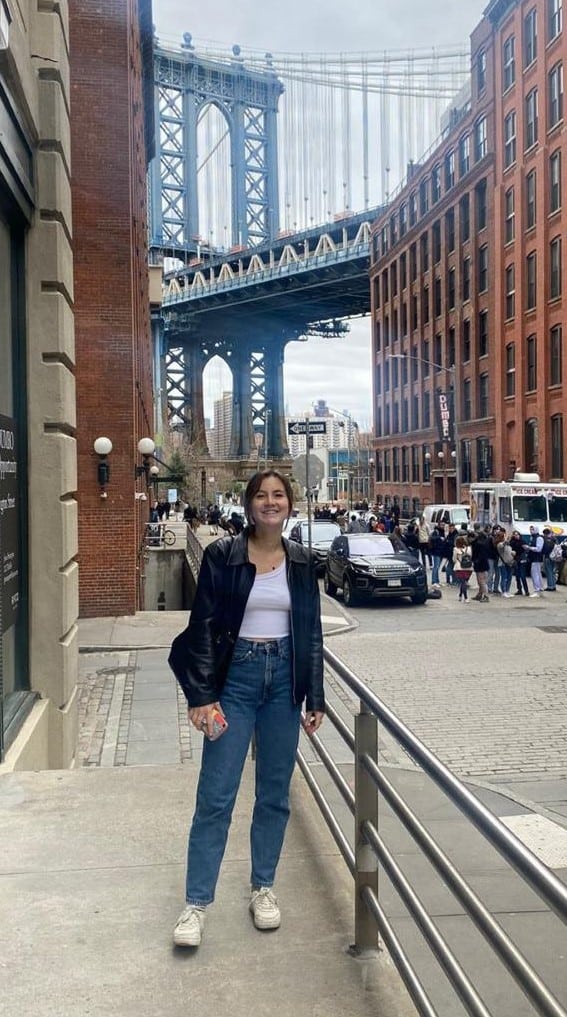 If you are researching Journalism masters programs, you've probably started looking into course offerings, school locations, and tuition. If all of the technical details about graduate school are making your head swim, you've come to the right spot. Today we are interviewing Stephanie Iancu, a current student in Emerson's Journalism (MA) graduate program, so you can get a more personal feel for the program.
Why Emerson?
"I was accepted to a number of journalism masters programs, but Emerson really stood out," Stephanie explains.
One thing that drew Stephanie was the program's small cohort size. Stephanie is from Switzerland, where she studied International Relations at the University of Geneva. While she enjoyed her college experience, Stephanie notes that her graduating class was large, and her courses mostly took place in packed lecture halls. "I liked that Emerson had small classes where the professors would know my name," she explains.
Stephanie also appreciated the accelerated pace of Emerson's Journalism masters program. Students graduate in 13 months, taking classes year-round. This accelerated course work allows students to enter the field very quickly.
"I especially liked the summer courses," Stephanie adds, "because in Switzerland, there weren't many summer opportunities, and I struggled to get experience during those months." With the summer courses at Emerson, Stephanie builds her professional skills year-round.
Lastly, Stephanie loved Emerson's location. "In terms of location, it doesn't get much better than where Emerson is." Located in the heart of Boston, Emerson's campus is around the corner from award-winning news outlets like the Boston Globe and Boston's local PBS station, giving journalism students great networking opportunities.
What are classes like?
In the Journalism program, students complete two summer semesters of online coursework and two semesters of in-person classes. In December Stephanie finished her first in-person semester at Emerson, where she says classes are a mixture of lecture and workshops.
"For example," Stephanie explains, "Law and Public Policy was mostly lecture-based because it's so theoretical. Visual Storytelling and Reporting and Editing and Web Producing were much more project-based." Stephanie enjoys the balance of course structures and feels she is getting quality, hands-on training.
What does your typical day look like?
Stephanie is currently completing her in-person courses in Boston. During the week, she wakes up around 7:30 a.m. so she can go to class or start work. If she has class, Stephanie will spend the day on campus.
When she doesn't have class, she spends the morning working remotely as an Editorial Assistant to one of her professors, where she does copyediting, proofreading, and public relations work. After work, Stephanie often goes downtown to Emerson's Iwasaki Library, the Boston Public Library, or Emerson's Grad Lounge to work on school projects.
Stephanie tries to end her day around 5 or 6 p.m. so she has time to relax at home or see her friends.
What are your classmates like?
"We have a very diverse group of people, in terms of their interests." From magazine writing to sports photography to documentary making, Stephanie's cohort is filled with people who have different journalistic passions.
This range of interests makes workshops especially helpful for Stephanie. She says that every student has their niche of journalism, and each person's unique perspectives makes their feedback helpful. "Everyone always has something to say; we're always throwing ideas back and forth," she adds.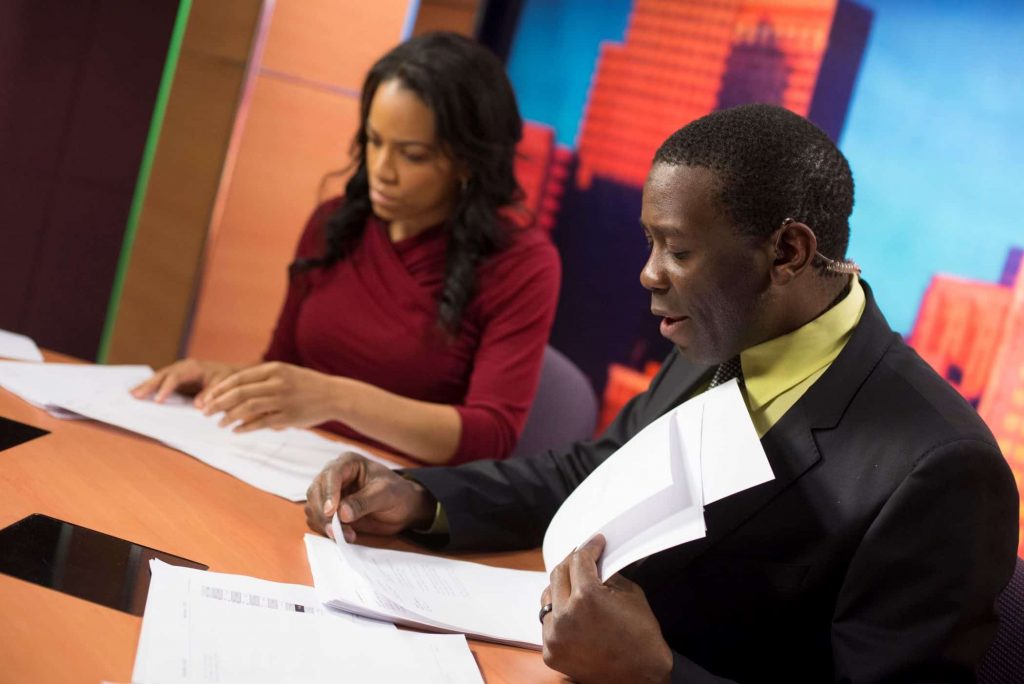 How are the professors?
Stephanie is very impressed with the professors in her program. She finds all of her professors approachable, open to feedback, and flexible.
For example, if an assigned project is not working for students or is too overwhelming with other class work, professors are reasonable about modifying assignments. "That flexibility makes sense," Stephanie adds, "because in real-world journalism you have to be flexible with your projects. Sometimes things don't work, and you have to adjust."
Stephanie also appreciates that professors treat students as professional adults. "A lot of the people in my program are coming in with career experience, and the professors respect that. They know they don't need to hold our hand."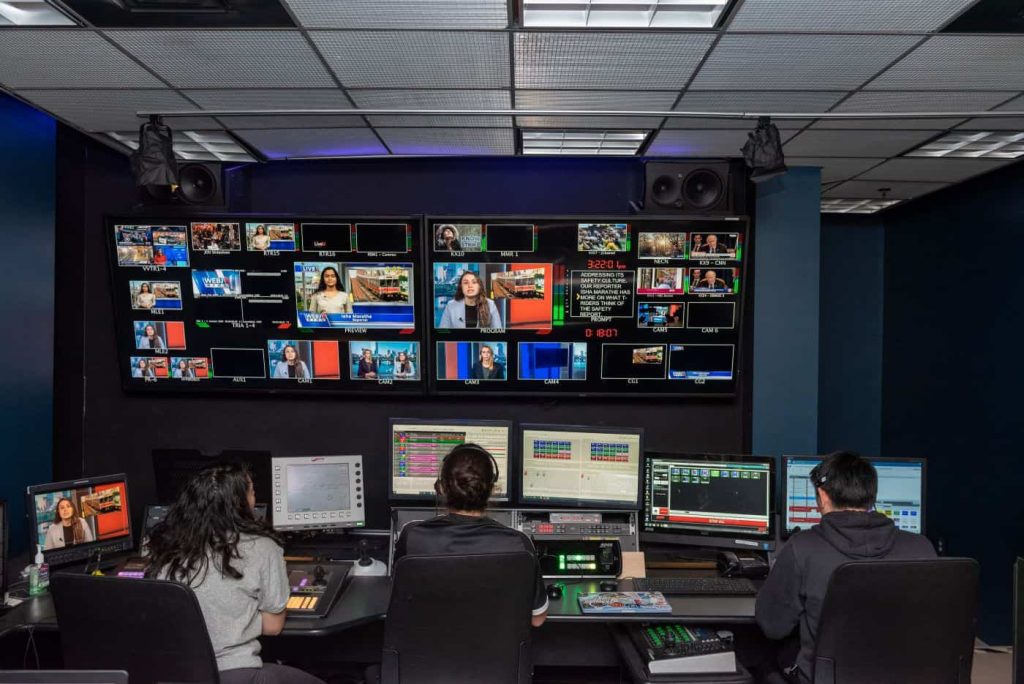 Has the program prepared you for the professional world?
Stephanie feels prepared to enter the field of journalism. She explains, "Just being able to write is no longer enough in journalism. Emerson prepares us by training us in film, editing, podcasting, etc. to make sure we are well-rounded. They make sure we leave here with a complete toolbox."
To help students build these technical skills, Emerson offers many free and discounted resources to students. "We get to use all kinds of professional equipment like cameras and tripods for free. Plus, we get the Adobe Suite for free and other software like website hosting platforms."
The Journalism program also offers students a state-of-the-art newsroom and production center. Here, students train to use industry-grade equipment for every step of production.
What's next?
After graduation, Stephanie hopes to work for a news outlet or magazine for a few years while she builds her portfolio. Within 5 years after graduation, she hopes to be her own boss and work as a full-time freelance journalist. She is most interested in political journalism, social movements, and magazine writing.
Stephanie is excited to continue her education at Emerson and has high hopes for her future in journalism. For more information about Emerson's Journalism masters program, visit our website or contact our Graduate Admissions team.