As finals season approaches, it can start to feel like the student population on campus doubles overnight. Suddenly, every table, desk, and carrel at the library is taken, and you find yourself considering hunkering down in the stacks just to avoid the plethora of distractions at home. Luckily, at Emerson, there are plenty of places to study in peace (though the window seats at the Iwasaki Library are a crowd favorite, if you can snag one!). There are even a few set aside just for grad students or specific grad programs!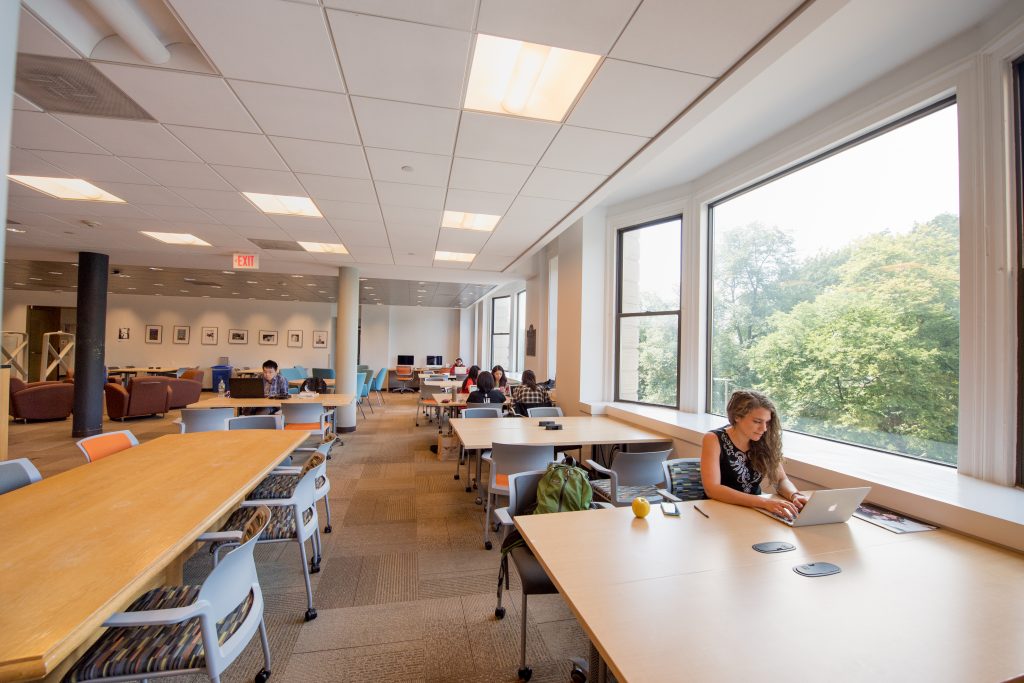 1. Private Study Rooms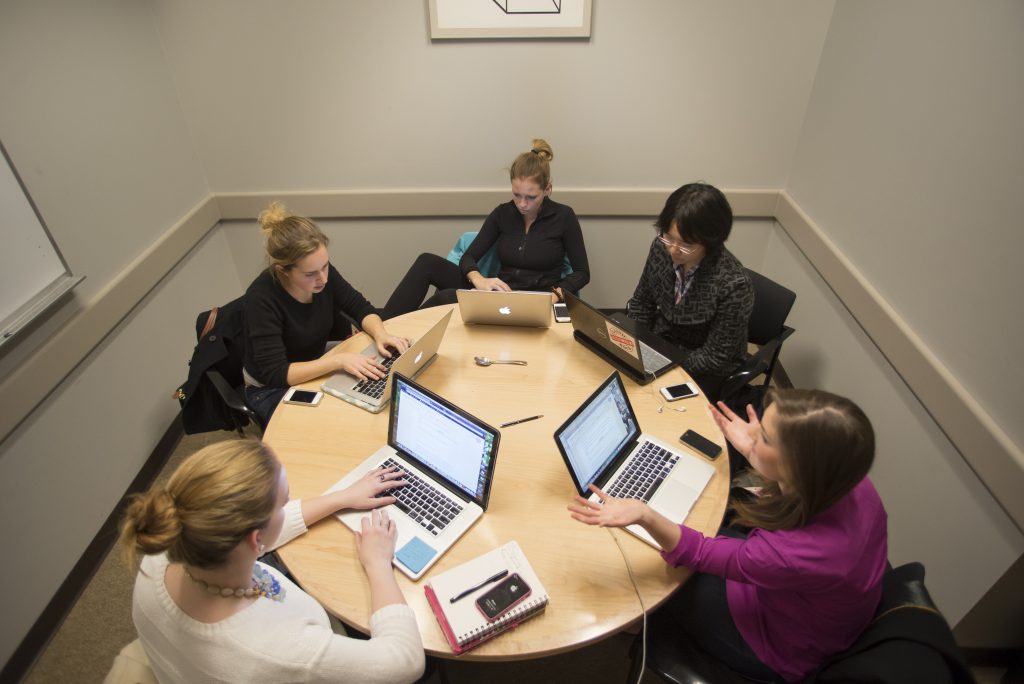 For commuting grad students, it can be frustrating to arrive on campus and find there's no place for you to study. One of the easiest ways to avoid this is by booking a private study room. You can reserve these online via Spacebook, phone, or at the circulation desk in the Iwasaki Library. These rooms are available to reserve all across campus and range from multi-purpose, group meeting spaces to smaller, single-occupancy study rooms.
You can reserve a room up to two weeks in advance, though availability can be limited during the height of finals. Each student is allowed one two-hour reservation per day, so make sure to arrive on time or cancel your reservation before it starts. The room can be re-booked if you're more than fifteen minutes late. Of course, you can always take advantage of unoccupied study rooms, but be prepared to give it up if someone with a reservation arrives.
2. Grad Student Lounges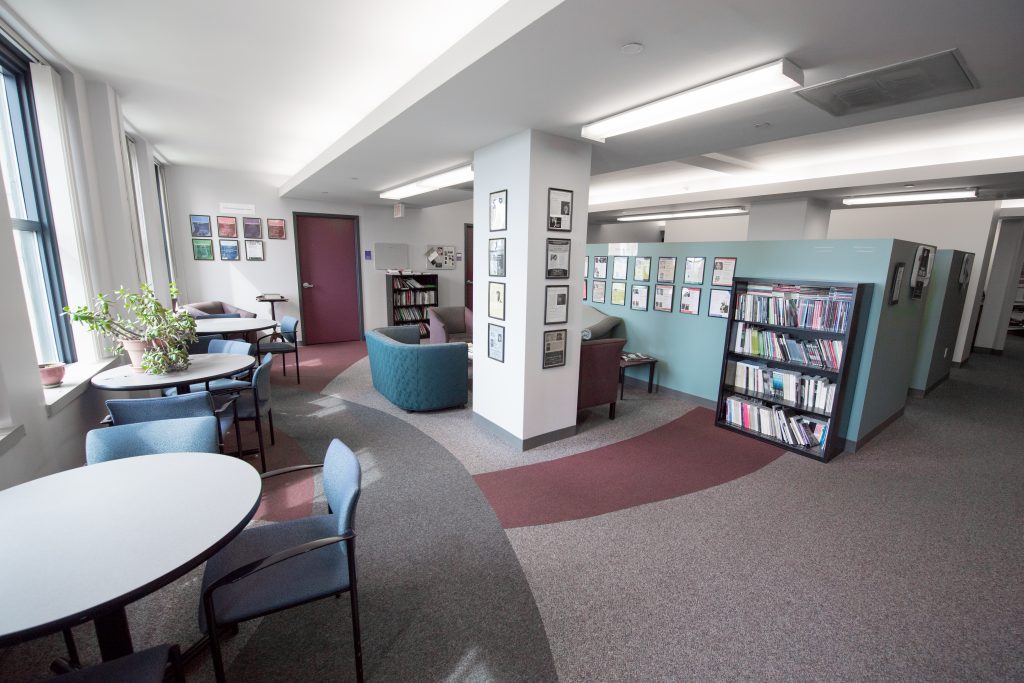 The Ansin Building houses several classrooms and faculty and staff offices. But did you know that it's also home to a lounge/study area specifically for grad students? Once you tap your ID in the lobby, take the elevator (or stairs, if you're looking to get those steps in!) to the twelfth floor. There you'll find tables and chairs along the windows to your left. Personally, I think the view overlooking the Common is one of the best on Emerson's campus.
For students in the Writing, Literature, and Publishing (WLP) programs, there's also a dedicated lounge area on the tenth floor, where the majority of WLP faculty and staff offices are located. In addition to enjoying another great view, you can browse WLP's collection of featured books and publications by faculty and fellow Emersonians if you find yourself in need of a study break!
3. Open Labs, Classrooms & Community Spaces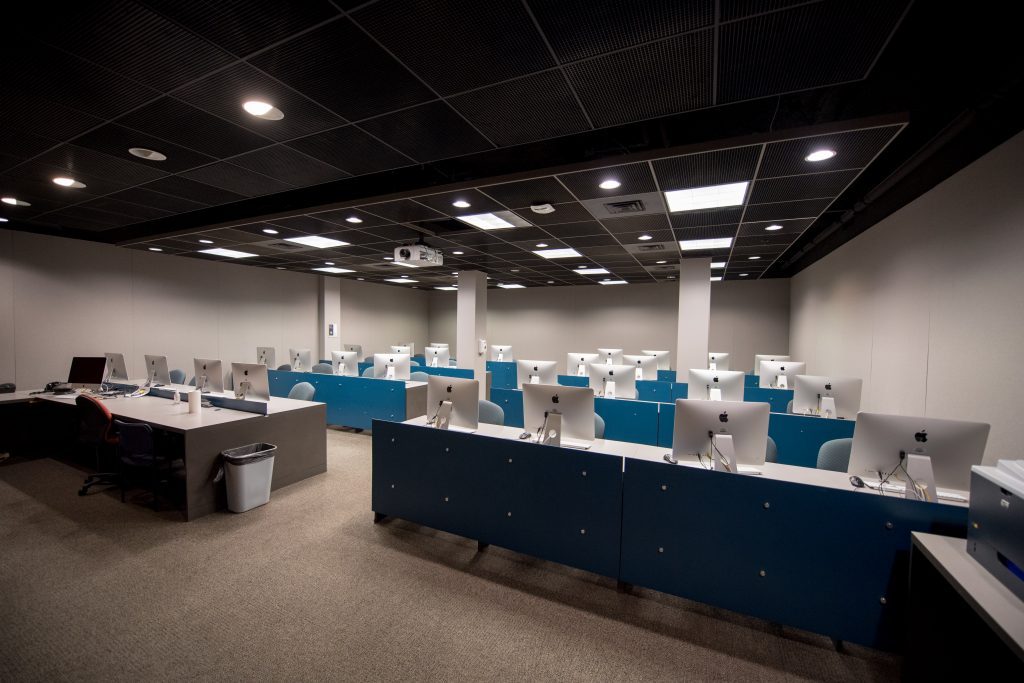 If you don't mind sharing your study space with others and aren't looking for a strictly-silent atmosphere, there are plenty of great places to choose from across campus.
172 Tremont has plenty of comfortable lounge seating in "The Hub" on the ground floor. In addition, it offers six conference rooms, four "pod" spaces for smaller meetings, a community kitchen, an informal meeting space, and an editing suite for students and organizations.
Both the Ansin and Walker Buildings have multiple open access computer labs, where classes aren't scheduled, and classroom labs, where you can work when classes aren't meeting. You can check the current lab schedule here, or use IT's guide to lab resources to see which amenities are available in each space.
Finally, Piano Row also offers a few open lounge areas that are great for casual studying, including the first floor lobby area and the Max Cafe on the second floor. Piano Row is an especially ideal study spot if you plan on staying up late: the Quiet Lounge on the second floor is open for use 24/7.
Bonus: Off Campus Spaces
There are also plenty of nearby off-campus study spots popular with Emerson students too! The Boston Common is perfect for spreading out a blanket and setting up shop on a warm spring day. There's also the Boston Public Library, where all Emerson students are eligible for a BPL library card. The Chinatown branch is only a five minute walk from campus, with the Central Library just fifteen minutes away down Boylston Street.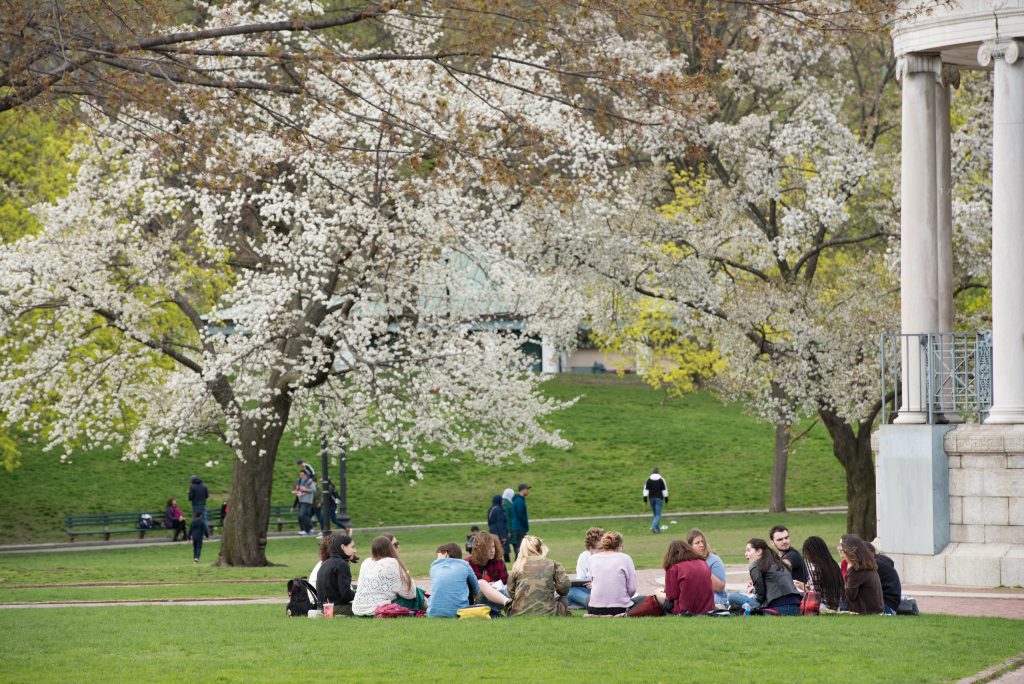 If you're interested in grabbing a bite to eat or a cup of coffee while you work, the Boylston Starbucks, Tatte, or Thinking Cup are also great options. If you live farther from campus and are looking for places to study (or to take a break!) closer to home, check out our previous blog posts about popular spots in Allston, Somerville, and Jamaica Plain.
Wherever you find yourself studying, we wish everyone the best of luck as we head into finals! For a comprehensive list of all available and reservable study spaces on campus, check out this guide from the library. It also includes a breakdown of each spaces' hours, amenities, and capacity. It's important to note that some places on campus are still operating at reduced capacity or may not be accessible to non-residential students. Be sure to check the One Emerson guidelines for the most up-to-date policies regarding masks and student access to campus.