Has your student found themselves in a mid-semester rut? One great way to cultivate new experiences is by joining one of Emerson's numerous clubs and organizations! To get a full list of everything Emerson has to offer, have your student check out Emconnect (https://emconnect.emerson.edu/organization/emersoncollege)! Along with a full listing of all registered Emerson clubs, Emconnect also shows upcoming events as well as campus news.
If your student isn't sure what they'd like to join, don't fret! There are plenty of different types of organizations that Emerson offers. One major group of organizations at Emerson are acappella groups. Student groups Acappellics Anonymous, Achoired Taste, Emerson Treble Makers, Noteworthy, and The Skintones each offer a unique a cappella experience on campus. Each of these groups requires students to audition, so check each of their Emconnect pages or reach out to current members to find out more information!
Is your student interested in going into event planning following graduation, or just wants to get more involved on campus? Joining an organization devoted to programming and special events would be a perfect fit! Emerson Mane Events (EME) puts on free events for students year-round, while students that sign up to be part of The Evvy Awards committee help to produce the largest, multi-camera college awards show in the country! To find out more about these events as well as student opportunities, make sure to check out these organization's Emconnect pages.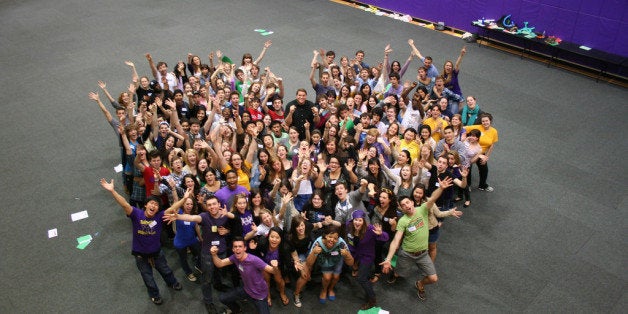 Lastly, Emerson students are known for their passion for social justice, and there are plenty of advocacy groups for your student to choose from. Is your student passionate about de-stigmatizing mental illness? Encourage your student to attend a meeting for Active Minds or Hidden Lantern! Is your student a strong advocate for the environment? Earth Emerson or the Emerson Green Collective (ECG) could be a good fit! If your student is passionate about LGBTQ+ rights, Theyta helps non-binary and gender non-conforming students to navigate the world both inside and outside of Emerson. First generation college students might be interested in First Gen E-M, which aims to support the inclusion and awareness of first gen students on campus. If your student is particularly passionate about education, Jumpstart Emerson allows students to serve on teams in early education classrooms across Boston!
No matter what your student's interests are, there's a club or organization at Emerson that will connect with them. Check out Emconnect to see the full list of opportunities, reach out to current members and more. And don't forget, if your student still isn't seeing an organization that piques their interest, they can always make their own!