If you're a graduate student applying to or already accepted to one of our programs, you're likely thinking about where to live in Boston. Let us help you choose your new neighborhood and help you explore one of Boston's best-located and beautiful neighborhoods: Jamaica Plain.
Jamaica Plain Fun Facts
As a plaque outside the local USPS building on Myrtle Street tells you, Jamaica Plain was once called the "Eden of America" largely due to how green it is. The neighborhood is home to a large section of Boston's famous Emerald Necklace and the great Jamaica Pond.
JP, as the locals call it, formed shortly after the founding of Boston in 1630, when a handful of farmers settled in. The name allegedly came from the farmers' participation in the sugar cane trade that produced Jamaican Rum. As these farmers set up for businesses, they increasingly attracted visitors from nearby Boston. By the early 1800's, JP had grown significantly and featured some of the most expensive real estate in the country at the time. It became officially incorporated into Boston in 1874.
In modern times, JP is one of the most diverse and progressive neighborhoods in the city. It's one of the preferred areas for Latinx immigrants, especially from Puerto Rico and the Dominican Republic, with smaller Asian and Irish communities mixed in. JP is also considered "Gay Village," in the vein of other neighborhoods like New York's Greenwich Village and Cape Cod's Provincetown, as it's one of the most LGBTQ+ friendly neighborhoods in Boston.
It's 4.4 square miles, and as of last year, has a population of 44,151 residents, with a median age of 33 years old.
Our tour of JP is divided across the two main subway train stops: Jackson Square and Green Street.
Jackson Square
Jackson Square sits on the border between JP, Mission Hill and Roxbury. The train station features a granite monolith, titled "Grandmothers," which was written by artist Christine Palamidessi Moore as an ethnic memoir, and was chosen by residents as a tribute to JP's diversity.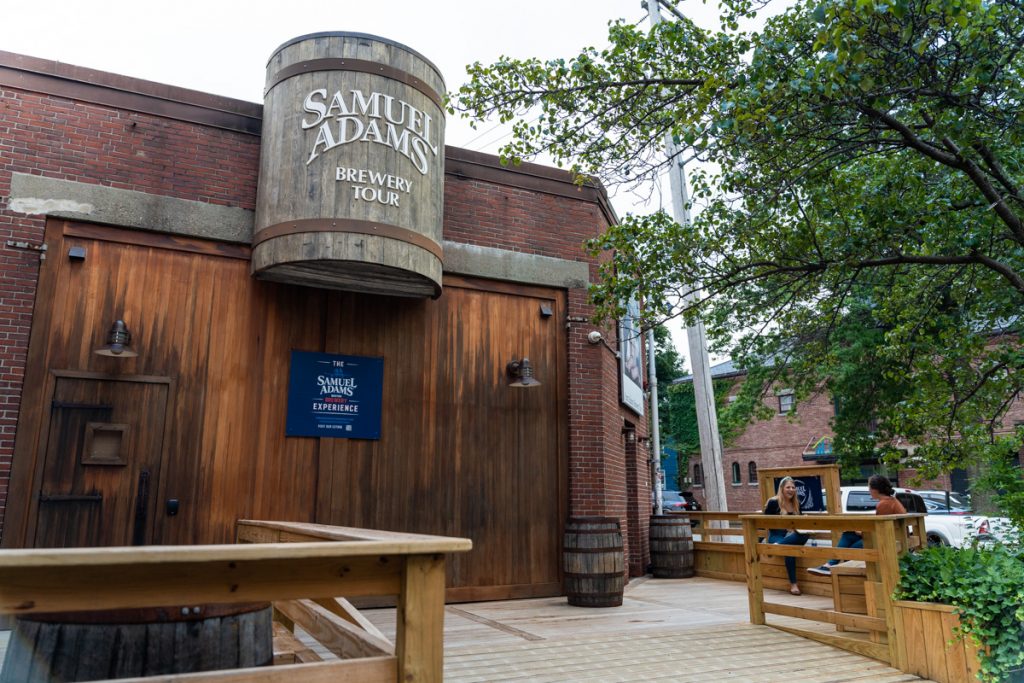 Boston's unofficial, official beer, Sam Adams Brewery is located at 30 Germania Street. It boasts a large selection of home-brewed beers on tap, delicious foods, and even a tour through the facilities! During your visit, you may even get to try some unreleased or in-the-works boozy concoctions!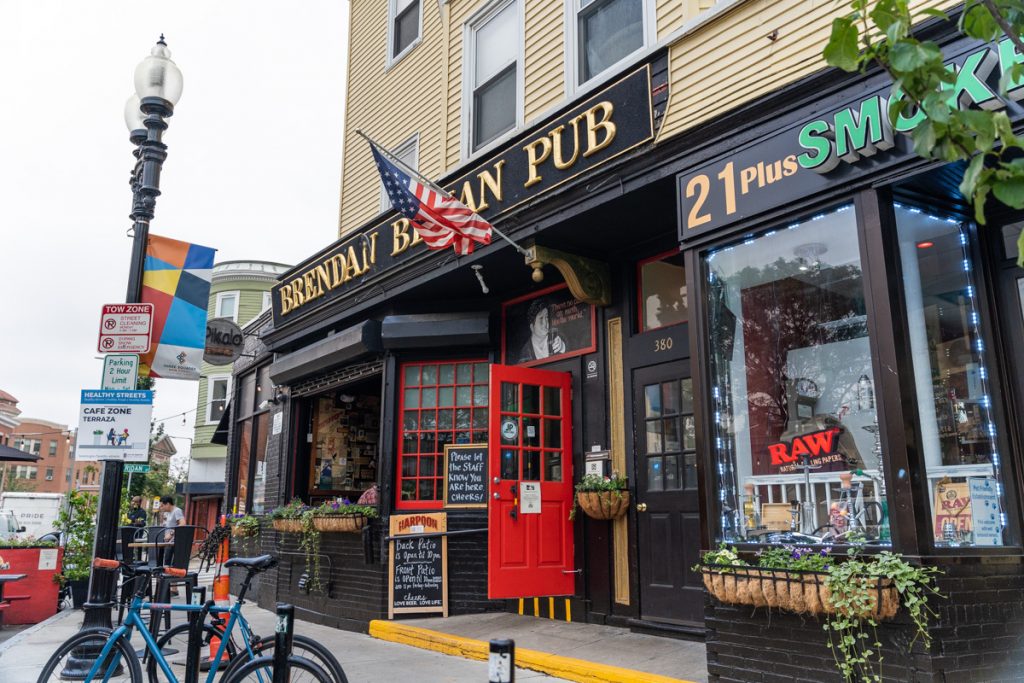 A true neighborhood haunt, Brendan Behan's Pub is located in 378 Center Street. Named after the famous Irish poet, it's one of the oldest pubs in JP, and prides itself on keeping the flame lit for the Irish heritage of the area. Though they don't serve food, they're perfectly cool with you bringing in your own or ordering delivery from near-by restaurants, in fact they encourage it. The pub offers cocktails, beers on tap, and hosts lively events including culinary events to live Irish music.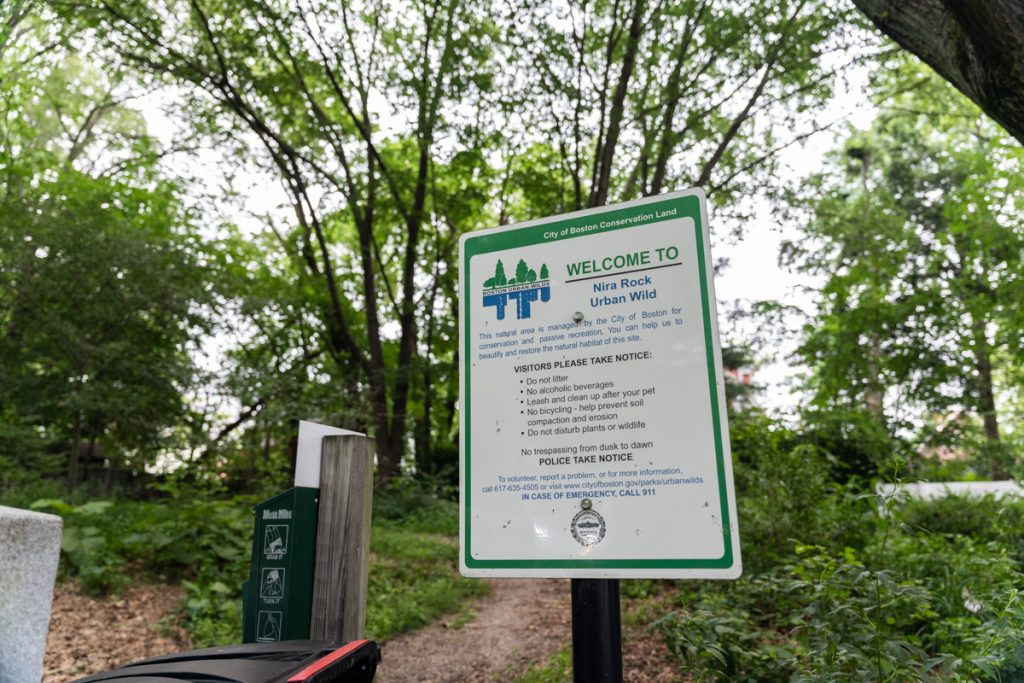 A self-proclaimed "secluded haven right at the heart of the city," Nira Rock Park features an orchard where you can sample grapes, apples, plums, cherries and raspberries, a hilltop meadow, and above all, two bolted rock climbing routes. Yes, you read that right, this unique park allows you to rock climb in the middle of the city! Nira Rock was originally a quarry, and is now referred to as a "pocket sanctuary" for wildlife and is run and maintained by volunteers.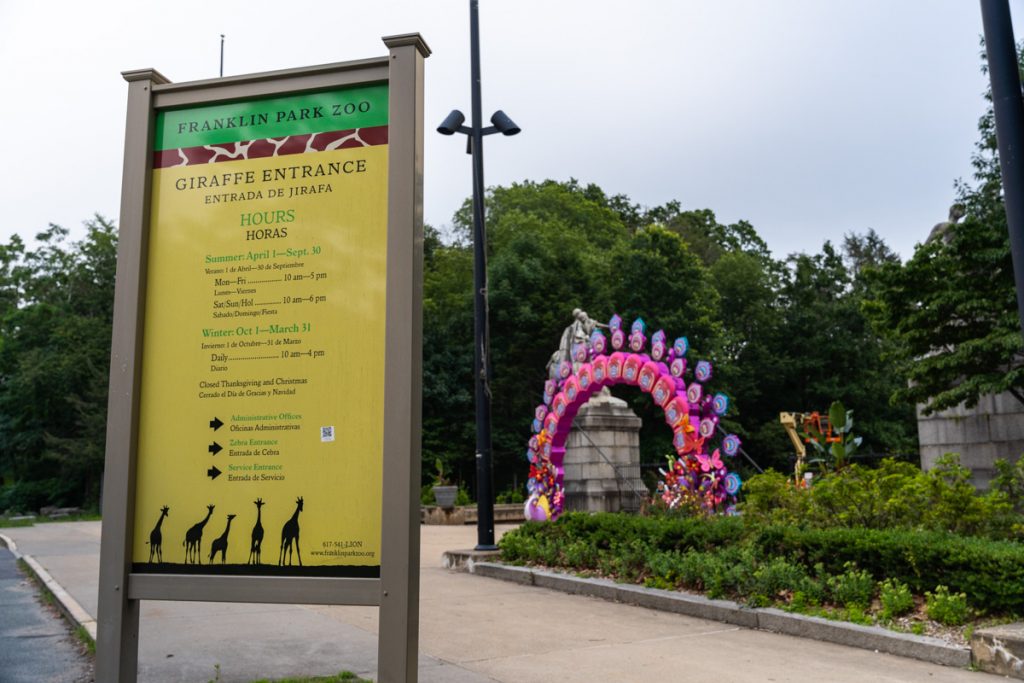 Franklin Park and Zoo sprawls across three neighborhoods including JP, Roxbury and Dorchester, and is about 527 acres. Partially wooded and paved, it is the largest park in the city of Boston. Due to its size, location, and beauty, it is considered the most important part of the Emerald Necklace, and the "crown jewel" of the Emerald Necklace's architect, Frederick Law Olmsted, who finished building the park in 1860's. It was named after founding father Benjamin Franklin, and features walkways, ponds, stone bridges, picnic areas, and even a zoo.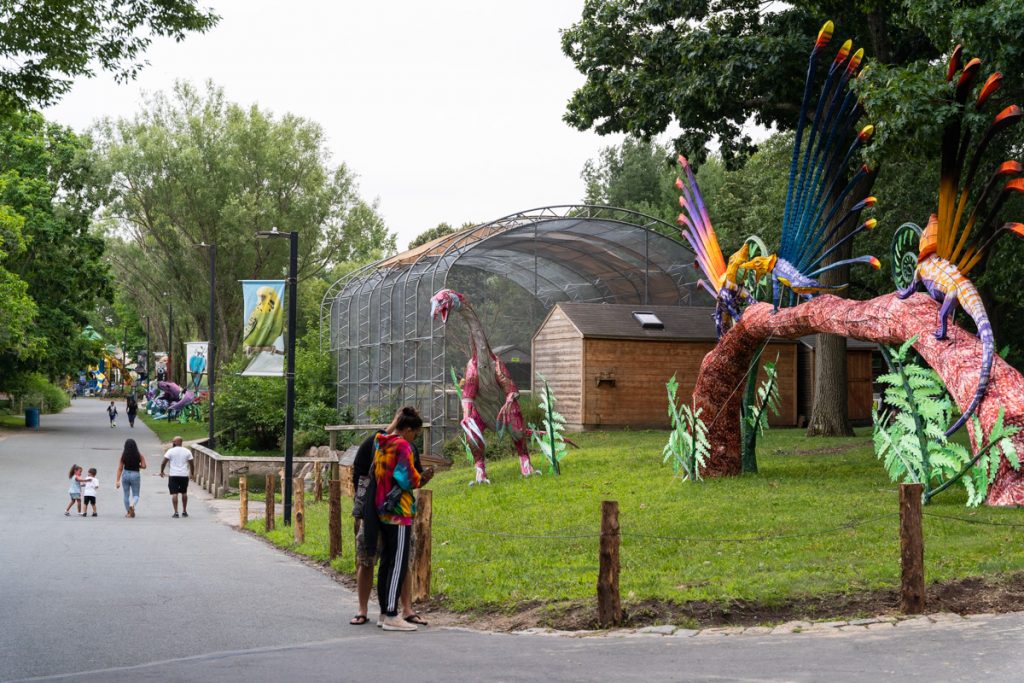 Built in 1912 to immediate success, Franklin Park Zoo welcomed 20 million visitors in 1920 alone. It features exotic animals like lions, tigers, pygmy hippos, Masai giraffes, budgerigars, Amur leopards, tapirs, western lowland gorillas, and Grevy's zebras, containing a total of about 220 species in its exhibition. There's even kangaroos, emus and camels in their respective exhibits. It's the second-largest zoo in New England, after the Southwick's Zoo in Mendon.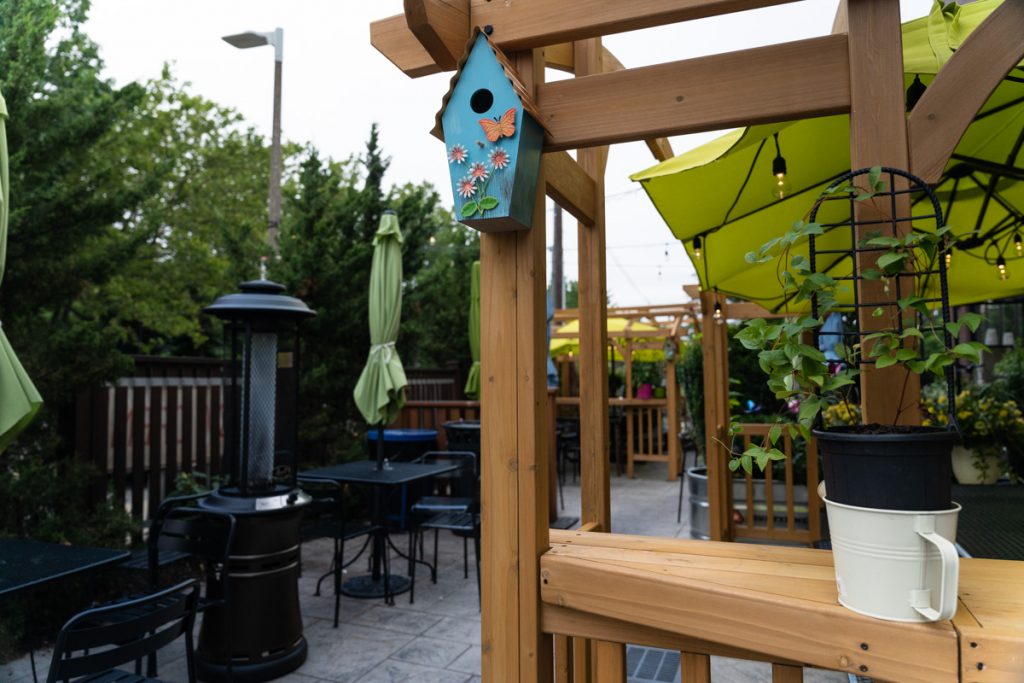 Tres Gatos is a tiny tapas restaurant, bar, record store, and book store. Attend a local performance, or just enjoy a glass of wine in the garden. However, you decide to visit, be sure to bring a friend and try some different tapas.
Upon first glance, Video Underground looks like a neighborhood coffee shop offering an excellent selection of coffee, pastries, and smoothies. After further investigation, you might notice movie posters, racks of DVDs, VHSs, and even popcorn available for purchase. Video Underground's name isn't just for fun, but instead is quite literal. Not only does VU offer coffee and pastries, but they also rent out a full-blown movie theater, equipped to seat about 30 people. You can rent it for a group of friends, or host an actual event.
Green Street
Green Street might be your typical subway stop if it didn't have a fully functioning art gallery. The gallery, called "Boston Cyberarts Gallery," opened in 1998 under the direction of local artist James Hull. Currently, the gallery displays modern works emphasizing art and technology.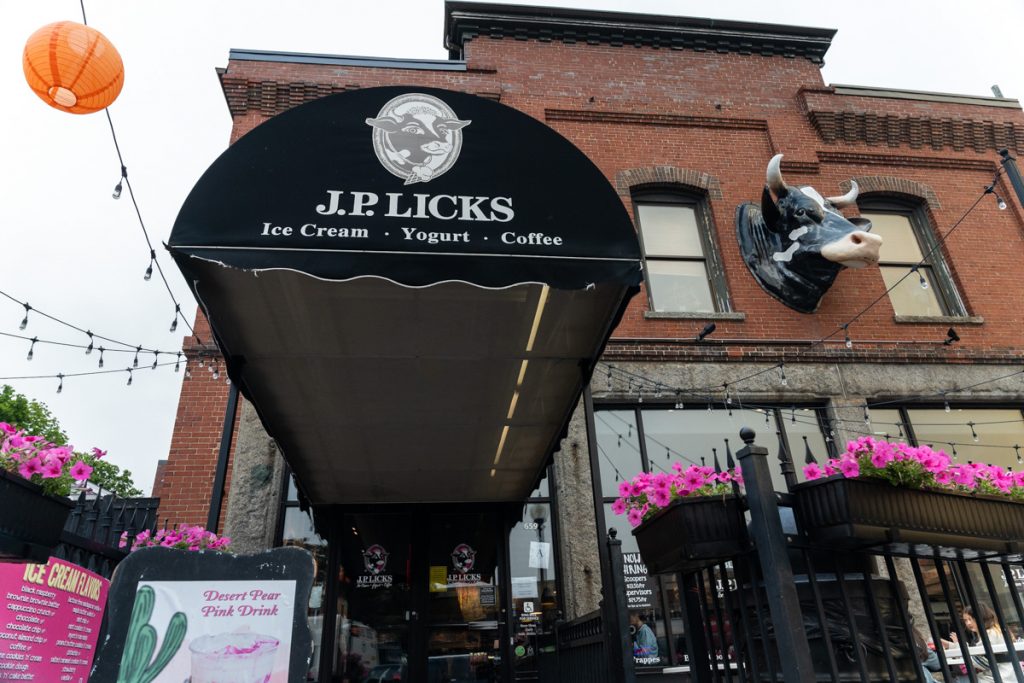 One of the most popular ice cream shops in Boston, JP Licks, named after Jamaica Plain, opened in 1981. and currently has 16 locations in Boston. JP Licks is best known for its wide selection of homemade ice-creams, including raspberry, peach cream, coffee, vanilla, chocolate, cookies n' creme, and more. The shop doesn't shy away from nontraditional and offers flavors of the month that have included avocado, Tabasco, wasabi, and even Leprechaun Brew, a specialty flavor made with Sam Adams beer.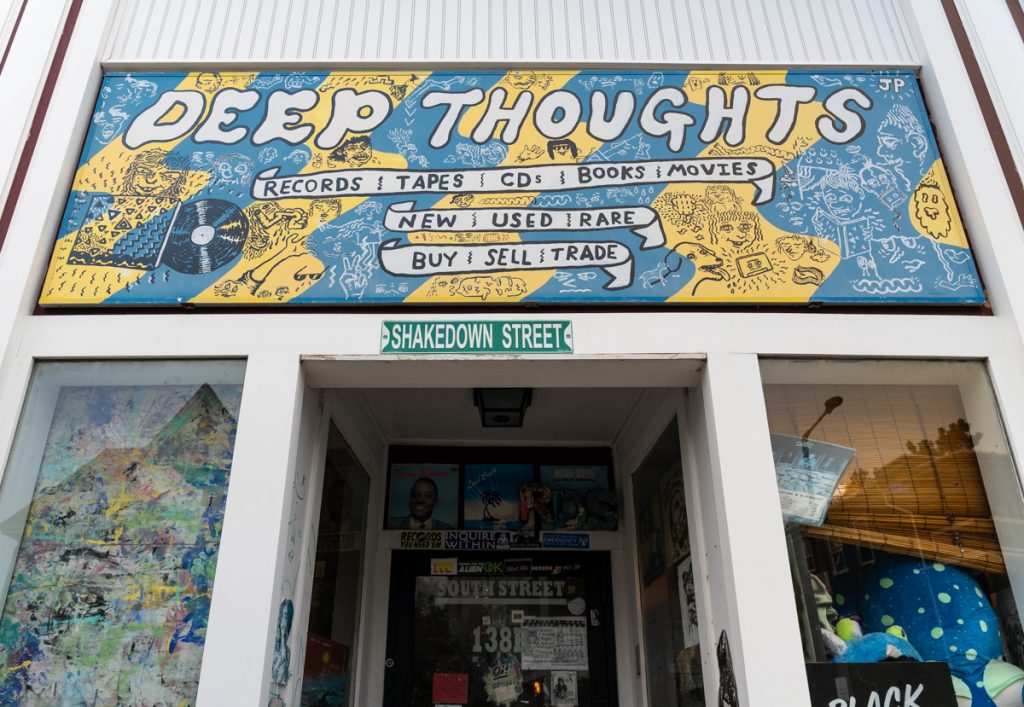 Recognizable by its psychedelic yellow and cerulean blue facade, Deep Thoughts Record Store sells new, traded, old, and donated vinyls, CDs, cassettes, movies, stereo equipment and books. Open seven days a week, you can search through discount bins, separated by genre, and even attend events such as Grateful Dead Family Night.
Honorable mentions:
Other Neighborhoods for Grad Students
JP is one of our favorite neighborhoods to recommend grad students to live in. To learn more about other Boston neighborhoods, be sure to check out our Where to Live in Boston blog series and take our online quiz to find which neighborhood is best for you! If you're looking for further information on moving to Boston, Emerson's Off-Campus Student Services has you covered.