With many graduate students moving to Massachusetts to pursue their degrees, one of the great questions is where to live in Boston. After all, this is an important decision that could affect your graduate journey. So, if you're applying, or have already been accepted to one of our programs, we want to give you a tour of one of our favorite neighborhoods for graduate students to live in: Somerville.
Somerville Fun Facts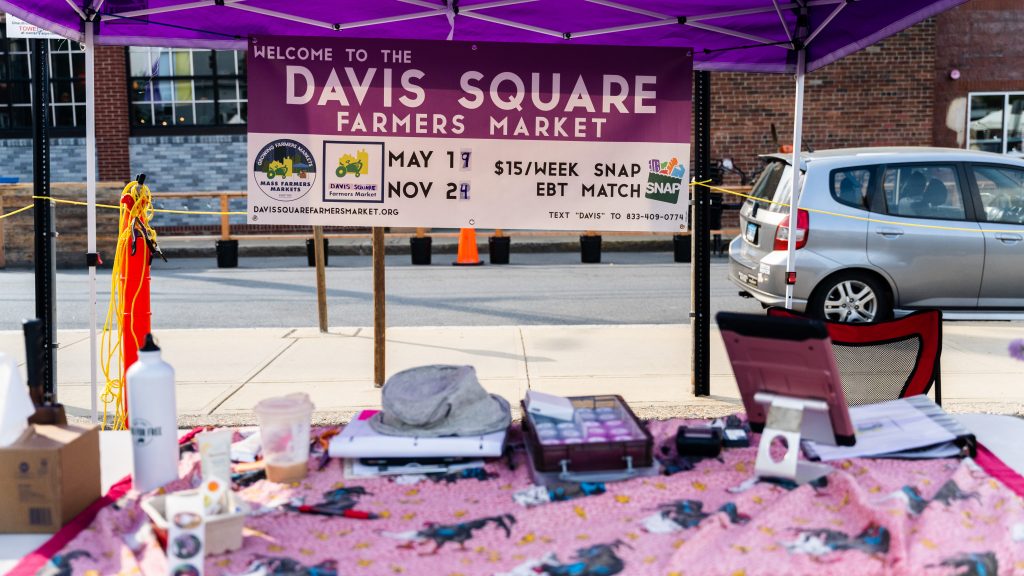 Like much of Massachusetts, the borders of some neighborhoods are somewhat blurry. In the case of Somerville, it's technically its own city, located north of Cambridge, although functionally speaking they are more or less conjoined, with Somerville being something of a Cambridge suburb. Somerville boasts an area of 4.11 square miles and a population of 19,893 people per square mile, making it the most densely populated municipality in New England. As of the latest census, there's 81,360 people residing in Somerville, with the median age being 31 years old.
It's fairly diverse, with pockets of Irish, Italian, Greek, and Portuguese American families, as well as immigrant communities from Brazil, Haiti, El Salvador, South Korea, Nepal, and India.
Despite being largely residential, Somerville holds its own as a city: it has a thriving arts community and the second-highest concentrations of artists per capita in the country. Because of its proximity to universities like Harvard, Tufts, and MIT, Somerville has a constant influx of graduate students and working professionals.
It's also a rather significant place historically: the Powder Alarm, an incident in which a group of English soldiers stole gunpowder from a windmill in Somerville and faced armed revolt by civilians, is understood as one of the first hostilities in the American Revolutionary War.
Porter Square
As the most central neighbourhood in this list, Porter sits right on the border of Cambridge and Somerville. It got its name in 1899 after the long-gone Porter Hotel, operated by Zachariah B. Porter, who also left his name to the hotel's specialty, the cut of steak known as porterhouse. Since Porter is the most metropolitan area of Somerville, and the closest to downtown Cambridge, it's not as residential, with many restaurants, supermarkets, pharmacies and local businesses sprawling across the Porter T Station.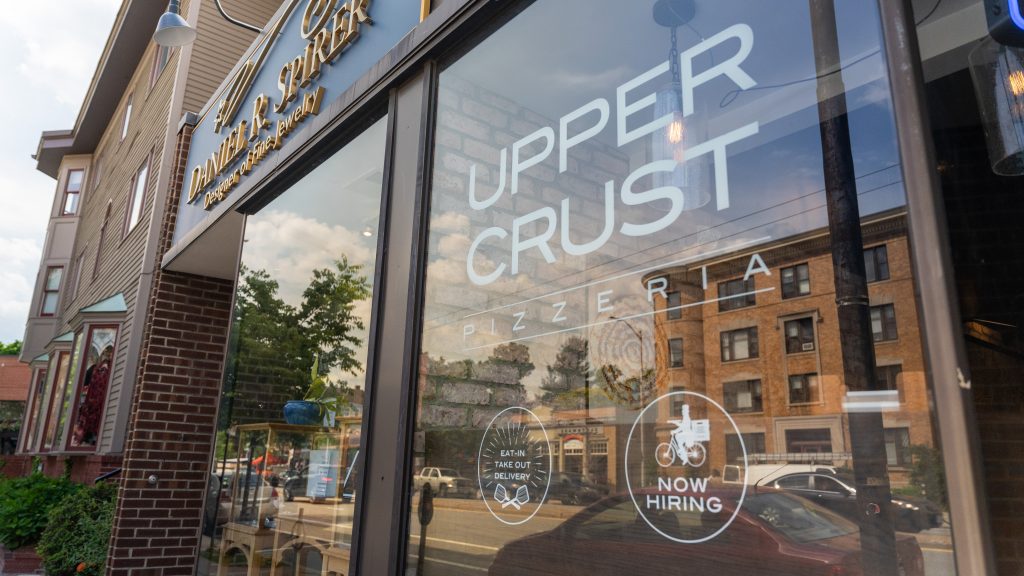 Upper Crust Pizzeria call themselves "the best pizza in Boston," and although preferences are up for debate, they're definitely in the competition. Located at 1782 Massachusetts Ave, they serve some aptly topical pizzas named after famous streets and landmarks, like the Boylston BBQ, The Fenway, and the (un)Common. They also partner with a different social cause every month to raise donations!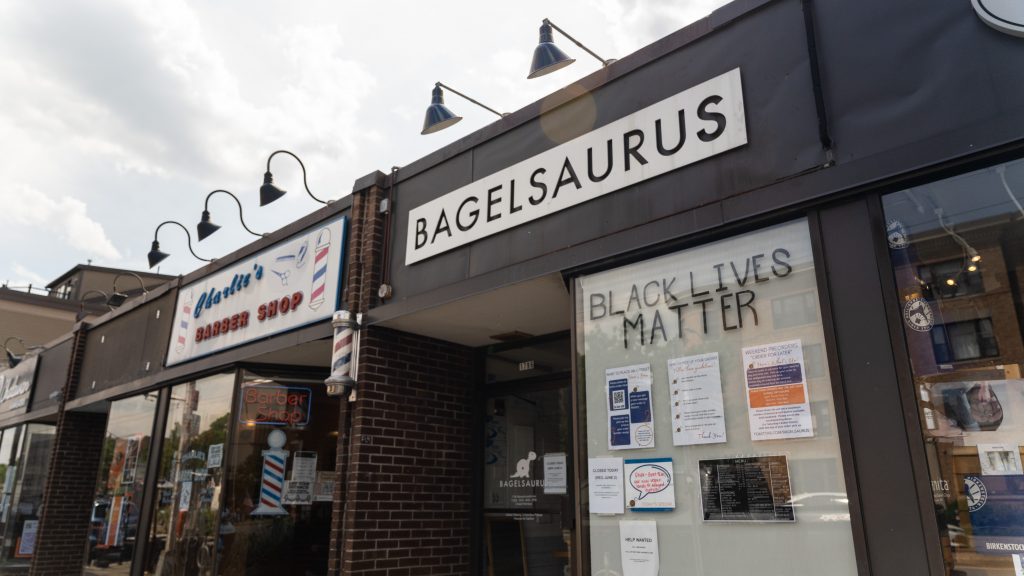 Located in 1796 Mass Ave, Bagelsaurus has been a staple of the neighborhood since 2013, specializing in handmade, "slow-cooked" bagels with a variety of spreads and flavors, from the classic cream cheese all the way to honey butter, salmon, beet spread and even fennel salami. The owner, Mary Ting Hyatt, launched it originally as a pop-up shop in Cutty's Sandwich Shop, all the way out in Brookline, before splitting and making it her own business.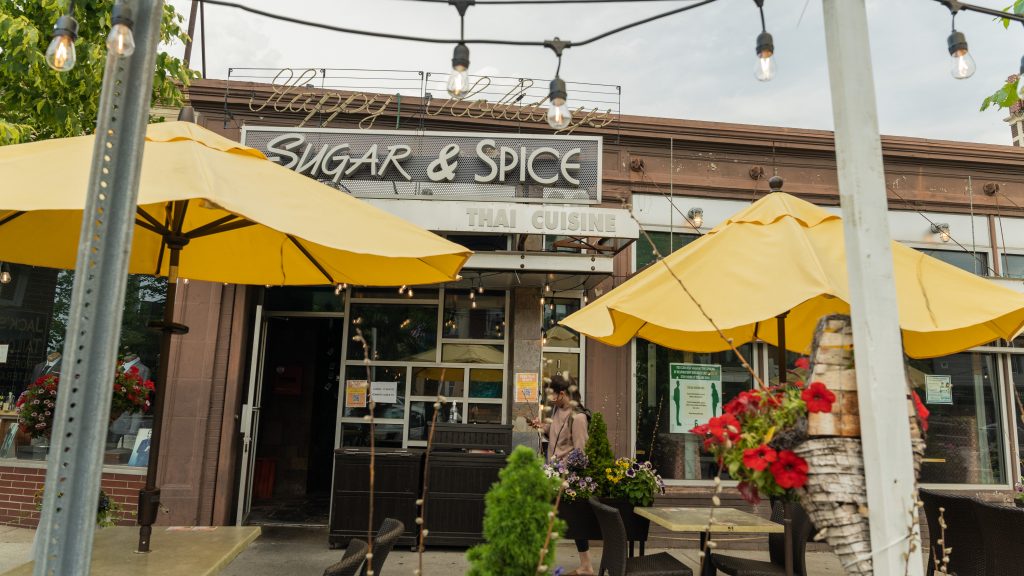 With over 13 years in the business and sporting an authentic, "thai-thai" menu, Sugar and Spice has become an institution around Porter Square. The first location opened in the southern Thai city of Nakhon Sri Thammarat, before the head Chef and owner Penjan Janburiwong decided to expand to Massachusetts. They have over 100 dishes, some of which include veggie, vegan and gluten free options.
Davis Square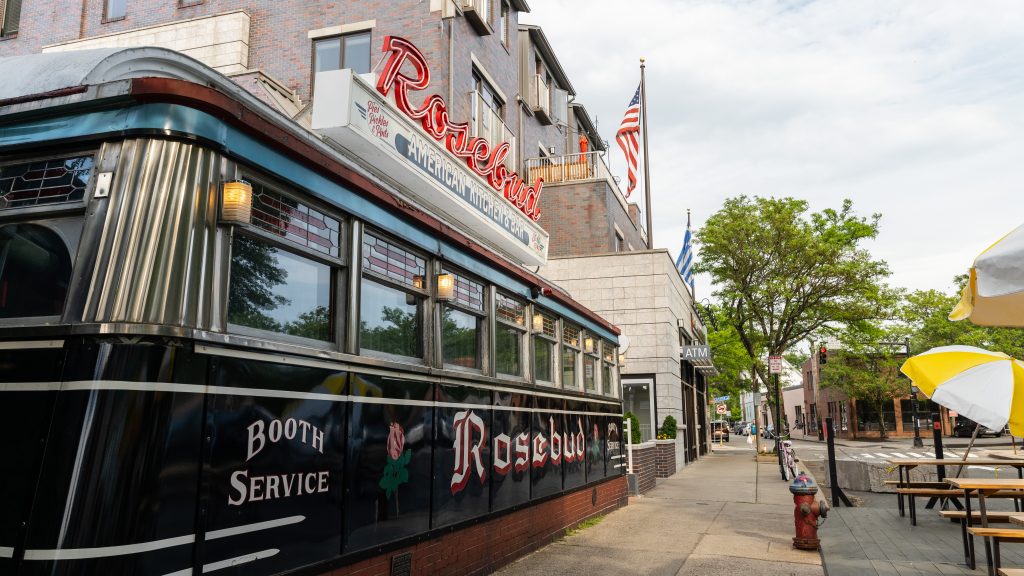 As a neighborhood staple, Rosebud has seen Somerville change more than a few times. It was built in 1941 on 381 Summer Street and until 2013 it was managed by the same family, which is partially why the exterior remains unchanged, giving the place a retro 50's look. It's also quite literally historical, having been added to the National Register of Historic Places in 1999. As with any diner, you get all the fixings of a regular American fare, what the owners call "honest drinks and honest food": burgers, fries, egg n' sausage breakfasts, and milkshakes. They also offer lobster, waffles, and a large selection of beers and mixed drinks, meaning you can go to Rosebud Monday through Sunday at any time of the day and find something you like on the menu.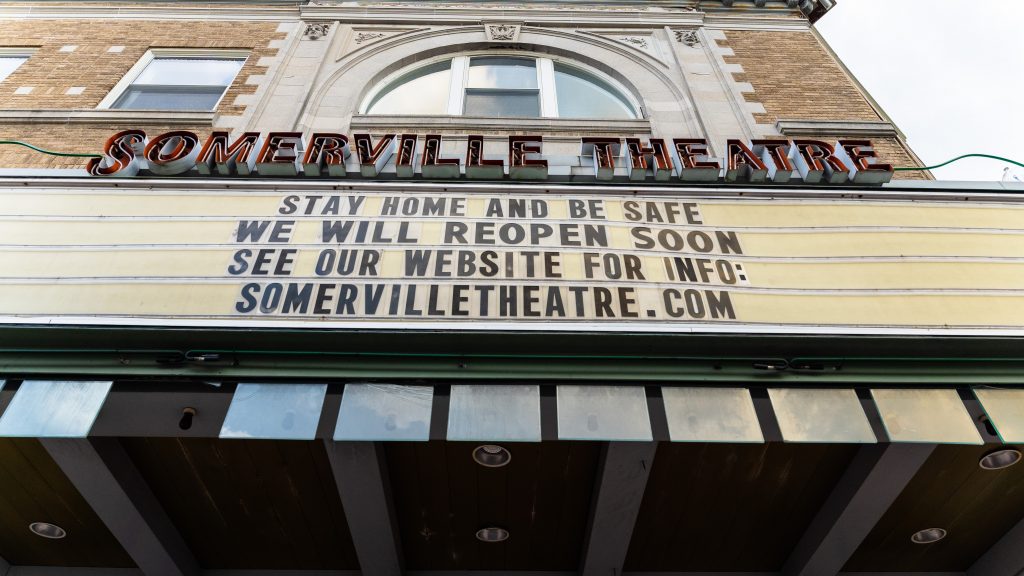 The oldest building on our list, the Somerville Theater is a historic landmark. It was built in 1914, designed to host stage shows, vaudeville, opera, and full motion pictures. To date, it's one of the only movie theaters in New England that can run 70 mm film projections, notably difficult for its mechanical demands. Throughout its lifetime, the theater served as the jumping-off point for many early actors and directors, and more generally as a center for the community to unite in the celebration of visual and performing arts. Today, the theater is host to the Film Festival of Boston, as well as a number of local plays and acts. The theater displays modern films as well as classics and has selected special series for horror movies, silent films, and late-night projections.
Alewife
Alewife is the last stop of the Red Line, comprising the most residential area of Somerville. Appropriately, it is also located in a rather green and open space: the station is a confluent point for several parks and bike paths, offering not just convenient transport, but also clean air and access to green spaces.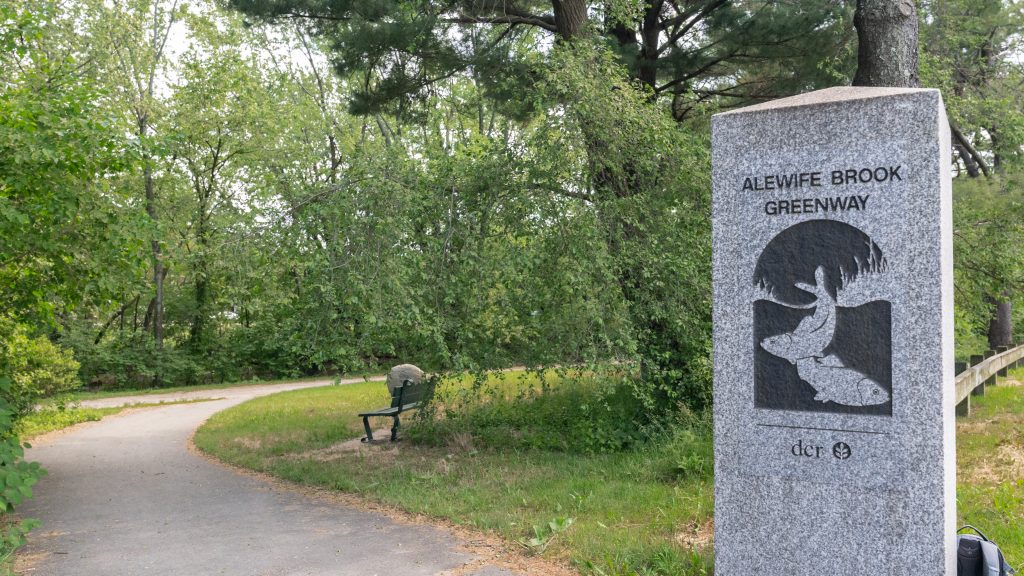 Named after the civilian militia during the Revolutionary War, the Minuteman Bikeway is about 10 miles long and stretches from the Alewife station all the way to Bedford. Despite its name, it can also be walked, and allows access to several notable locations, such as the Alewife Brook Reservation, the Cyrus Dallin Art Museum, and Spy Pond.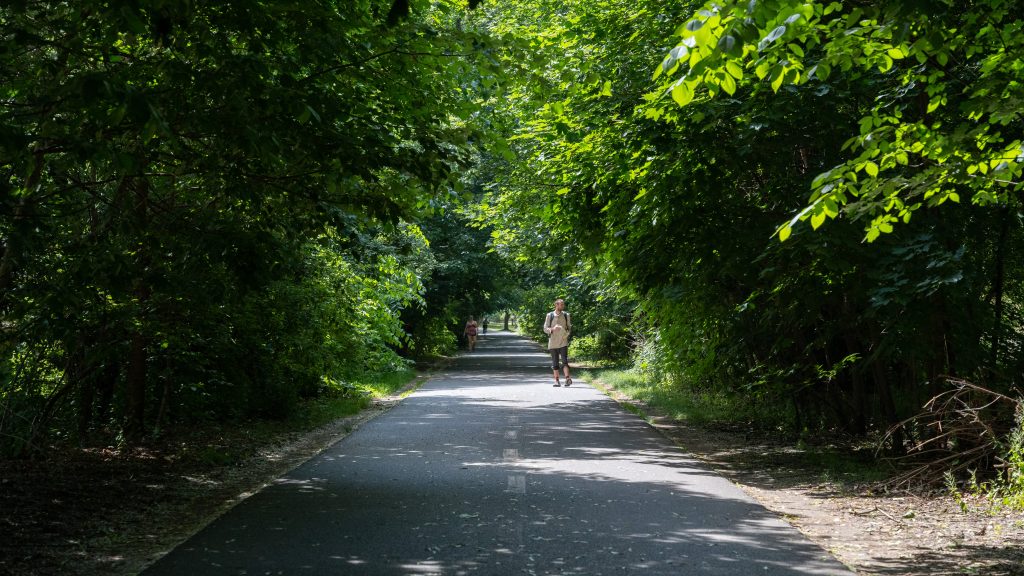 Serving as both a nature reservoir and a park, Fresh Pond measures 162 acres surrounding a kettle hole lake (meaning formed by melting glaciers and/or floodwater), and includes a nine-hole golf course.. From the 19th century and into the early 20th, the lake was a primary source of ice for export into tropical areas and other parts of the United States, although this slowly came to halt thanks to the forming of the reservation and, of course, refrigerators. Now, Fresh Pond Park is an open, sprawling space connecting to many other parks, forming something in the vein of Boston's Emerald Necklace, but distinctly for Cambridge.
Honorable mentions:
–Mr. Crepe, excellent crepes, both for a meal and dessert
–Tenoch Mexican, authentic Mexican breakfast
–Flatbread Company, specializes in flatbreads, of course, with a range of toppings and styles
–The Museum of Bad Art, just as fun as it sounds: a whole museum of art that's "too bad to be ignored"
–Hong Kong, mythical in Cambridge. A karaoke bar and restaurant where many late nights come together
Other Neighborhoods for Grad Students
Somerville is one of our favorite neighborhoods to recommend grad students to live in. If you're looking for further information on moving to Boston, Emerson's Off-Campus Student Services has you covered. You might also take our online quiz to find out which neighborhood is best for you!