As the beginning of the fall semester approaches, it's a good idea to take a little time and prepare yourself to jump back into grad school life. Whether you're beginning your first year or your last, here are some tips to help you start off the new academic year right!
Double Check your Calendar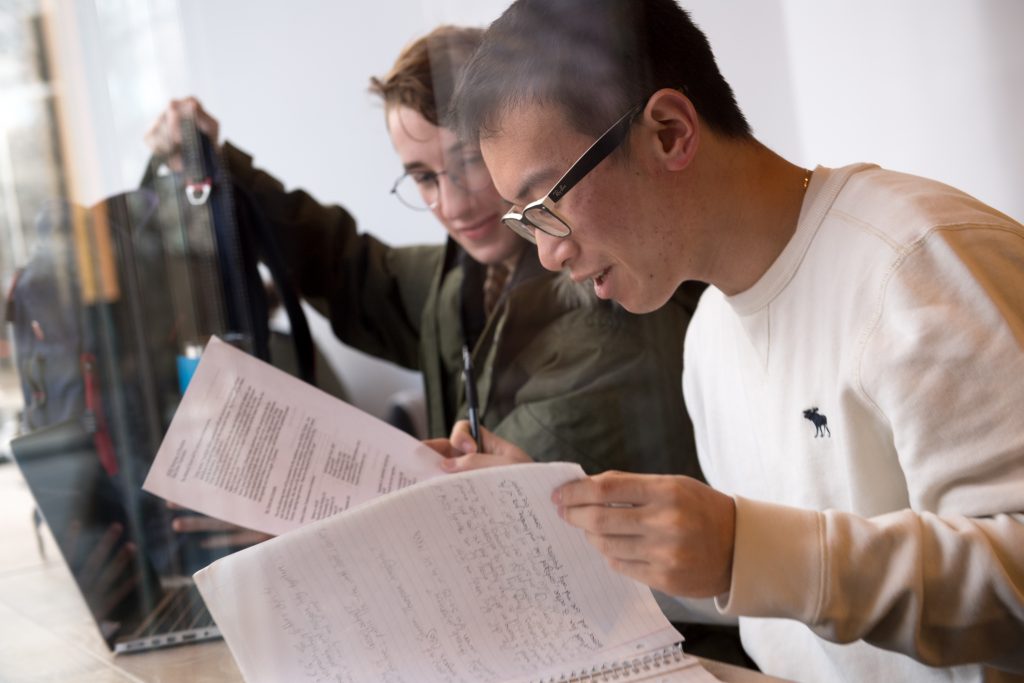 One of the most helpful things you can do for yourself in grad school is plan ahead! Most colleges and universities publish their academic calendars well in advance. I always save any important dates (like registration deadlines, exam week, or breaks) to my personal calendar, usually with an automatic reminder. I also recommend using a planner to keep a more detailed track of long- and short-term deadlines, assignments, and dates. There are so many great online and printable templates out there! That way, you're much less likely to miss anything, and you won't have to rely on email reminders or announcements from the administration or your professors.
This is also a great time to refresh yourself on your class schedule, especially if it's been a while since you registered for courses. It's really important to double check your final schedule if you are on any waitlists, as they usually close a few weeks before the semester starts. You can also typically find your classroom, meeting times, and instructor information on your course schedule, which will help you plan out your day.
If your school uses some type of online classroom, like Emerson's CANVAS classroom portals, make sure you're able to log in and that you have access to all your courses. Sometimes professors post their syllabi or required materials here early, so it's a great place to check first if you have any questions about what you may need to be prepared for the fall semester.
Keep an Eye on Email
Between summer vacations, classes, jobs, and our tendency to keep multiple email accounts, it's easy to fall out of the loop. It might sound like a silly reminder, but remember to check back in on your grad school email address as the start of the semester draws closer! The start of a new academic year is a common time for institutions to make big changes. Many schools rely heavily on email to make sure students are aware of any last-minute schedule or classroom changes, financial aid information, and so much more.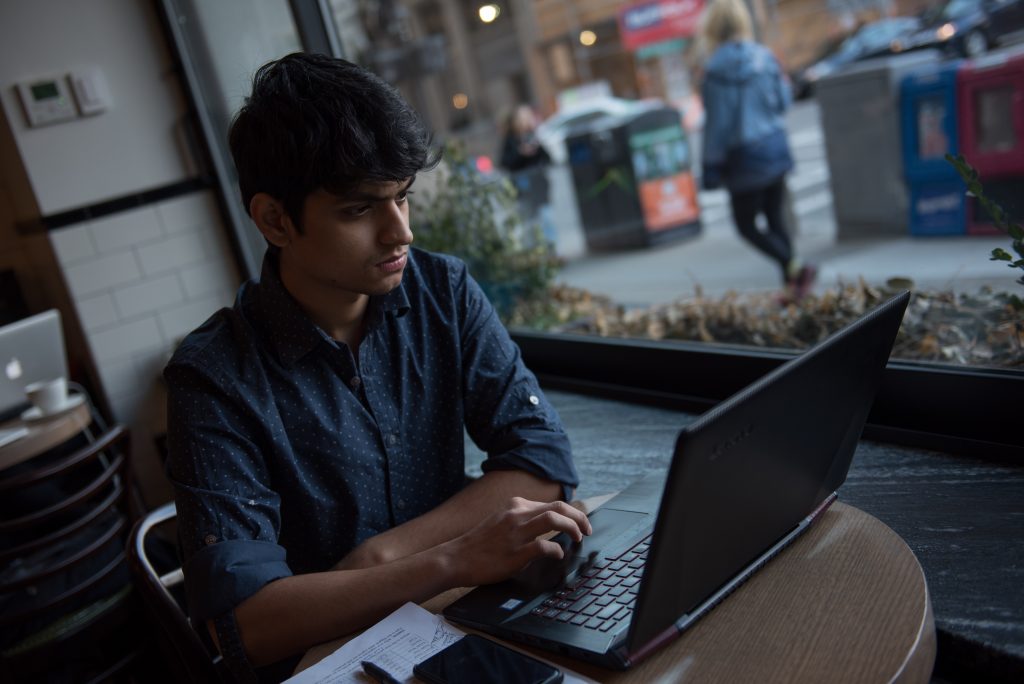 Even more important is making sure you don't miss any communication from your new professors. In my experience, many professors use the first class session to introduce themselves, go over the course syllabus, calendar, and any questions or concerns, but you don't want to risk missing a first assignment or necessary materials because you didn't see it in your inbox.
If you're enrolled in any online courses, checking your email is especially crucial. It's likely going to be the first line of communication between you and your professors or classmates outside of your online meetings. Make sure that your online class portal is set up to notify you via email of any major postings or new assignments, or that your grad school email address is set up to forward to the inbox you use most frequently.
Make a Plan!
Now, using all the information you've gathered, you can make a plan that includes all your personal and academic obligations and goals for the fall semester. Ideally, this will help you to prioritize your own well-being alongside your coursework by making sure you plan time to do other important things: like relaxing, eating, sleeping, and spending time with friends and family.
As easy as it is to think that these things just "happen naturally," they're often the first commitments to fall to the wayside as you cram for a final exam or try to finish a paper last-minute. By taking time to walk through your day-to-day schedule in advance, you can help yourself avoid those circumstances as much as possible, and even plan for "unplanned" adventures.
Start by adding in all the "non-negotiables" in your schedule: things like class meetings or work, major assignments/deadlines, any important personal dates or events, travel plans, etc. From there you can add in other necessary considerations that tend to be a bit more flexible: mealtimes, travel time to and from school or work, time for studying and homework, or even "free" time to do whatever you choose. By then you should have a pretty good picture of where your schedule is busy and where it's got some wiggle room – but please, resist the urge to fill it! 
Of all the things I've heard and experienced in grad school, having copious amounts of free time or feeling bored aren't usually among them. Once you have all of your commitments in one place and a clear idea of your free time, you'll be better able to adjust your plans to make room for fun experiences and really enjoy the full grad school experience. If you're a student at Emerson, check out our other posts about all that Boston has to offer!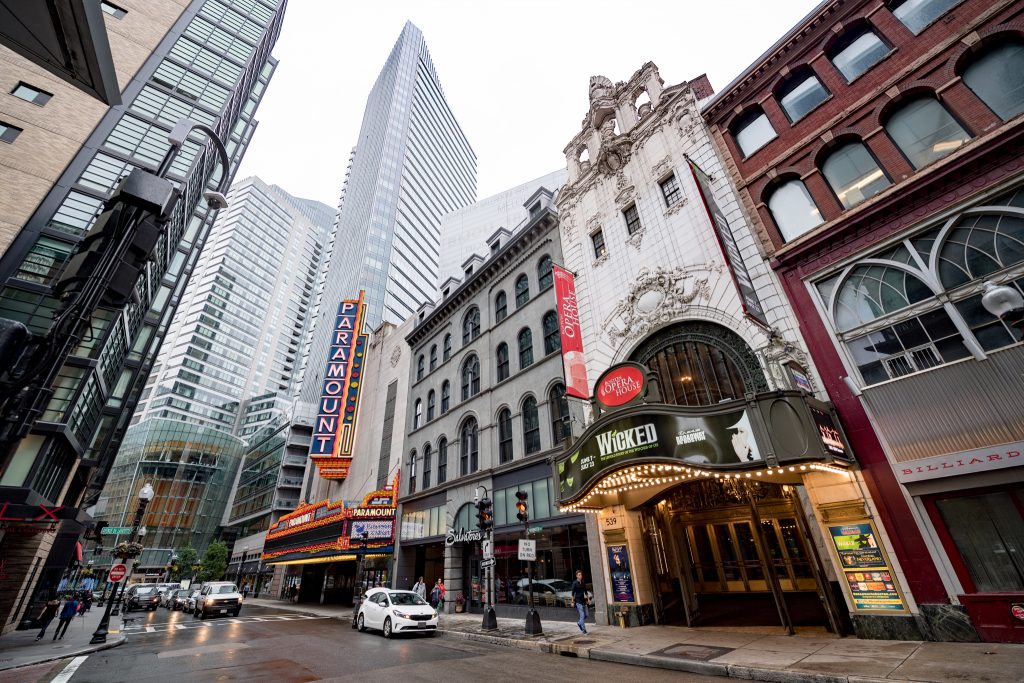 A Few Extras for First-Years
First off, congrats! Getting into grad school is no small feat. All of us who have been there and done it are here to cheer you on. Your first major step to prepare for your fall semester will be making sure that all the necessary paperwork (like financial aid, your student ID photo, health records, insurance information, and any extra requirements for international students) is completed. Most colleges use an online portal or checklist to help track your progress, and you can usually find a designated counselor or administrator to answer any specific questions you may have. If all else fails, don't hesitate to contact your graduate admissions team. They will at very least be able to point you in the right direction!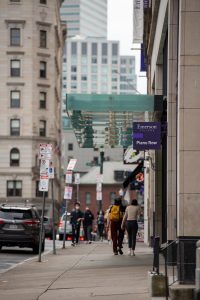 Whether you're relocating to a new city or simply commuting from home (check out our moving guide for grad students joining us in Boston!) consider making a trial-run to your campus to get a good feel for the actual travel time, especially if it involves public transportation. Catching a tour is always helpful, but even if you don't feel like following an official guide, finding where your classrooms are before the day-of will help you feel a bit more relaxed.
Another thing to consider is the length of time you may have between classes, and whether or not you want to spend that time on campus or off. On paper, a few hours may look like plenty of time to make it home and back, but it can quickly be eaten up by travel or traffic. A test run will help give you a better sense of what's really possible when you're commuting to campus throughout the fall semester.
Finally, make sure you share your schedule with friends and family! Having a good support network is crucial to surviving and thriving in grad school, and letting people know when you're busy (and when you're free) makes it easier for them to reach out to you. That said, don't be afraid to be honest if you need time to focus on your work, too. It's a tough balancing act, but prioritizing your mental health and long-term well-being is ultimately the most important.
If you're an Emerson grad student and have questions about your degree, your future goals, or even just the upcoming year, feel free to reach out to your Graduate Program Director to set up a meeting and learn more about what resources are available to you!