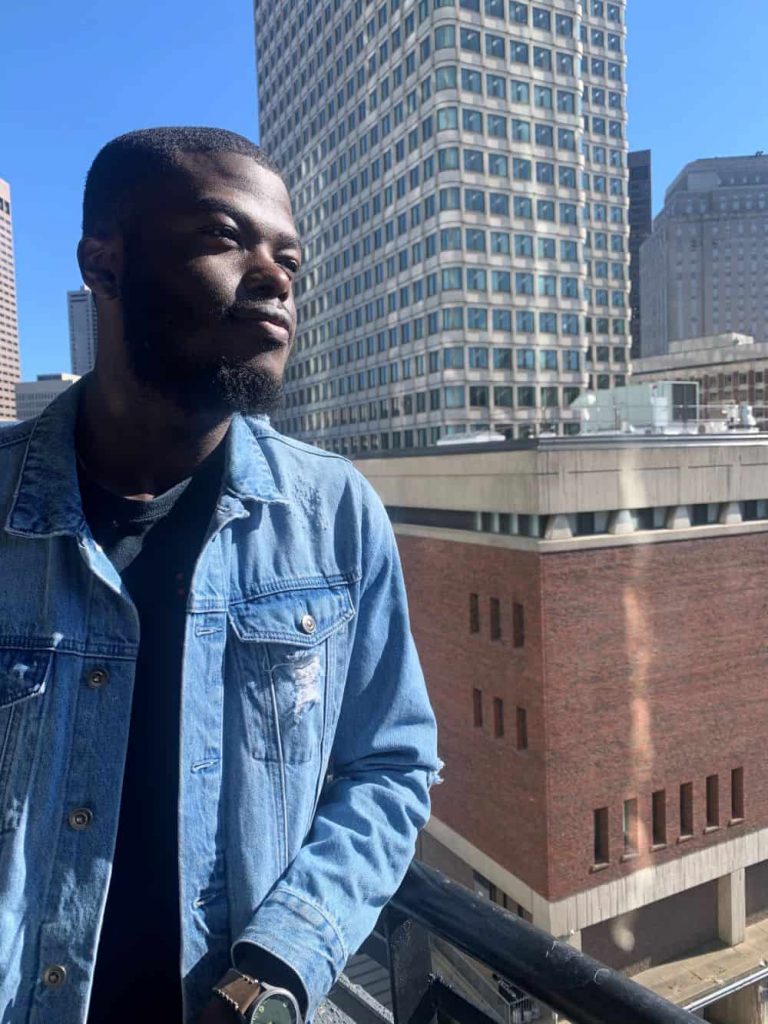 Do you have a creative passion that you want to make into a career? Emerson's online Business of Creative Enterprises (BCE) MA program gives students the tools they need to blend business and creativity. In today's post, we're highlighting Olu Adeleye, a current student in BCE graduate program. 
Why the BCE program?
Olu studied Entertainment and Media in college at the University of Georgia and is currently living in Georgia while he completes the BCE program. After graduating, Olu knew he was passionate about the arts, but he also wanted to have concrete skills he could use to make a business out of his artistic visions. "I chose Emerson's BCE graduate program because it combines creative arts and business. No other arts or business program I looked at had that," Olu explains.
What are classes like?
All of the courses for the BCE graduate program are online and asynchronous. Each week, professors provide a variety of materials, including recorded lectures, reading materials, and videos, to help students learn the course content.
"It took some time to get used to the format," Olu says. In his undergraduate experience, he was used to strict deadlines and in-person classes, so the flexibility of this program was a learning experience. "I've had to fight getting too comfortable in my home space," he adds, saying that at first he was not as organized and proactive with the course work as he is now.
What does a typical day look like?
Olu typically wakes up and eats breakfast each day before heading to a coffee shop to do school work. Some days, he also works remotely as a Standardized Patient at the University of Georgia. Olu enjoys this work, getting to act as a patient for med school students and pharmacy students. He appreciates that his work schedule is flexible, which makes it easier to focus on his studies. When he's done with school and work, Olu typically relaxes at home in the evenings.
Do you feel connected to other students and professors in the program?
"Professors make courses as interactive as possible," he says. Because his cohort lives all around the country and each student has a different schedule, Olu says it can be tricky to connect with his classmates, but BCE faculty have organized Zoom meetings for the cohort to meet and build connections.
Olu says that his experience with the professors in the program has been positive. "If I have a question about an assignment, they respond in a timely manner."
How has the program helped prepare you for your future?
"My goal is to work in social media management, digital marketing, or brand management after graduation." Olu mentions a number of specific courses in the program that have helped him develop the necessary skills for those fields. For example, in the class Failure 1, 2, 3, Olu learned about design thinking, creative solutions, and rebuilding an idea that has failed. Knowing how to find creative alternatives after failing will make Olu a more competitive applicant for jobs after graduation.
Another course that stands out to Olu is The Responsibility Ladder, where students learn about cultural movements and how those movements impact the corporate world. "This class gives us really important knowledge that helps us become a force of change in the corporate space," Olu explains.
What was something that surprised you about the program?
"I think the creative freedom, especially in our assignments, was the most surprising thing," Olu says. He describes how course assignments never have one right answer, but rather are an opportunity to develop a creative answer to the prompt.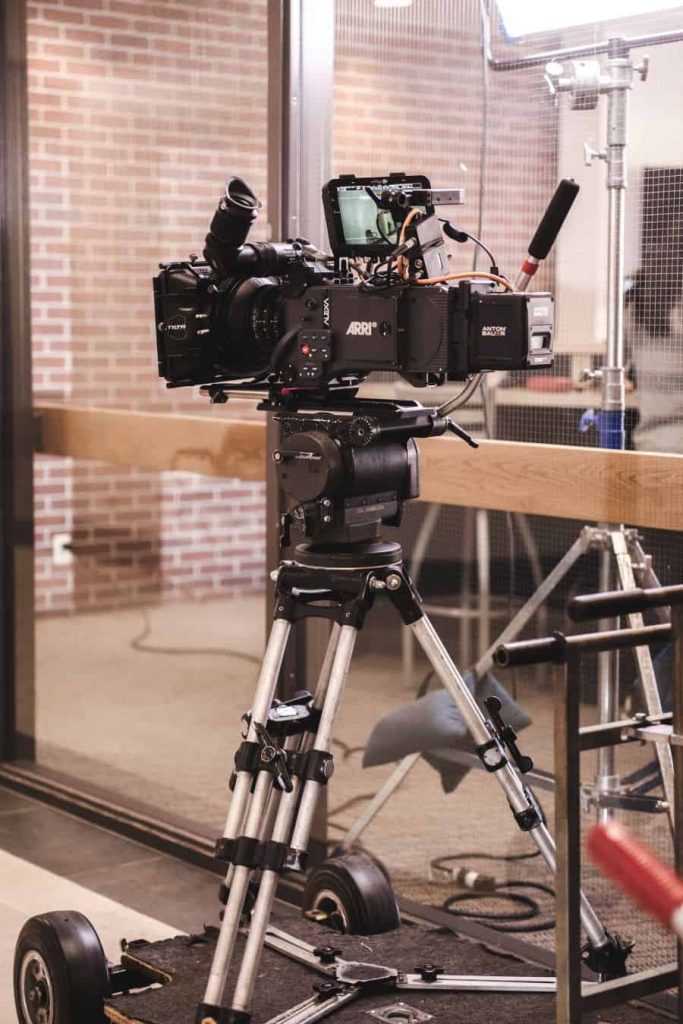 "That freedom has allowed me to dive deeper into the production industry, draw from my personal experiences, and has made me more invested in my projects," Olu adds. He is most interested in the field of music and film production, and he has enjoyed incorporating those passions into his course assignments. Olu also enjoys learning from other students about their creative industries of interest. Fellow students have experience in a variety of different fields, which he appreciates. 
What is one piece of advice you have for prospective students?
"Be easy on yourself," Olu says. "Analysis paralysis can be a real thing. It can be easy to think you have to meet some unrealistic, advanced level of work. But you are here and got selected for a reason. You have all the skills you need."
Olu adds that, if he could go back and give himself advice at the beginning of the program, he would tell himself to develop a better schedule for himself. "I had to play catch-up in the beginning. I wish that, for my own physical and mental health, I had developed a better daily routine," he explains.
What's next for you?
"Traveling more!" Olu says. In mid April he visited Rhode Island and Boston, and he wants to continue exploring new places. Next on his list is Canada. Upon graduation, Olu plans to find work in social media management, digital marketing, or brand management. After a few years of work in the industry, Olu's long term goal is to open his own production company.
For more information about Emerson's MA of Business of Creative Enterprises, visit the program website or schedule a call with the program's admissions counselor. To learn more about current students in our other graduate programs, be sure to read our Day in the Life blog series.