As a college that values the power of creative communication, Emerson is always looking for new ways to prepare students for a career in the arts. Now, even those interested in the business side of their creative field can pursue a master's degree in the Business of Creative Enterprises, or BCE, for short.
To get a better sense of what this new program has to offer, I asked Assistant Director of Graduate Admissions Colleen O'Brien and Senior Executive-in-Residence and BCE Program Director Wes Jackson to share their perspectives from the admissions side and within the program itself.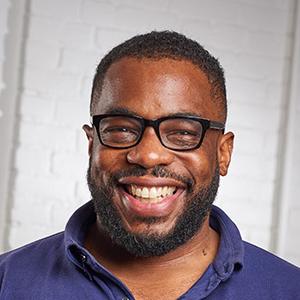 The Alternative to the MBA
"The Business of Creative Enterprises program uniquely blends the business and creative worlds. The degree allows students to learn fundamental business skills – from leadership and culture building techniques, finance, strategic planning, marketing, and storytelling – all from a creative mindset and perspective," said Colleen.
"The tagline we've been using is 'the alternative to the MBA,'" Wes added. "I hate to describe things in a negative sort of fashion, but there is the sense that the MBA as a model is a little bit outdated. In our program there's less of a tremendous focus on finance and crunching the numbers—that MBA stereotype—and a lot more on leadership, accountability, and innovation. It's for people who had to find their own journey on the business-side as they got into the creative industries. We're trying to solve that problem for them and help them start the race a few steps ahead."
There's been significant success already with this type of program at Emerson. Just two years ago, the first cohort of Emerson's undergrad BCE program crossed the graduation stage, marking an important success in building relationships between the college and the business world. Such an accomplishment, in fact, that faculty were encouraged to expand the program.
"We were getting so much feedback from parents and alumni: 'Oh, I wish you offered this when I was in undergrad.' So, we thought, why not offer it now?" said Wes. "The ideal student for this program is interested in bringing their experiences to us, showing what they've been struggling and succeeding with and throwing that into the pot. They're going to elevate what we're doing. Any working professional or very eager student who wants to continue their scholarly path is ideal for this program."
That's not to say there is one type of ideal student for the BCE program. As Wes clarified, the existence of an "ideal" student implies that there are also "not ideal" students, which isn't the case here – one of the program's major goals is to accumulate as many diverse perspectives as possible:
"I think the people who are going to be attracted to the program are the creative majors in undergrad who pursued their art, got into the marketplace, realized that they were missing some pieces of the puzzle, and now want to come back, get those more business-y pieces, put it back into their art, and venture forward."
"Although this is a degree for students looking to master the business needs and demands of the creative industry, it also focuses on different leadership approaches, business ethics, social responsibility, and equity," said Colleen. "Students will learn how to apply these principles across any industry and will reimagine how we approach bias in all aspects of business. We are truly building the future of the creative world, which is both exciting and inspiring."
Creating a Culture of Diversity
For Wes, that future combination of the business and creative worlds depends on including a diversity of experiences – as it always has in artistic pursuits.
"I want to have the single dad in Chicago with the Malaysian immigrant from Florida. I want that kind of creative collision, because that's the world. You have to have respect and learn how to make money with all types of folks!"
To ensure those varied perspectives are at the center of the Business of Creative Enterprises program, students will complete two online, collaborative Immersion experiences—where they will meet regularly via Zoom with their instructors and classmates—at the beginning and end of the degree.
"Because we're going to have this diverse group, and we're not going to be with each other in person, the Immersions are a way to build that community digitally," said Wes. "The first Immersion we're trying to set the tone of our philosophy, so when real life creeps in, or something uncomfortable comes up, we can talk to each other. The second Immersion will be more: 'we've learned all of these lessons, now let's put them to work,' with all of us faculty cheering them on, saying 'we want you to go on your own journey.'"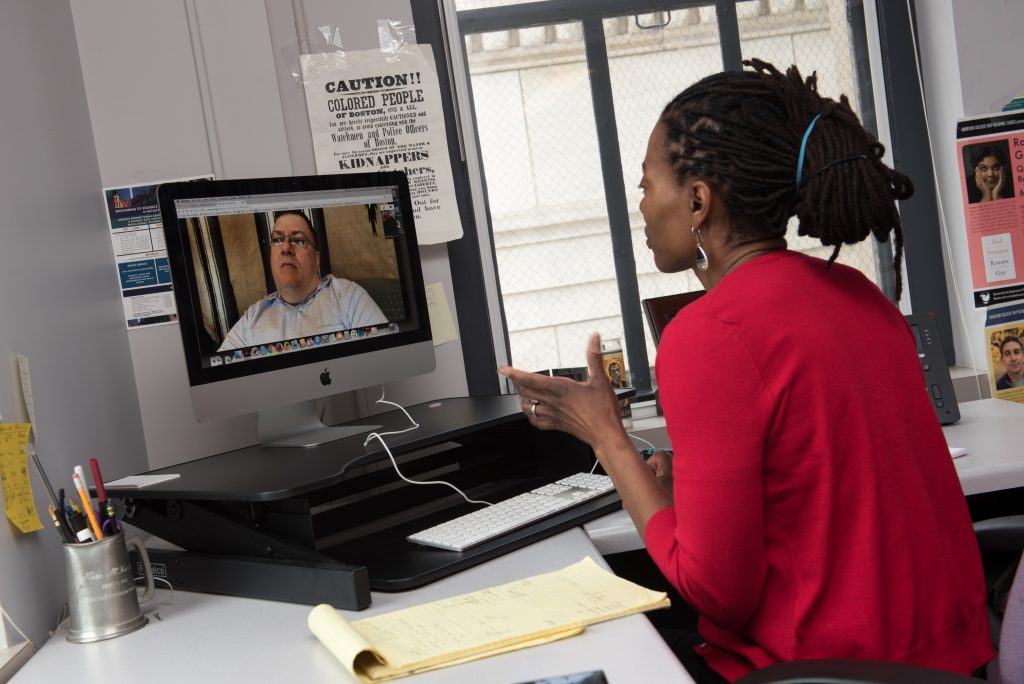 Aside from the fact that the program is fully online, this focus on diverse perspectives and the desire to reshape how students consider some of the more uncomfortable aspects of the business world is key in distinguishing the BCE Master's from other universities' MBAs. From Wes' perspective, this is part of what makes the Immersion experiences so crucial, and was also front of mind in selecting faculty to teach the program.
"One of the classes I'm co-teaching will be talking about the historical roots of capitalism to help us better understand the system. We're going to talk about how people have been excluded, and we're going to come up with plans about how we can include them. It's going to get tough. You're going to be confronted with some uncomfortable realities and biases, but in order to do that, we have to understand each other.
"We're going to put you in classrooms with faculty and fellow students who are equally 'odd,'" —in other words, us creatives who may not always fit the business-world mold—"so that you can look at each other like, 'Wait a minute, if we're all here, and we're all supposedly weird and odd, aren't we all normal?' The faculty will empower you to be that artistic self, and also talk about the brutal history of capitalism and what it's done to women and people of color. We're not dancing around the edges. We want to get into the tough parts and talk about them – how are they going to affect your business, and how will they not?"
With affiliated faculty and executives in residence spanning across fields like Marketing Communication, Visual & Media Arts, Performing Arts, and professors from the Marlboro Institute for Liberal Arts & Interdisciplinary Studies, Wes said that the "real magic" on his side is the people who have come together to make this program as unique as it is.
"When I look at the people who are on the faculty, we're bringing that diversity of thought and people into it ourselves, too. With everything else they have going on, they still put so much time and collaboration into developing the curriculum and into their individual courses, and with such little compensation. Their primary motivation was to be able to interact with the people that we're attracting to the program.
"When you start from an inclusive place and with different voices already in there, it's easier to maintain that momentum. So, I think we have created a really inclusive, enlightened curriculum by including enlightened and intelligent people. It's all the hard work of the faculty, who, brick by brick, sentence by sentence, assignment by assignment, are trying to be the leaders that we're trying to train our students to be, as well."
A Business Degree, the Emerson Way
When asked what the most exciting part about the Business of Creative Enterprises graduate program is for them, both Colleen and Wes's answers embodied the ethos of equity and addressing the real needs of students that stands behind Emerson's approach to learning – at the graduate or undergraduate level.
"Our students care about the principles behind a brand, valuing equity starting at the top of an organization that spans across gender, race, religion, age, sexual orientation, and more," said Colleen. "This degree is industry responsive, and Emerson has designed courses for the ever-evolving needs of the industry."
"I think a business degree at Emerson is itself exciting, because of everything that means," said Wes. "We're not at Kellogg, we're not at Darden, we're not across the water in Cambridge, right? This is a school that's known for film, TV, communications, theatre—that creative vision has seeped into everything that we do, and then we talk about business. We're starting from such a beautiful place.
"At our BCE conference we had this little phrase: 'exclusion is not profitable.' And artists know that already, so there's a little bit of that empathy and inclusion baked-in to art. Now, as the business world is realizing 'We need to think like artists!' what you're going to get is a balanced education that I don't think you can get anywhere else.
"Obviously, I'm biased, but this curriculum is giving you what the marketplace needs right now, and that's because of the Emerson way of empathy, of communication, of being able to pitch yourself to people who don't look or act like you, who didn't grow up like you. And that's why I think it's our time to shine, as creatives. It's our time to teach.
"We've spent a lot of time trying to think like business people, and so I think we woke up, like, 'Wait a minute, you should be thinking like us.' That's why this is the new MBA. We're flipping the focus—the artists are in charge now."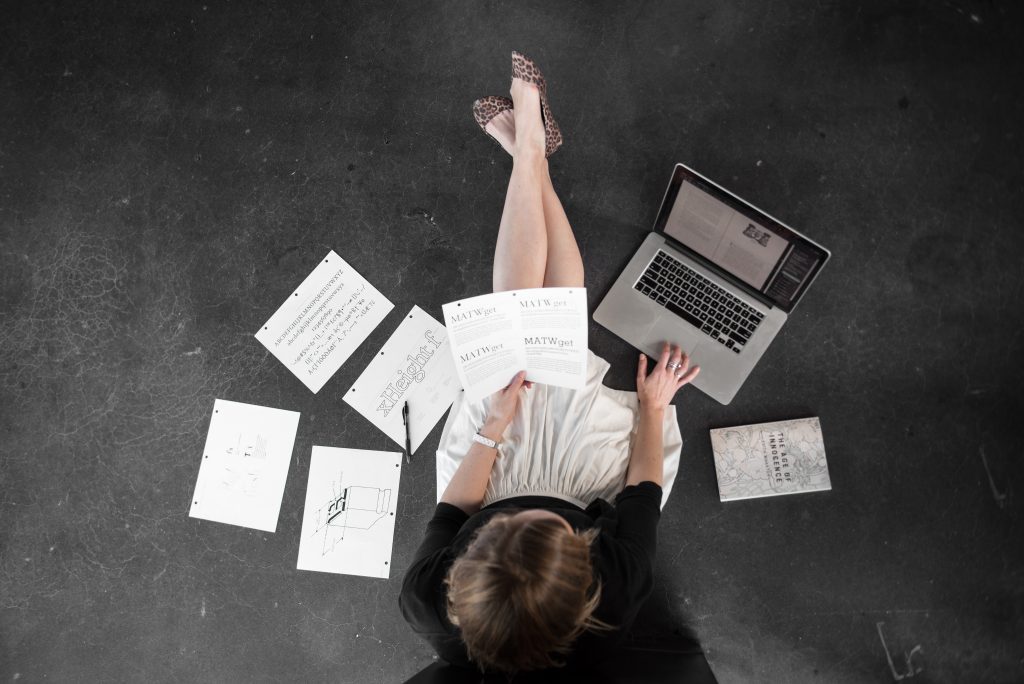 Interested in Applying?
For more information about the Business of Creative Enterprises MA or the application process, visit the program's summary page, or reach out to Colleen to set up an appointment. You can submit your application to the program through July 15th, and be sure to tune in for our upcoming graduate admissions information sessions on May 17th and 24th.