Lauren Simpson // Blog Writer
The Bluest Eye, the first novel by Nobel Prize winner Toni Morrison, is a compelling piece drawing attention to the expectations of women in regards to beauty through the eyes of a young black girl struggling to conform. 
Although this is, now-famous writer, Toni Morrison's, first piece, she shows no hesitation in tackling daunting subjects such as race, class, pedophilia, incest, rape, and beauty. Morrison writes eloquently and with conviction while simultaneously navigating the confusing time of a young girl's life. Morrison mercilessly traverses through violent and disturbing passages that touch readers in a deeply personal way.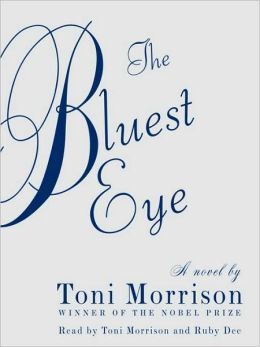 The Bluest Eye follows eleven-year-old Pecola Breedlove, a young Black girl, that desperately prayed that she could instead have blue eyes that match the blue-eyed, blonde-haired beauty of her peers. Having been seen as ugly and unwanted for the entirety of her life, Pecola tragically equates thoughts of the unattainable beauty she has been taught to perceive as beauty to being loved.
An interesting aspect of this novel is that Morrison doesn't exclusively follow Pecola. While the focus still revolves around Pecola, Morrison focuses on different people that play roles in her life. Much of the story is narrated by 9-year-old Claudia MacTeer, the daughter of Pecola's foster parents. Other parts of this narrative switch to a third-person point of view, covering parts of Pecola's story that Claudia can't reach. Beyond that, the story does tend to stray and occasionally pulls focus from Pecola's story. But the message behind her story was not usurped: it was only reinforced by the narratives of the other people in Pecola's life and town. 
Morrison presents complex characters, many of whom are easy to hate, but she doesn't push the reader to that conclusion. Morrison also doesn't urge readers to brush off their behavior as a tragedy. Instead, she gives readers a chance to peak into the mind of the people behind evil acts and comprehend the human being as a whole. This novel achieves what many novelists attempt but ultimately fail at: understanding every part of a person. This is not to excuse or pardon their acts but to truly understand the motivation behind them. Morrison not only presents despicable acts but dives into the "why" of them.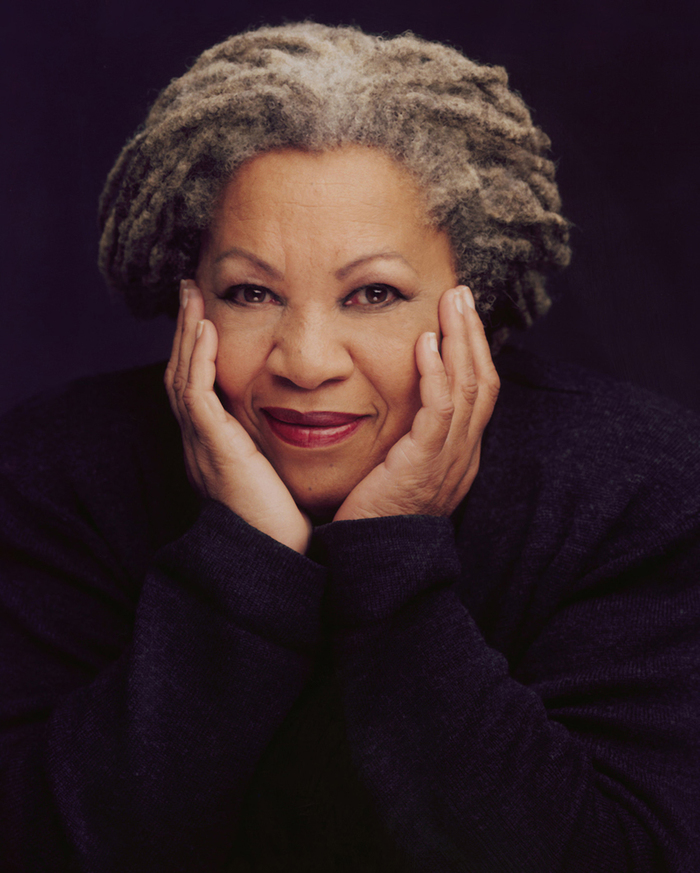 At times, this brand of storytelling can feel brutal. It can be argued that this tragic story, devoid of hope, only reinforces the hopelessness that encompasses beauty standards, classism, racism, and lack of justice for people who truly deserve it. Pecola was a child, undeserving of the torment she experienced through this story. But the message of the story itself would not have been so meaningful if it was an uplifting piece. I urge readers to instead of seeing this piece as a tragedy and file it away, see it as a guide to societal flaws and a call to action. Pecola is a fictional character that experiences brutal treatment that isn't unfamiliar or fictional to many people. 
This novel is a wonderful example of Morrison's mastery of storytelling and an insightful look into the Black experience. Compelling and honest, and beautifully written, Morrison has achieved a complex work that pulls the heart strings of many. 
"Along with the idea of romantic love, she was introduced to another–physical beauty. Probably the most destructive ideas in the history of human thought. Both originated in envy, thrived in insecurity, and ended in disillusion. In equating physical beauty with virtue, she stripped her mind, bound it, and collected self-contempt by the heap."

Toni Morrison