Kathleen Nolan // Blog Assistant
If you've visited Barnes & Noble or your local bookstore recently, you've probably seen a "BookTok" table full of contemporary rom-coms, speculative fiction, and even YA novels. These genres have dominated TikTok, allowing new books to blow up quickly, and books that were published years ago to suddenly make a resurgence in pop culture. While many of these books are certainly enticing, are all of them actually worth the read?
Here's one TikTok book to pick up, one to avoid, and one to experiment with.
People We Meet on Vacation by Emily Henry: Yes
People We Meet on Vacation is everything TikTok promises it to be: a sweet, witty, slow burn with a ton of heart. Poppy, the wild child, and Alex, her straight-laced best friend, have taken vacations together every year since they were in college. However, after a falling out, the two have lost contact entirely. In an attempt to make amends, Poppy invites Alex on one last trip together to see if they can repair the close friendship they once had.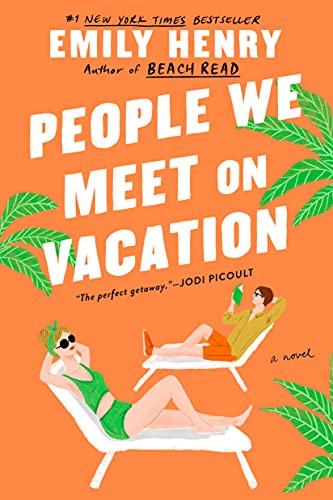 Poppy and Alex are both incredibly likable romantic leads. Even if friends to lovers isn't your favorite trope, their banter is so sharp and funny that you'll find yourself falling in love with them anyway. The chemistry between them is palpable as both best friends and love interests, and their relationship is just so charming.
Henry writes such rich descriptions of all the different places Poppy and Alex visit together that the cities almost became characters themselves. Even if you're not a fan of flashbacks, the flashback chapters in this book are incredibly engaging. The myriad of lovable characters they meet in their travels also makes the book even more of a delight.
Honorable Mentions:
It Ends With Us by Colleen Hoover
The Invisible Life of Addie LaRue by V.E. Schwab
The Seven Husbands of Evelyn Hugo by Taylor Jenkins Reid
Beautiful World, Where Are You? by Sally Rooney: No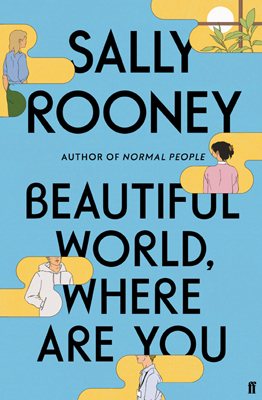 If you liked Normal People, you might be tempted to pick up Rooney's latest release, Beautiful World Where Are You—but maybe read this review first. The story follows two best friends, Alice and Eileen, whose lives have gone in vastly different directions since they graduated college. Eileen works for a small literary magazine, living a lonely life in Dublin and pining after her childhood best friend, Simon. Alice became a massively successful author, but the fame and fortune took a toll on her mental health. After leaving psychiatric care, she moves to a new city and begins dating Felix, a small town warehouse worker. Alice and Eileen communicate exclusively through emails, wondering whether beauty truly exists in a world that is much less promising than they believed it to be in college.
While the premise is certainly interesting, Beautiful World Where Are You felt more like an outlet for Rooney to rant about how much the world sucks. The emails between Alice and Eileen are extremely drawn-out, and definitely do not feel like correspondence between best friends. They are full of musings about evolution, the Bronze Age, and the definition of beauty, and then one or two sentences about their personal lives are thrown in at the end. It seems like Rooney wrote a collection of personal essays and then tried to pass them off as emails between friends.
The two romances between Eilieen and Simon and Alice and Felix are the main plotlines throughout the novel. As childhood friends, Eileen and Simon have a well-established relationship that progresses nicely throughout the story. They have much more meaningful conversations than Eileen and Alice have in their emails, and they actively make each other better. Their love story is definitely the highlight of the book, and I would have enjoyed it much more if Rooney had made the central story about them.
The relationship between Alice and Felix, drives the book into the ground. Unlike Simon, Felix is unlikeable and does some genuinely immoral things throughout the course of the story that are simply swept under the rug. The two characters lack chemistry, hurt one another deeply, and most of the issues they face in the story go completely unresolved. It is difficult, if not impossible, to root for them to end up together. Rooney knows how to write a complex character, but Felix, while complex, was not at all likable.
(Dis)honorable Mention:
The Secret History by Donna Tartt
The Love Hypothesis by Ali Hazelwood
We Were Liars by E. Lockhart: Maybe
We Were Liars is not for everyone, but it's a quick read that you won't be able to put down if you like a good mystery. The Sinclair family is part of the wealthy New England elite, and spends their summers together on a private island on the Atlantic coast. The Liars—cousins Cadence, Johnny, and Mirren and their friend Gat—are inseparable from one another, until Cadence suffers a terrible accident that leaves her unable to remember their last summer at the island. After two years, Cadence finally returns, determined to uncover the memories she lost.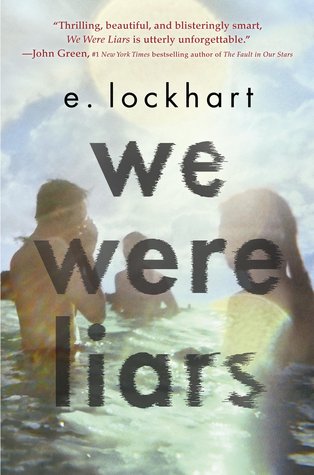 This is a book that you have to avoid spoilers for at all costs. It's most fun to read if you go in blind and piece together the mystery as Cadence does. Cadence is a prime example of an unreliable narrator, and every new bit of information she discovers will have you wanting to throw the book across the room… and then immediately pick it up and keep reading.
We Were Liars is best known for its jaw-dropping twist at the end, which not all readers will enjoy or have the patience for. Additionally, since Cadence's memory is so scattered, the entire book is written in short, fragmented sentences, which reflect her mental state. Not all readers will enjoy the format, but Lockhart chose that form of storytelling for a reason.
Honorable Maybes:
If We Were Villains by M.L. Rio
Anxious People by Frederick Backman