'Tis the season to snuggle up by the fire with a cozy blanket and a good book. If you're looking for you next great read of the winter, here are some of our recommendations:
My Grandmother Asked Me to Tell You She's Sorry by Fredrik Backman
It's hard to find a book more wholesome than My Grandmother Asked Me to Tell You She's Sorry. The story follows an imaginative seven-year-old, Elsa, who is best friends with her grandmother. Together, they have invented a magical world full of unusual creatures and their own versions of fairy tales. When Elsa's grandmother passes away, she leaves Elsa a list of people to connect with—real people who bear a strong resemblance to the characters in many of their "made up" stories. Backman tackles grief, regret, generational trauma, and coping with the mistakes of our heroes, all through the eyes of a child. This book will break your heart and restore your faith in humanity at the same time. If your favorite holiday movie is It's a Wonderful Life, you'll love this book.
The Scorpio Races by Maggie Stiefvater
"It is the first day of November, and so today, someone will die." The Scorpio Races will have you hooked on the small island of Thisby from the very first line. The story is rooted in the mythical capaill uisce, large carnivorous water horses, that can befriend humans as easily as they can eat them. Every year, the island hosts the Scorpio Races, a deadly water horse race that people travel from all over the world to ride in. Four-time winner Sean Kendrick is not just riding for victory this year—he's riding to buy the horse he has ridden and trained since childhood. Puck Connolly, the first woman to ever ride in the races, enters on a whim to save her childhood home and keep her family from falling apart. The two form an unlikely but unbreakable friendship, even though only one of them can succeed. The wintery atmosphere and breathtaking magic in this book makes it the perfect read for this time of year.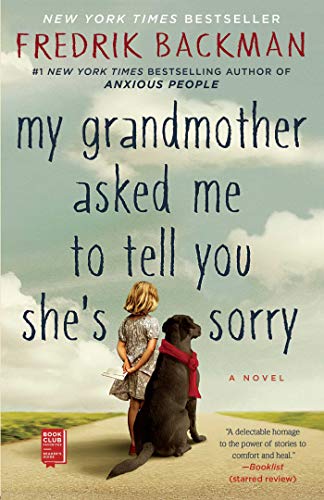 Weather Girl by Rachel Lynn Solomon
As the title suggests, Weather Girl follows Seattle-based weather reporter Ari Abrams after she is dumped by her fiance due to her depression. At her news station's holiday party, she bonds with sports reporter Russell Barringer over their Jewish heritage and disdain for their divorced bosses, who make their workplace a living hell. Ari and Russell begin scheming to get their bosses back together, and inevitably develop feelings for each other in the process. However, Solomon does not shy away from heavier topics in this mostly lighthearted story. Ari struggles with depression, and is working on improving her relationship with her mentally ill mother. Russell is a father to a 12-year-old girl who was born when he was only a teenager. If you love a romance that focuses on the characters' journeys as individuals as well as their relationship, you will fall in love with Weather Girl.
The Night Circus by Erin Morgenstern
If you love a book that is "no plot, just vibes," Erin Morgenstern may just be your new favorite author. The Night Circus is all about atmosphere—a magical circus travels around the world, showing up in new cities without warning and opening its gates to curious guests at dusk. Two of the circus's magicians, Celia and Marco are not just bound by their jobs, but by a decades-old competition that only one of them can survive. As their magical abilities grow stronger and the circus expands, they must face the reality of their situation–and their true feelings for each other. Morgenstern creates a world that you can easily fall into and get lost in. The Night Circus is the perfect cozy, escapist read.
The Anthropocene Reviewed by John Green
The Anthropocene Reviewed is one of those books that makes you fall in love with living again. Any fan of John Green knows that his writing packs an emotional punch, and this collection of essays is no different than any of his novels in that sense. Green wrote The Anthropocene Reviewed during lockdown in May, 2020 when he was trying to find comfort in a difficult and isolating time. Each essay breaks down one piece of the world—a story, an object, a song, a drink, etc.—that Green finds fascinating. He then gives a rating of one to five stars based on how much he likes the subject of the essay. Everything from Diet Dr. Pepper, to sycamore trees, to teddy bears, to Googling strangers, to sunsets, is fair game for a rating. Green uses historical narratives and his own personal anecdotes to bring life to each item and explain why he chose it to be part of the book. If you're an audiobook person, this is a fantastic book to listen to because Green reads it himself! While it is not a fictional story, Green will pull you in with masterful storytelling and a deep connection to the world around you.