by Teya Sorenson, author of This Cursed Death, Wilde Press Spring '23 Author
In July of 2021 while hacking my way through the lengthy writing process of another project, I sat down to write a brief scene between two characters that had stuck in my head. I didn't intend it to turn into anything; but when I finished, I realized I had stumbled into a character and story that had far more to it than I anticipated. But with no further ideas, I left the story at that. A year and a half later, I decided to dedicate myself to finishing This Cursed Death.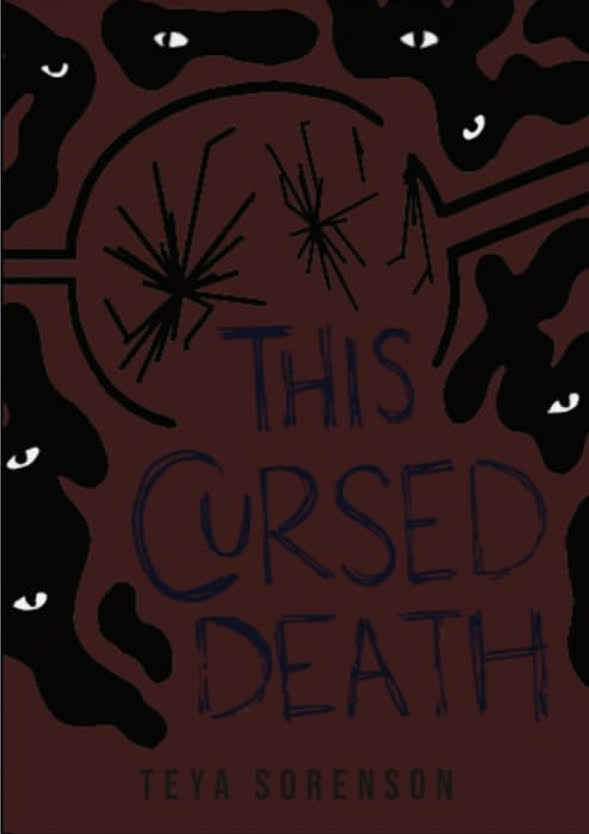 The story follows a vampire in a steampunk fantasy world who loses his legs while fighting in a war against humanity. Following this, he deserts both the war and his best friend as he returns back to his hometown to find the one thing that can free him from the war forever.
I think what really stuck this story in my head was its main character, Cao. It started as more of a character study than a story, and it's really stayed that way for me. I was inspired to expand beyond that first scene because I wanted to explore his character further: to see him struggle between the role he's been forced into as a vampire in this world, and his overwhelming capacity to love the world and those close to him. So often when I see vampires written in this way, they are portrayed as weak in some way or possessive and resentful of the world. I wanted to spite that.
The draft I submitted was clunky and definitely not edited, and I'd resigned myself to a rejection when I received the email telling me I had been selected. I spent that entire night staring at it, closing my phone, then picking it up and staring again. It felt unreal, and I'm still in awe.
The first step in the process was author editorial night. I absolutely loved getting to answer everyone's questions and getting to meet Maddie Gregorski, the other Wilde Press author. Afterwards, we sat down with Teresa Moritz and Sara Fergang to read through and sign contracts.
Next was the substantive editing process. I absolutely loved receiving my editorial letter. The feedback was utterly fantastic. A lot of it provided solutions to issues that I'd noticed, but was at a loss as to how to fix them. It was surreal to me to read these thoughts and ideas and reactions that people had to something I wrote. Thanks to substantive editing, I got to put to page another scene that has lived in my head vividly for years, which would go on to become the story's prologue. After substantive editing came copyediting. As a bit of a grammar nerd, I loved learning all the little quirks of the language that I'd never known.
Then came the cover design process. I remember being so excited to receive the email with all the cover options while in class that I stepped out to look through all of them. It was and still is crazy to me that people have read my story and interpreted it to make a cover. It was very difficult, but I landed on the chosen cover.
The marketing process has been really fun. Posting the playlist for this story was especially exciting for me, as I'm the kind of person to meticulously curate a playlist for every one of my stories. Maddie and I got to do an interview with Good Morning Emerson as well, which was really fun despite the early shoot!
As unreal as this whole amazing process has been, it's somehow more unreal that it's coming to an end. It's hard to believe that soon I'll be holding an actual print version of my story. Come by the Bill Bordy between 2 and 5 PM to pick up a copy! All proceeds of This Cursed Death are going to Asian and Pacific Islander Americans for Civic Equity, or APACE, an organization committed to registering, educating, and protecting APIA voters.