Broken links in Canvas are somewhat of an enigma. What exactly are broken links and where do they come from? How do we fix them (and prevent them in the future) so that students can access the things they need? Read on to find out!
General Tips
To get started, let's first go through some general tips for locating broken links in your course:
Each course in Canvas has a tool called the

Course Link Validator

. It can be accessed by going to your Course Settings, then clicking

Validate Links in Content

on the right hand side.

When should you use the Link Validator?

If you're building your course from scratch, check the link validator every week of building or so. Be sure to re-run the validator each time, as it doesn't automatically update as you add content to the course.

If you're importing course content from a previous semester, you can validate links at any point after importing, though we recommend checking one time after importing and re-checking the validator at least once more before publishing your course (if you've added or changed any content after importing).

Turning on notifications for the "

Content Link Error

" category in your

Canvas notification settings

will alert you to broken links that your students have clicked on.

Use Student View

to see what students see when clicking on links flagged by the Link Validator. This is especially helpful because you as an instructor may be able to access certain links that students wouldn't be able to access.
Types of Broken Links You May Come Across & How to Fix Them
Links to course content that was later deleted

The cause: You linked to course content but the content was deleted later on. The link was not updated, so it's still pointing back to the deleted content and is therefore inaccessible.  
The solution: In the Canvas Rich Content Editor, remove the broken link. You can then re-link to other course content to replace the deleted content, if applicable. If the deletion was accidental, you can try to restore the deleted content which will make the link valid again.

The cause: You customized your course navigation to hide certain areas of the course from students, but a link to one of these hidden areas is still available somewhere in your course.
The solution: You can either remove the broken link or keep the link as is and unhide the relevant section in your course settings.
Links to course content in a different course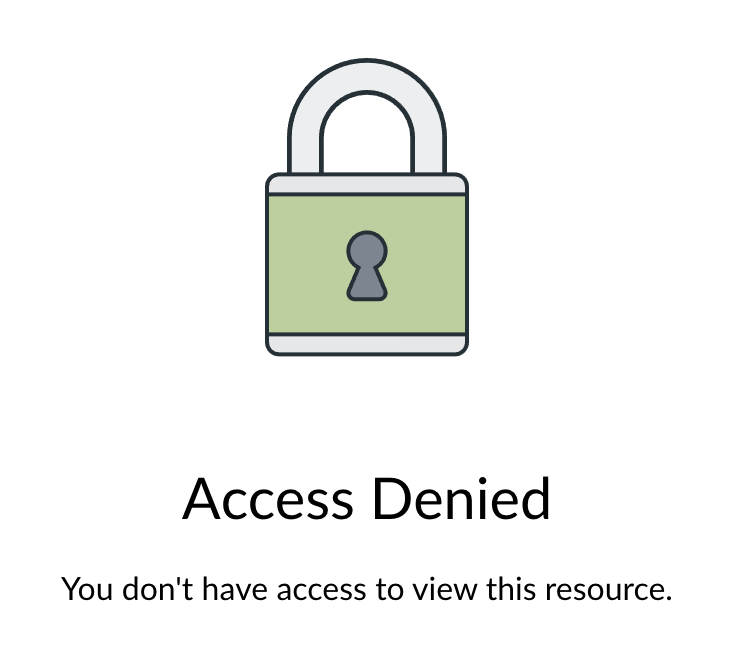 The cause: You copied and pasted a link from a previous course instead of importing the previous course's content into your current course and linking via this recommended method.
The solution: If the content you want to link to does not yet exist in your current course, import it from a previous course (resist the urge to use copy and paste, as this can create broken links!). Then, remove the broken link and relink it via the recommended method.
Links your browser cannot reach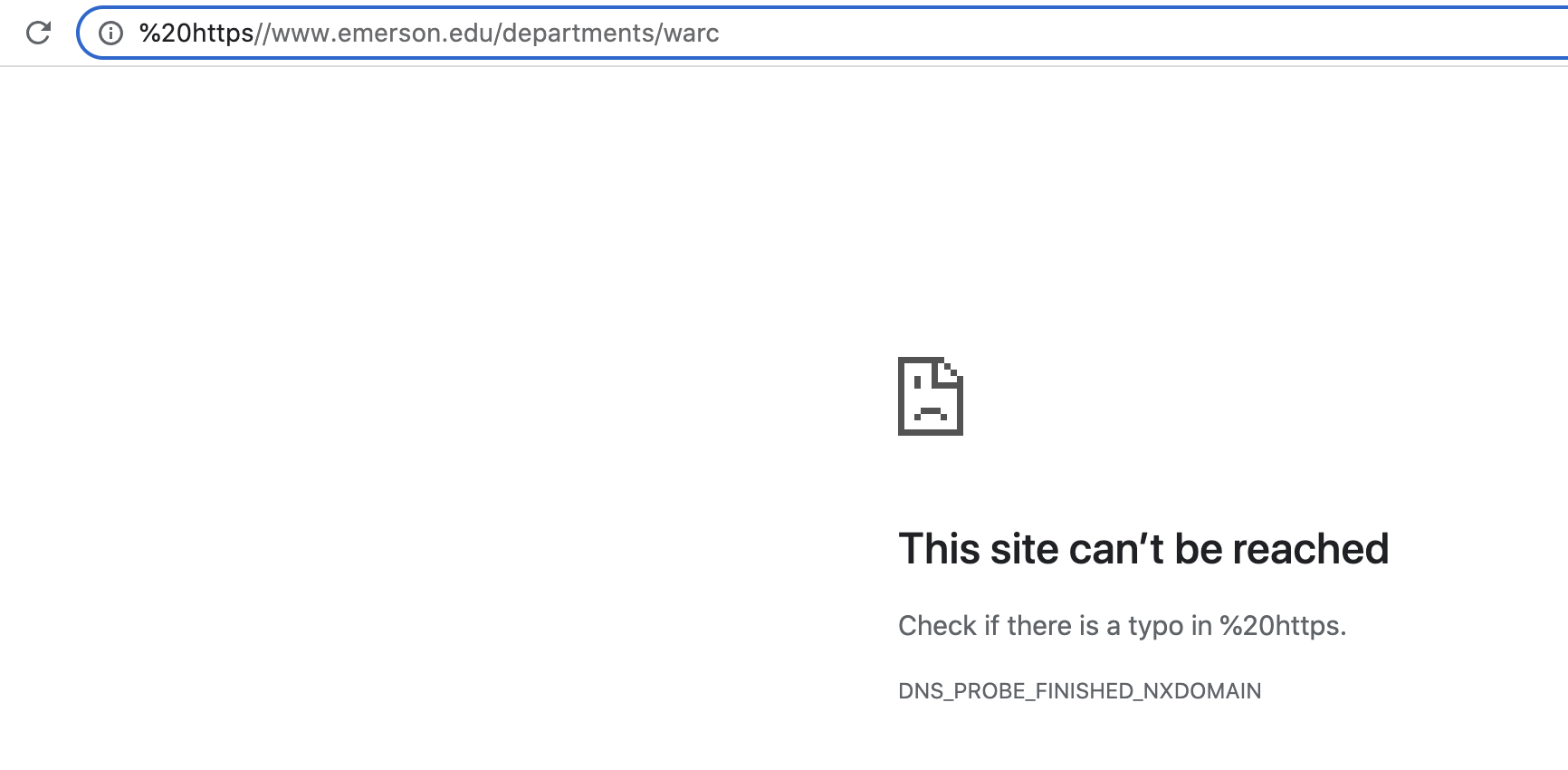 The cause: There is likely a typo in the URL you're using to create the link.
The solution: Double check the URL for typos. If you aren't sure what the right URL should be, try searching Google for the site you need to find the correct link.
Links with content behind a paywall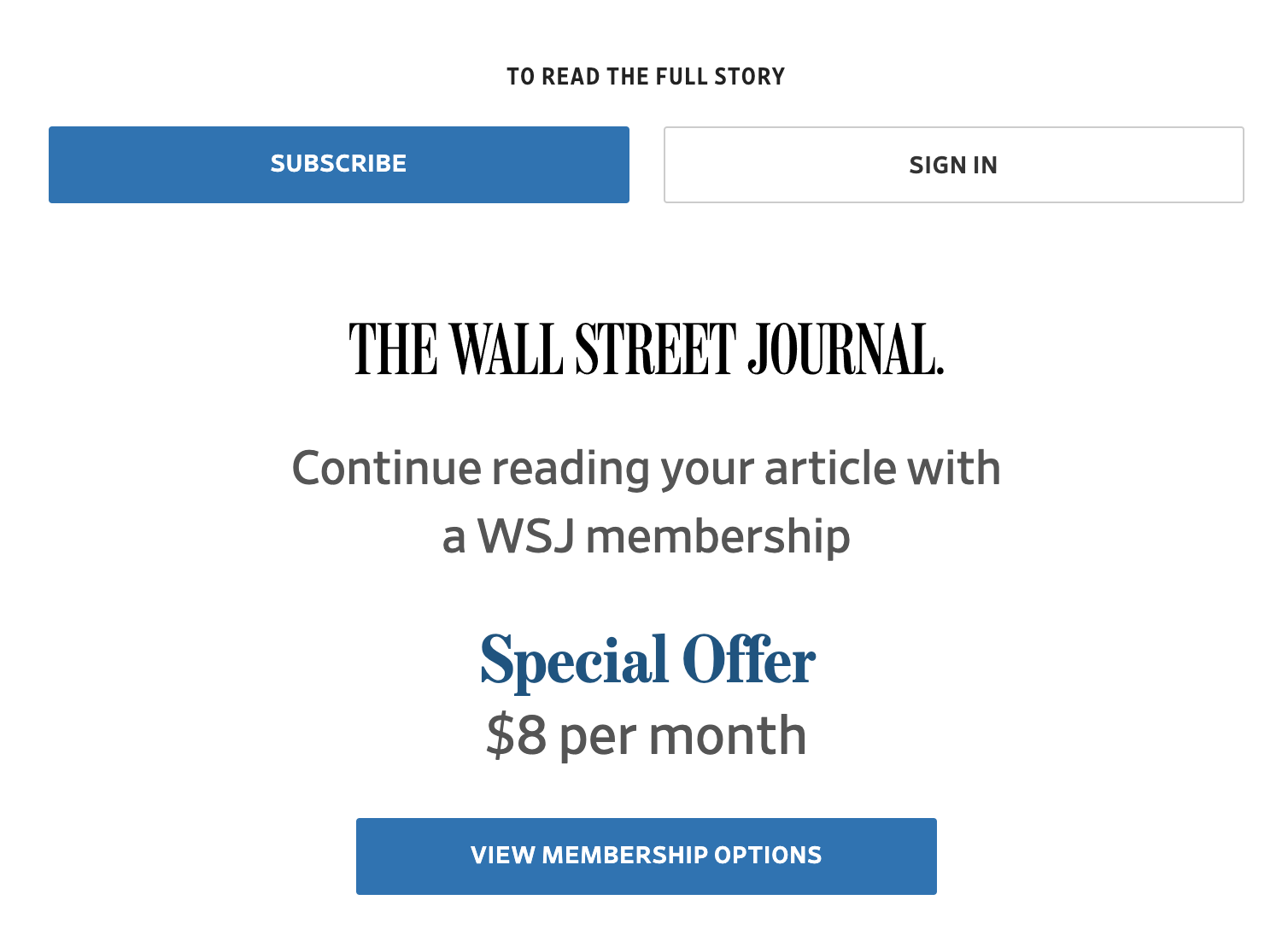 The cause: Certain websites and links have paywalls, meaning you can't access certain content without being a paid subscriber (e.g., once you hit your free article limit, the New York Times has a paywall; the Wall Street Journal also has a paywall). 
The solution: Where possible, use permalinks from the Iwasaki Library's collections including its news databases. This ensures content is freely available to your students. If you have any questions about using permalinks, reach out to the Iwasaki Library at reference@emerson.libanswers.com or (617) 824-8668.
Links to content that has since been removed or moved to a new location

The cause: Older content on websites sometimes moves from its original location on the website, which causes the original link to become invalid. Other times, the content is deleted from the site entirely.
The solution: You can try to find a working link by searching for the content on its website or on Google. If you can't find what you're looking for, it's likely that the content was removed.
Links to unpublished course content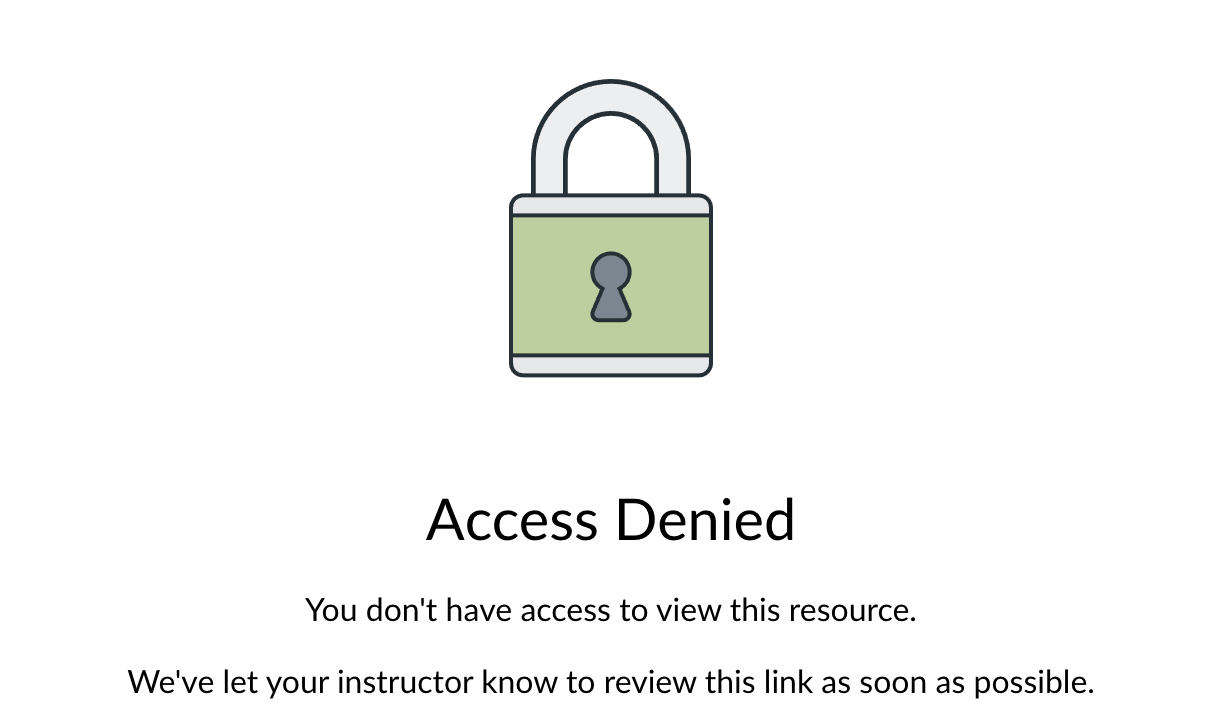 The cause: You linked to course content but that content is not published in your course, so it's not available to students yet.
The solution: You can either publish the content to make the link to it valid, or remove the broken link (and any references to the unpublished content if applicable).
"Canvas Help" links

The cause: If you're using ITG's template in your Canvas course(s), you may notice that several Canvas Help links are flagged by the link validator. This is because these kinds of links point to content in a different Canvas course called "ITG Resources". However, this is not problematic because we have set the ITG Resources course to be visible to all Emerson Canvas users. 
The solution: Ignore these links in the link validator since they're not actually broken–rest assured they can be accessed by your students!
Need more help?
Don't hesitate to reach out to us at itg@emerson.edu if you have any questions about broken links in Canvas!