We Emersonians know that you don't need to be a grizzled rogue with a lute to be a storyteller. Nor do you need to read or listen passively as stories are told. It is now possible for anyone⁠—including students⁠—to engage in creative, academic, and journalistic storytelling using an array of helpful digital tools.
Exposing students to digital storytelling is a powerful way to stoke their interest in narratives. My own devotion to literature, which culminated in grad school, began not with a book but with a digital story I encountered as a kid—a video game called Final Fantasy IV. In a typical Role-Playing Game (RPG) like FFIV, you take on the role of a protagonist who gradually recruits a party of fellow-adventurers to accomplish some world-saving goal (Final Fantasy shares this genre with its venerable tabletop cousin Dungeons and Dragons). This was the first time I'd encountered not only an epic story—the game's destinations include the Dwarven underground and the moon—but a fully immersive story. No matter how grandiose the plot became, I remained its pilot. Although that plot was relatively linear, it was up to me whether to listen to each townsperson's story or explore the remotest corners of the world map. As a result of this self-pacing and sense of agency, I experienced the story's emotionally-weighty twists and turns from a perspective that made me reflect on my own life in ways I had never before.
This is the magic of digital storytelling: multimodal, immersive experiences allow users to exercise and reflect on their own agency (Kortegast 2017). This reflection can be an invaluable pedagogical tool. This is not to say that written texts don't have this power. On the contrary, FFIV's script (even in the poorly translated version I played) was its heart, brought to life by the music and imagery that enveloped it. Layering multimodal elements onto traditional genres like the critical essay can facilitate students' connections to course content, to writing, and to their own sense of selves.
Over the next year, I'll post sketches of lesson or unit plans you can adapt to introduce your students to digital storytelling. Keep an eye on the ITG blog for fresh ideas! The first uses Panopto, Emerson's video-hosting and recording platform.
Panopto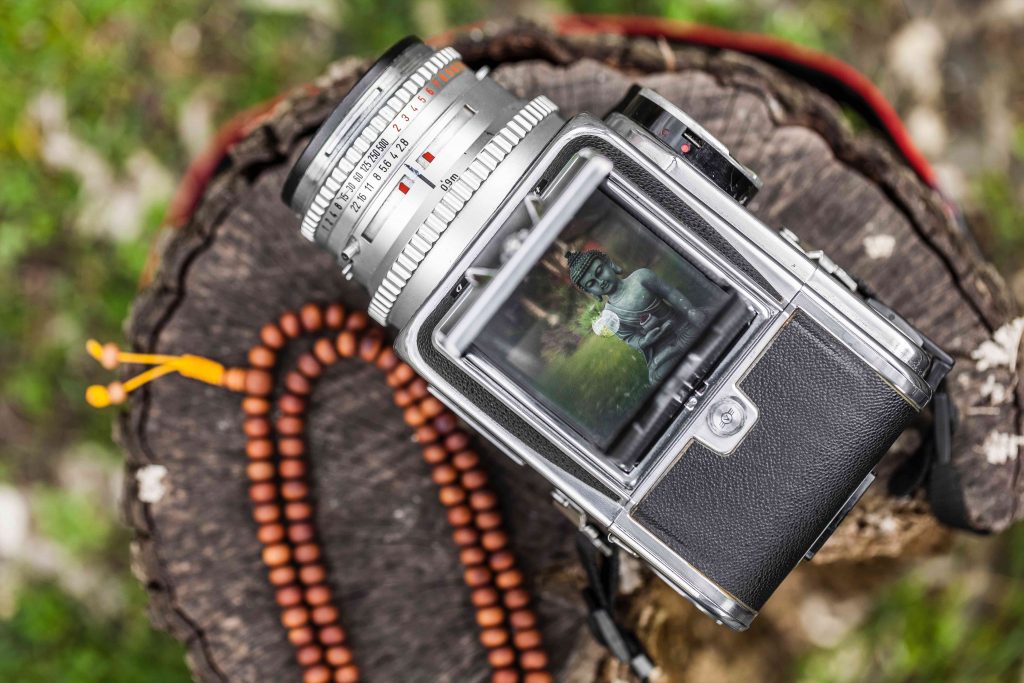 In her Kairos webtext, Megan Adams claims that "digital storytelling provides an opportunity for students to consider how culture and identity affect audio-visual composing." Thinking about how the lens of a camcorder affects composition can get students to reflect on how their own circumstances, biases, and quirks impact narratives they create, and how the media they choose and the way they deploy it transforms those stories. Luckily, thanks to the Panopto desktop app's (Mac/Windows) ability to screencast (record your screen activity), the ubiquity of smartphones with high-quality cameras, and the Panopto mobile app (iOS/Android) which allows instant upload, it's easier than ever before for students to capture clips for video compositions.
The following is a sketch of a unit plan that uses Panopto for digital storytelling. Please feel free to use and adjust it as you like! You may prefer asking students to adapt a poem, myth, news article, or even a comic book to video.
Goal
Compose a short (3-5 minute) video adaptation of a Grimm's fairy tale from the perspective of one of its characters.
Guiding Questions
How does the medium influence the message when telling a story?
What are the relationships between language, images, and audio?
How does adapting an existing story to a new medium change the way it makes meaning?
Learning Objectives
Students will be able to…
…record video using the Panopto app.
…perform basic video editing including splicing and trimming clips.
…adapt an existing text to a new medium.
…diagram a narrative via a one-page storyboard.
…evaluate the efficacy of raw footage, transitions, animated effects, and audio effects in storytelling.
See all of our Panopto guides here.
I hope you bards tune in for part 2, in which I'll discuss creating non-linear digital books on the Scalar platform, available for installation in your Emerson.build domain!
PS: If you're a fan of both Final Fantasy and Dungeons and Dragons, you might find this interesting.
References
Adams, Megan. "Affective Connections to Place: Digital Storytelling in the Classroom." Kairos: A Journal of Rhetoric, Technology, and Pedagogy, vol. 22, no. 1, 2017.
Kortegast, Carrie, and Jonathan Davis. "Theorizing the Self: Digital Storytelling, Applying Theory, and Multimodal Learning." College Teaching, vol. 65, no. 3, July 2017, pp. 106–114.